A boutique hotel situated in the heart of Chinatown, Hotel 1929 is a hidden vintage gem you should definitely discover yourself.
Preserved for its historical architecture (which grows increasingly rare in modern Singapura), the building is protected and is classified as a 'conservation' building.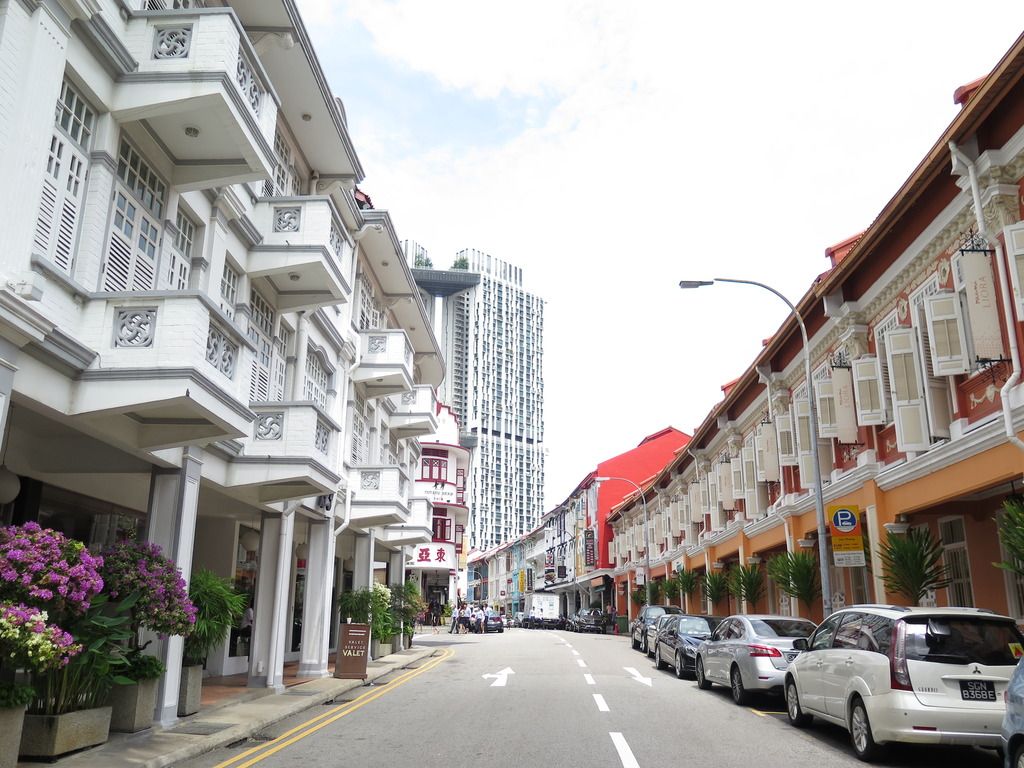 I've never explored this area of Singapore ever so imagine how excited I was when I first set foot in Keong Saik Road, a whole neighborhood full of quaint bars and beautiful cafes...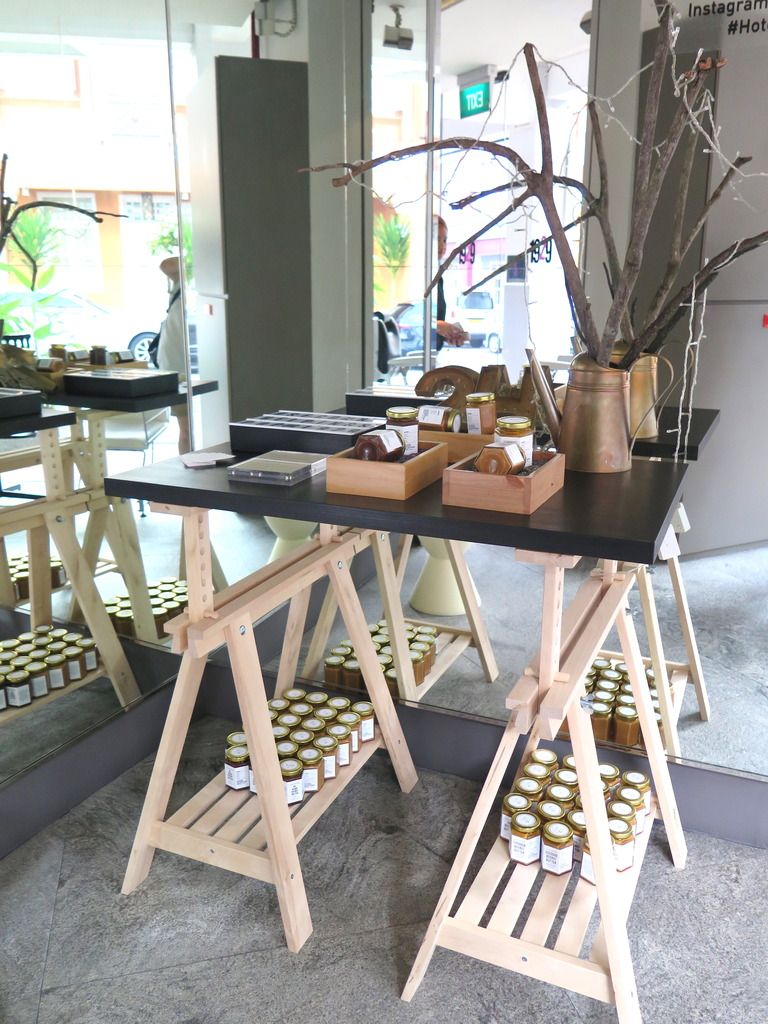 Upon entering the glass doors of the hotel, I was welcomed by this beautifully designed quirky lobby.
I noticed that there were a lot of cool chairs of different designs and sizes strategically placed across the hotel lobby and inside the rooms.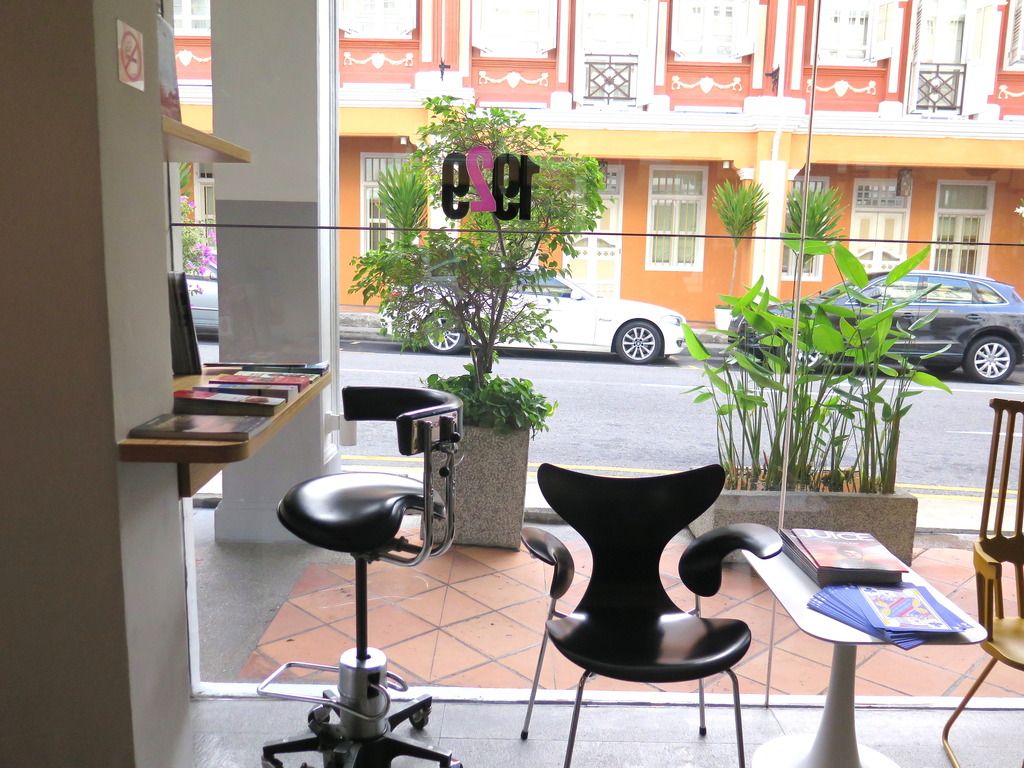 Apparently, these are all part of the Unlisted Collection's (the mother company of Hotel 1929) Founder's personal collection.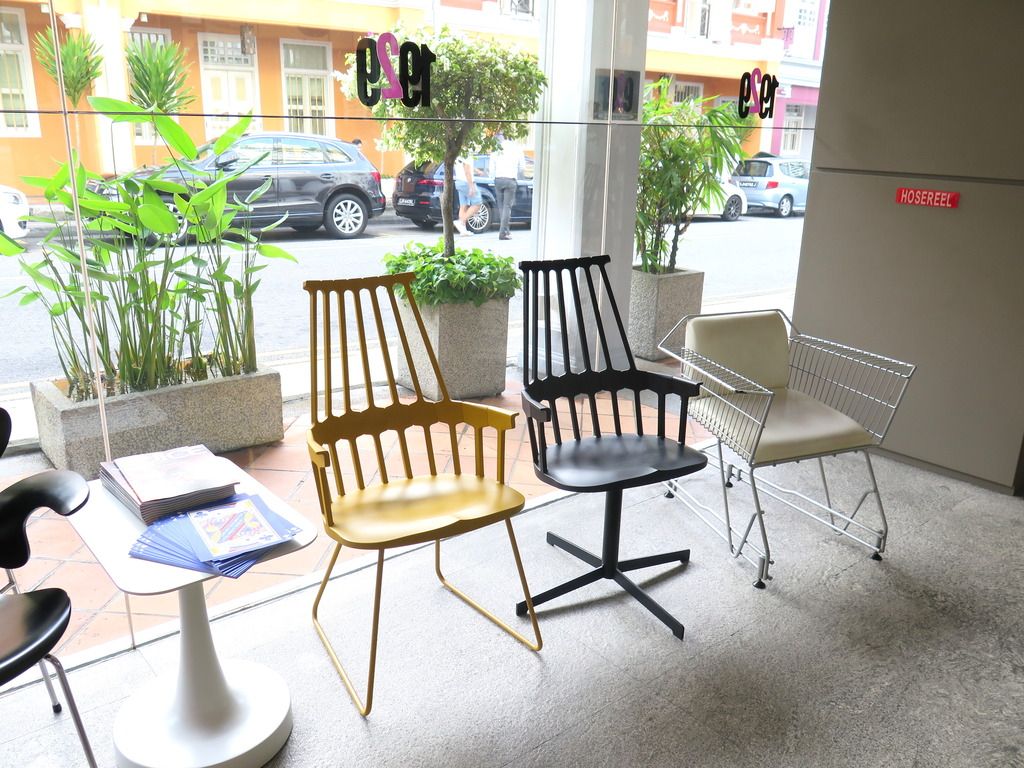 More cool chairs! What a unique choice of collection, isn't it?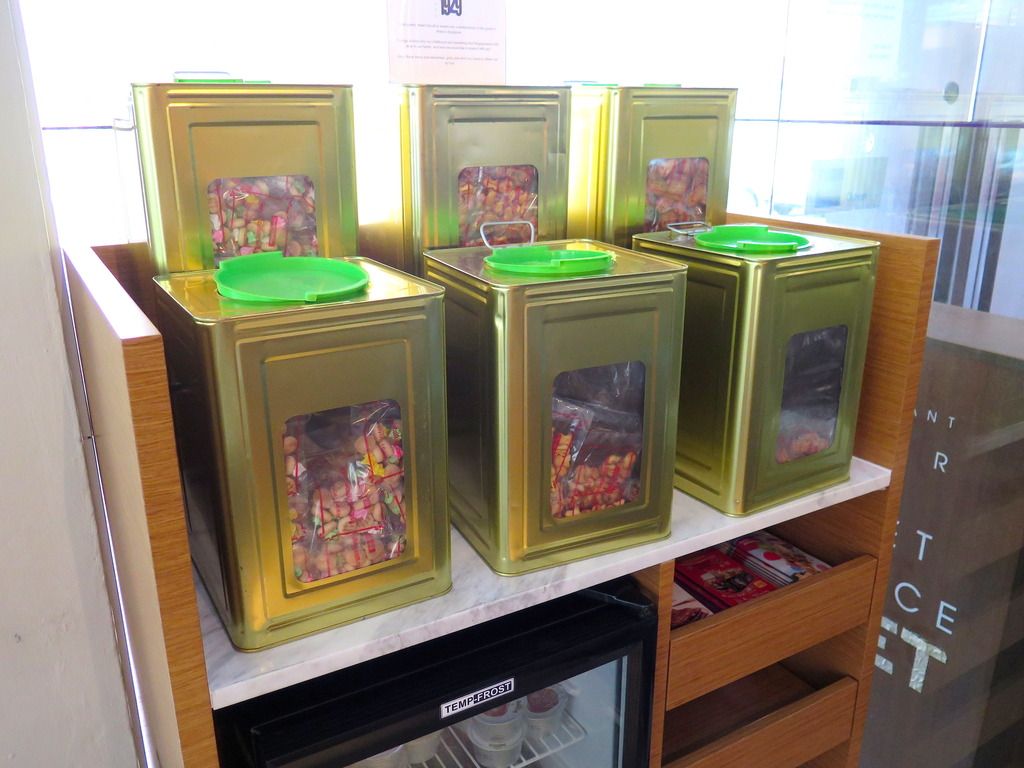 I immediately felt the thoughtfulness of this hotel upon seeing this gesture: Free snacks and drinks at the lobby!
Imagine this scenario: After a long day of exploring the city, you can just grab a few packs of cookies, a bottle or two of orange juice upon entering the hotel and bring back to your room to savour while watching new episodes of your favorite series. Ahhh, perfect way to unwind!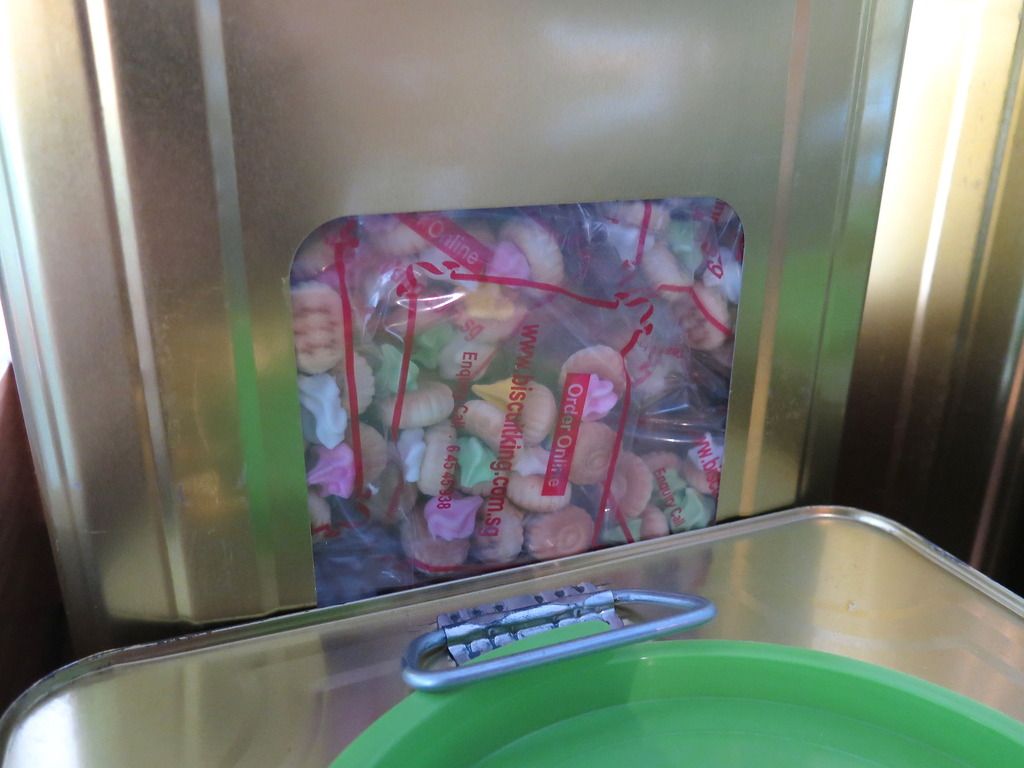 It's our (90s kids) CHILDHOOD SNACK! *happiness in a box*
Isn't Hotel 1929 soooo cute to even think of this?
Now let's explore the rest of the hotel!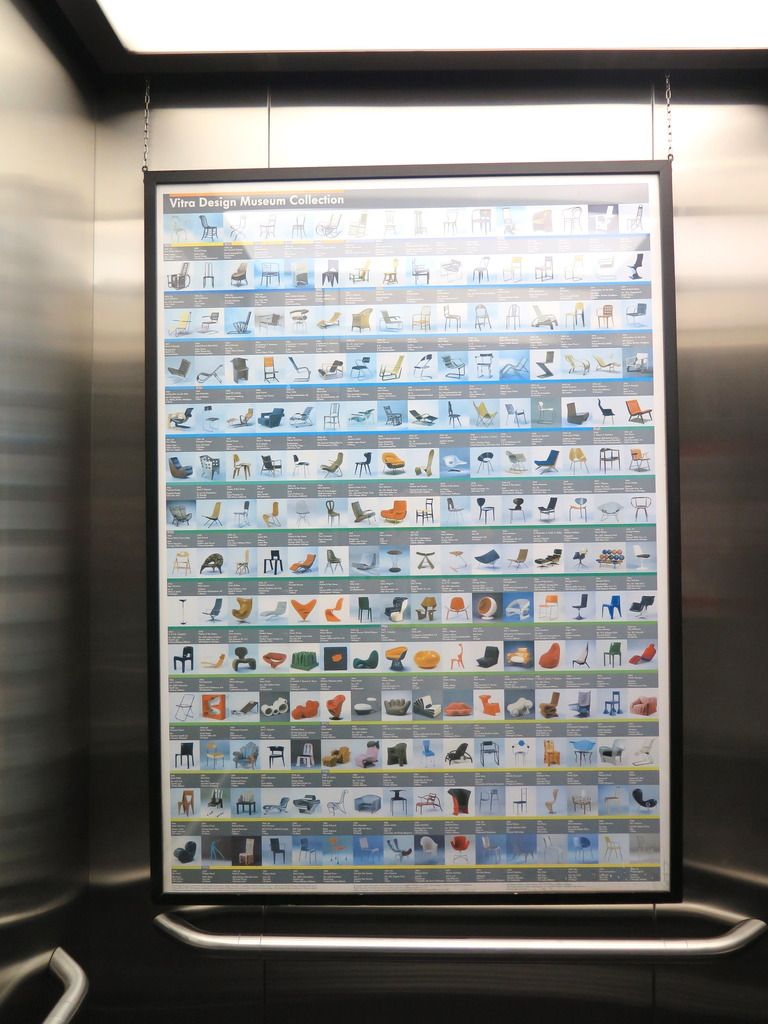 Upon stepping into the elevator, I was greeted by this poster.
Yup, these aren't even half of the owner's collection *drools*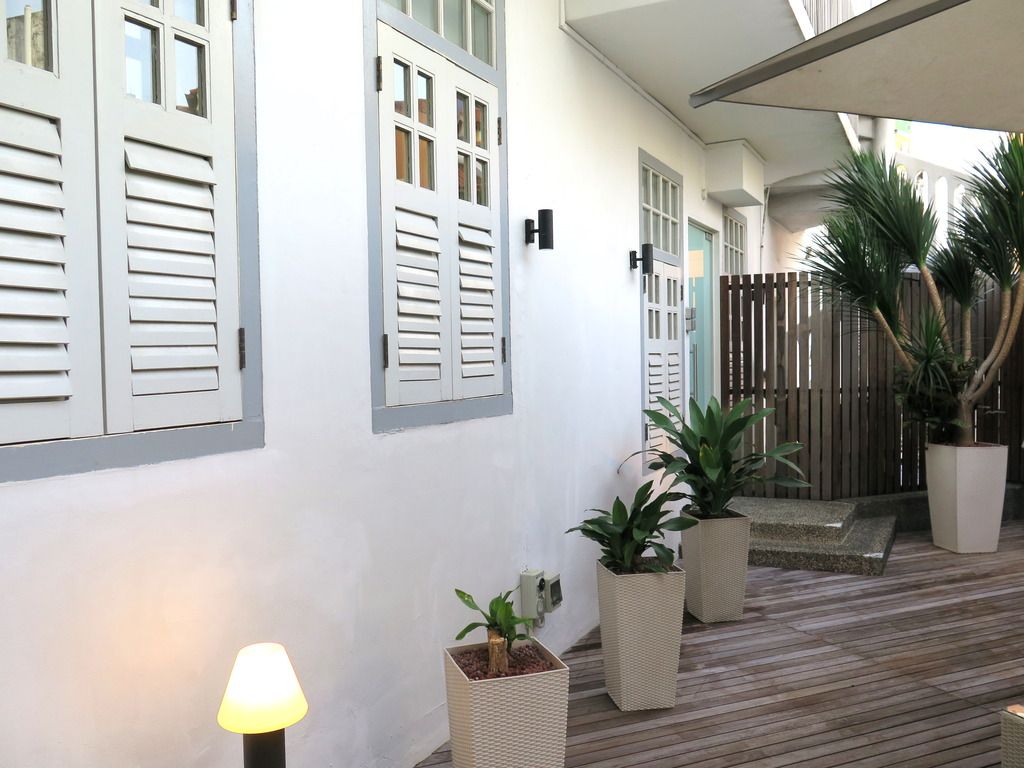 Located at the 2nd floor, this space is allotted for guests to chill and hang out...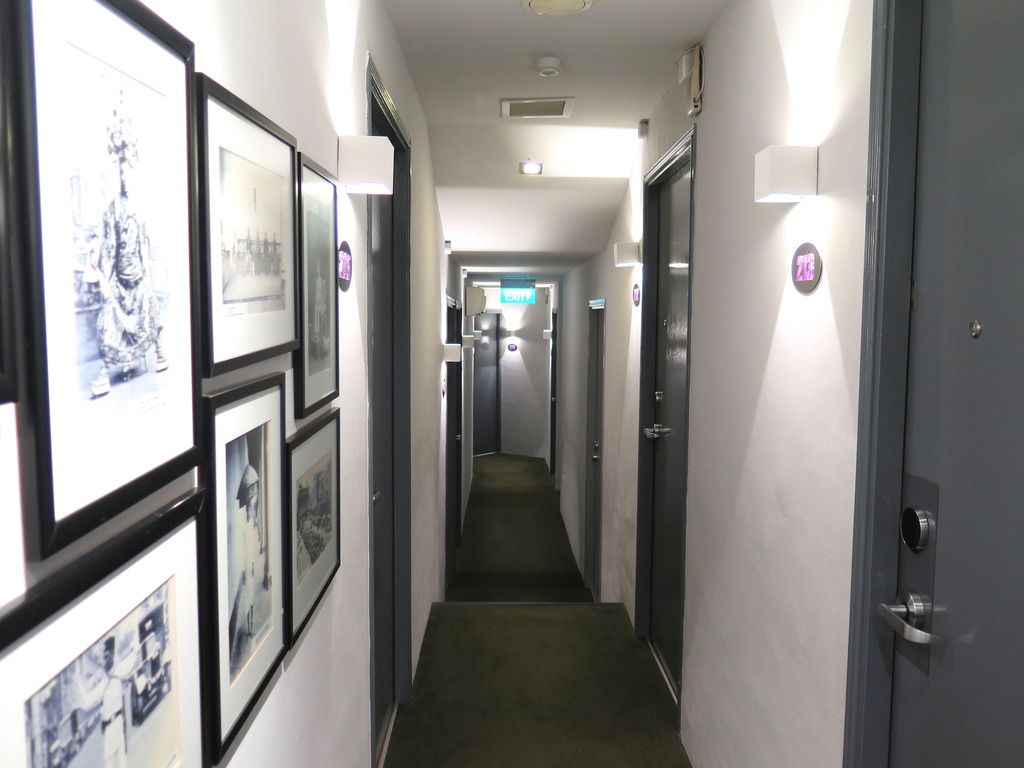 "A sense of nostalgia will be evoked as you walk down the corridors of Hotel 1929, with a wide showcase of Black & White archival photo of the olden day Singapore from the early 20th century."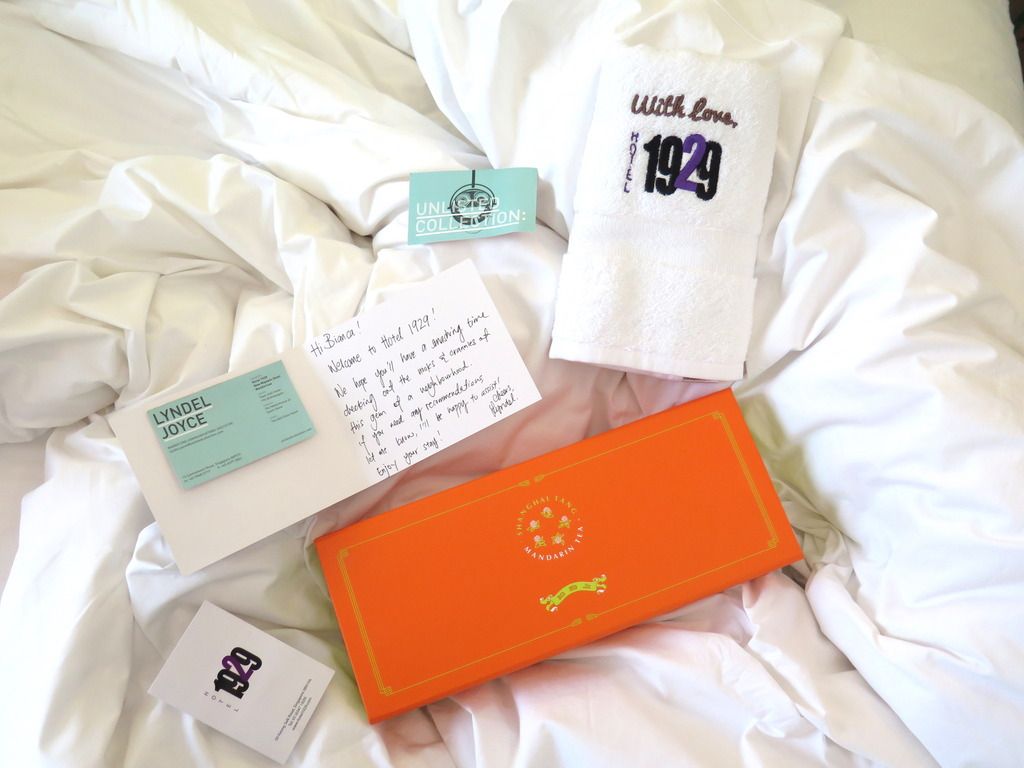 So sweet of the Hotel 1929 Team to give me this warm welcome <3 Thank you!
Welcome to my Terrace Suite Room!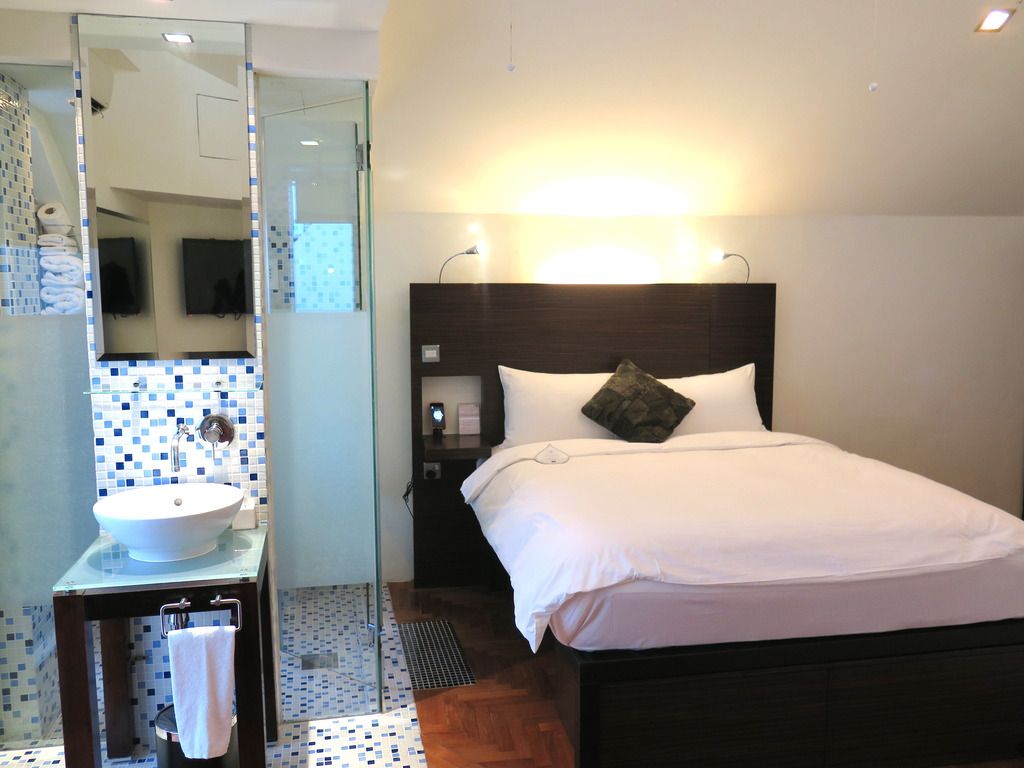 Space is creatively optimized and fitted with contemporary furnishings...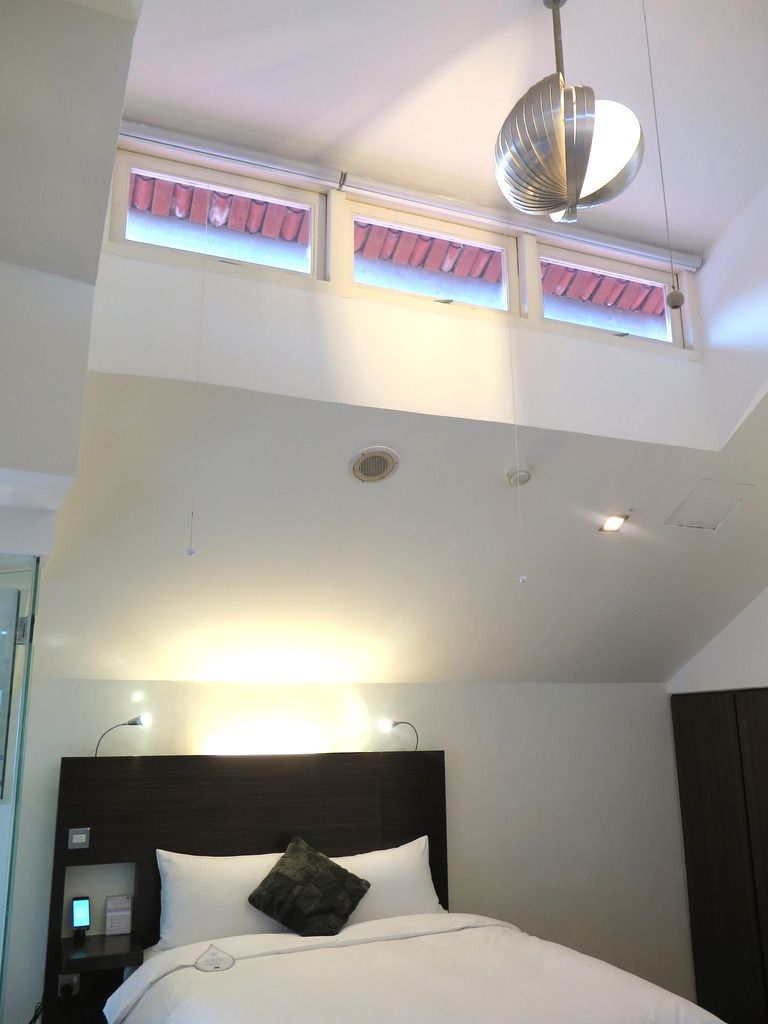 The high ceiling definitely helps in making the room feel bigger than it is.
Across the Queen- sized bed are...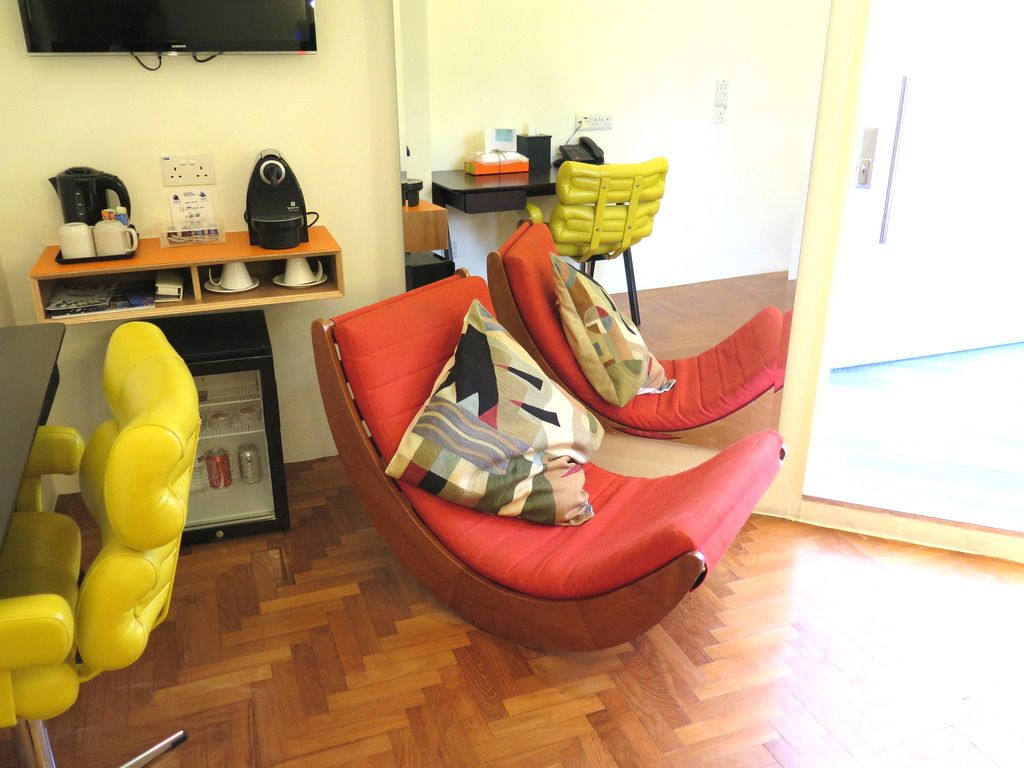 ... more quirky chairs from the owner's personal collection.
I love how these pieces were carefully sourced from around the world.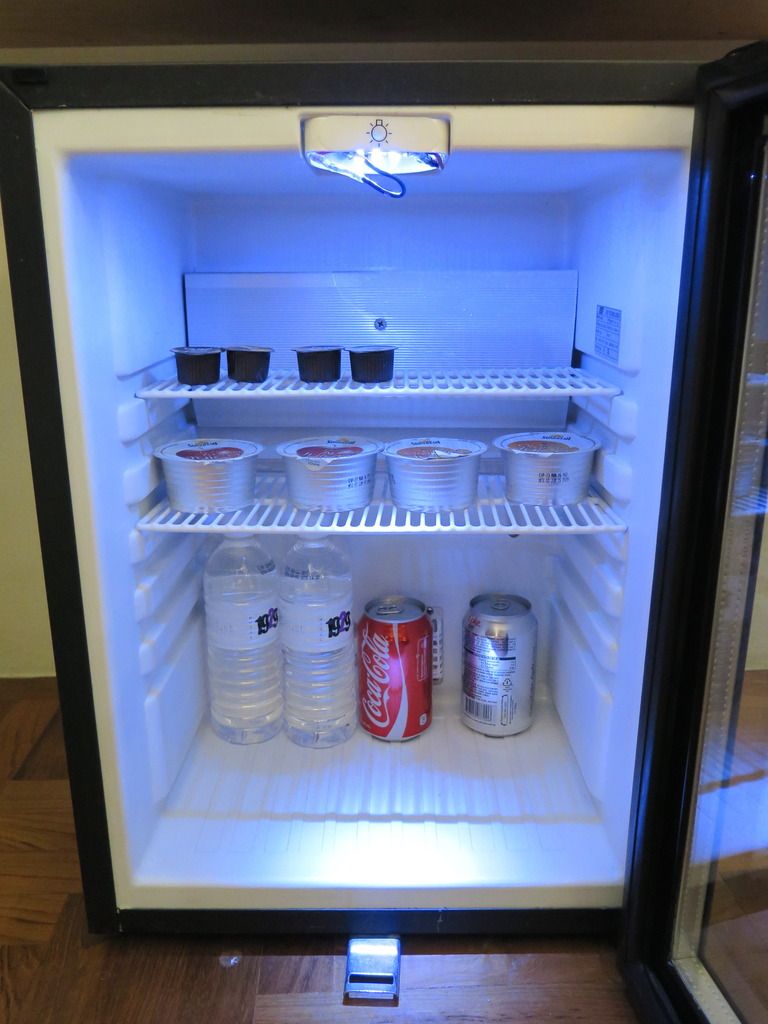 Complimentary mini bar! How generous :)
*SURPRISE SURPRISE* my room came with a private rooftop veranda with an outdoor bathtub!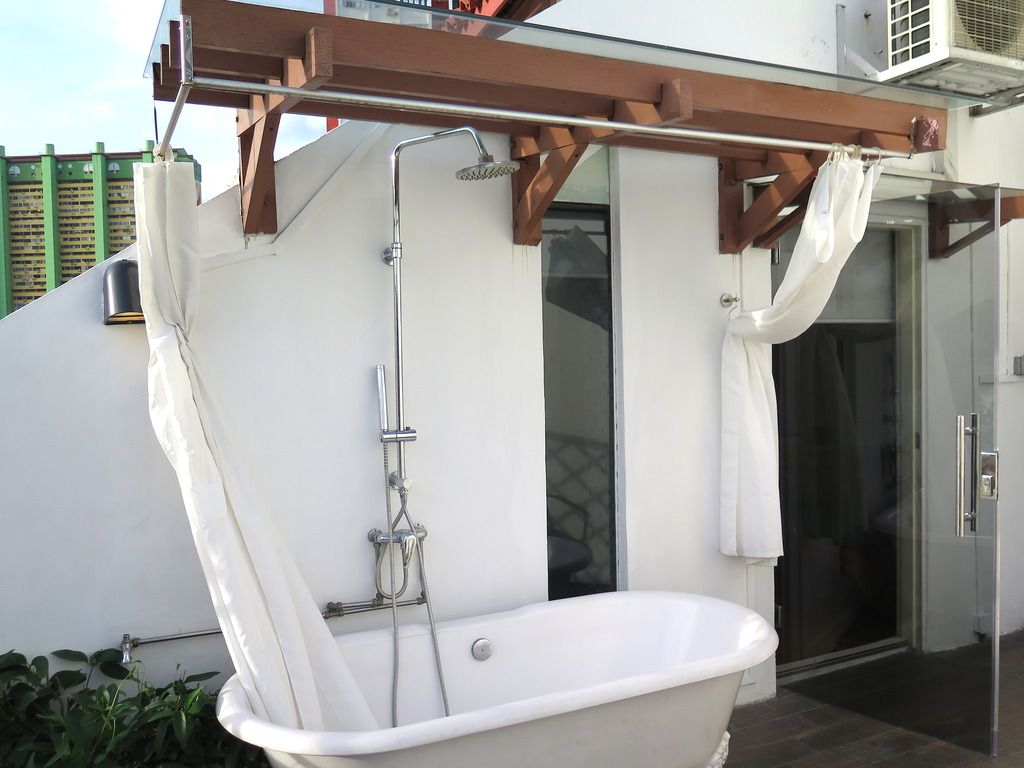 Overlooking Keong Saik Road, you can enjoy a bath underneath the stars haha!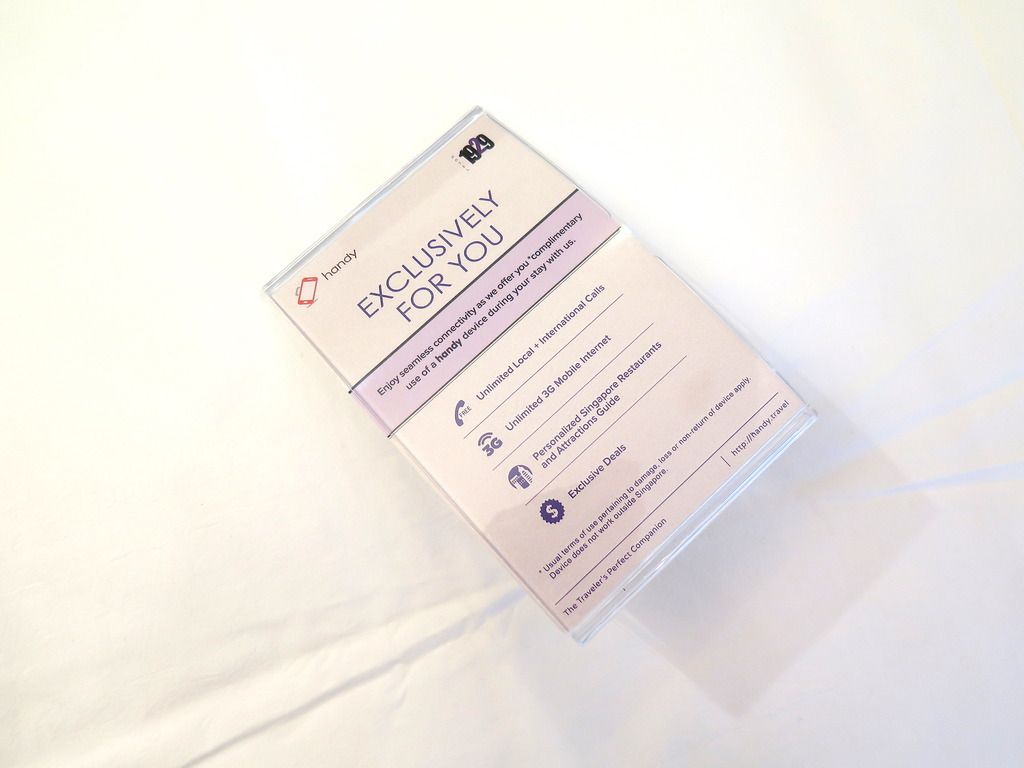 And, if you book through the
Hotel 1929 website
directly, you get to enjoy this exclusive offer...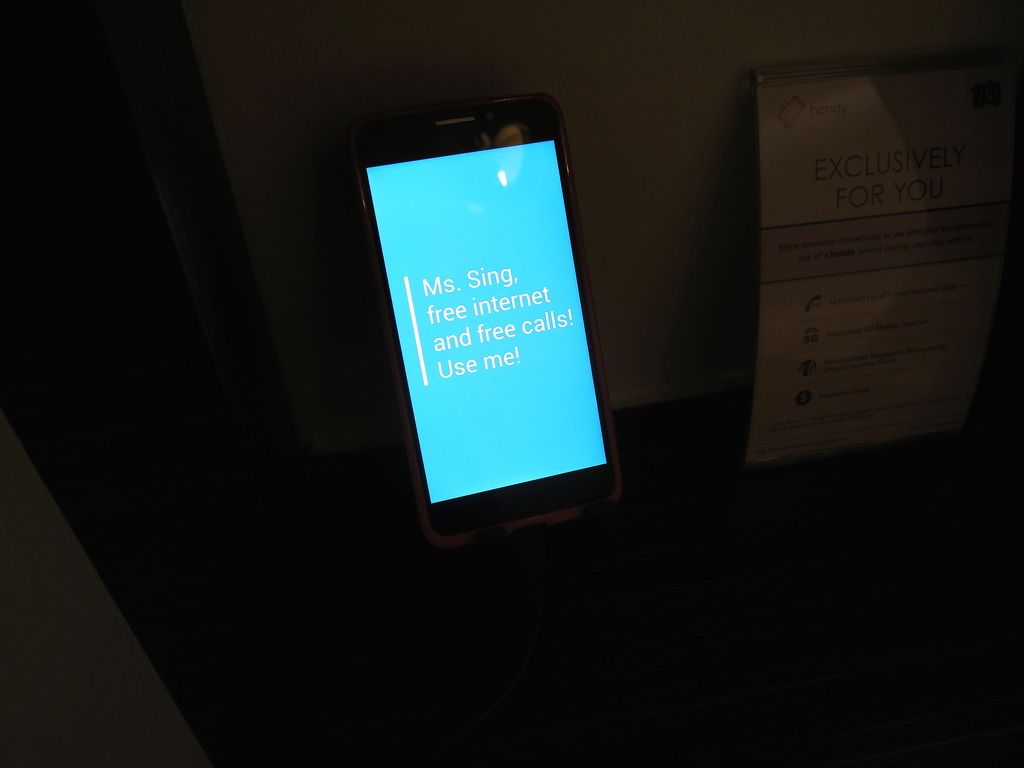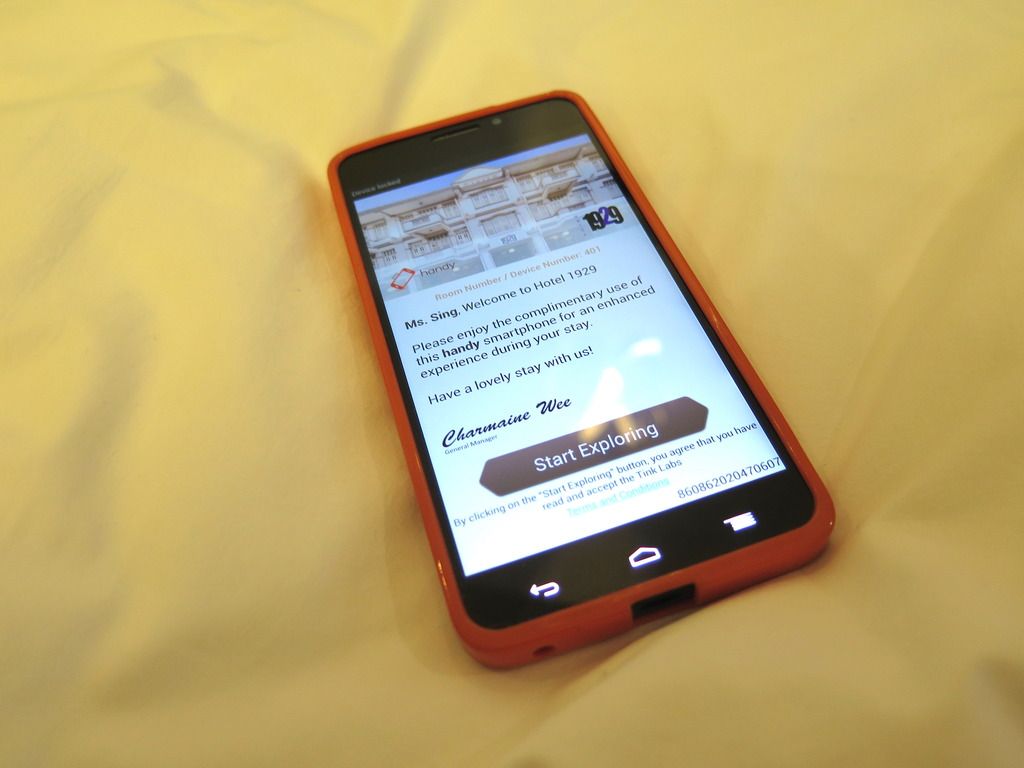 I can't stress enough how this is such a good deal! You don't even have to rent a portable wifi anymore.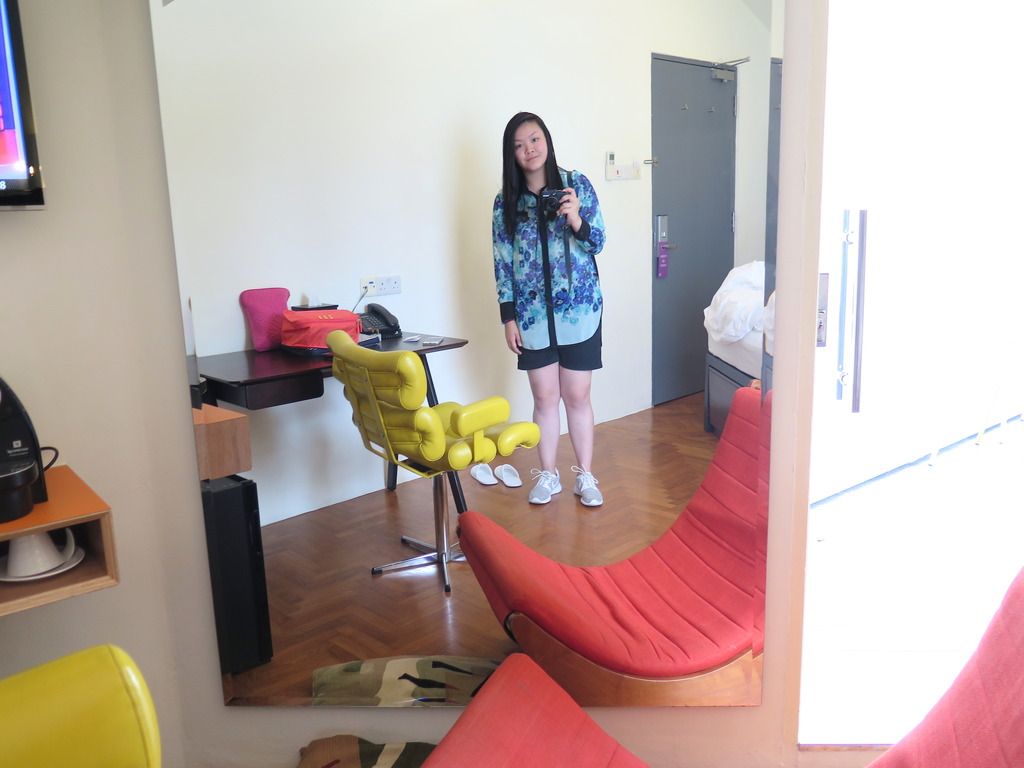 Hallooooo :)

Another panoramic view from another point of view for you to visualize better how homey this Hotel 1929 room is.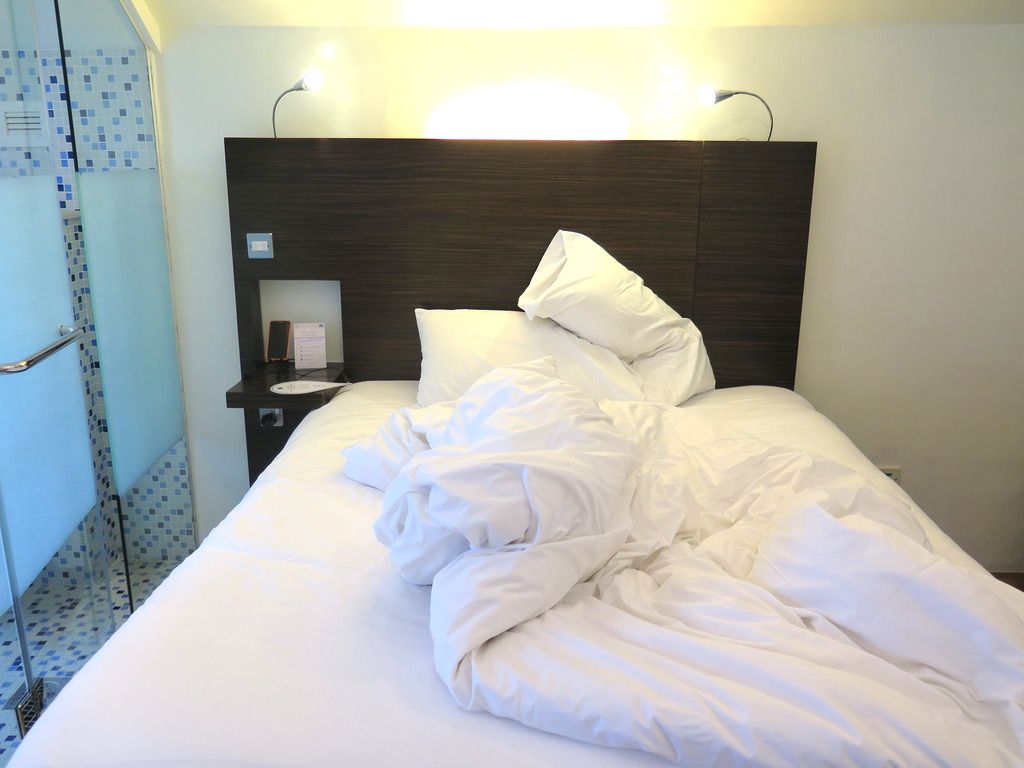 I definitely had a VERY comfortable stay!
My view from the veranda...
"In a city brimming with modernity, in a town jiving with culture and on a street steeped in history, Hotel 1929 beckons with a whimsical mix of old world architecture and a nouveau chic interior."
Nostalgic, homey + surrounded by interesting places to eat, shop, and drink...
This is definitely the perfect place to stay for solo, group, and family travelers alike.
------------------------------------------------------------
50 Keong Saik Road, Singapore