Good morning 台東 Taidung!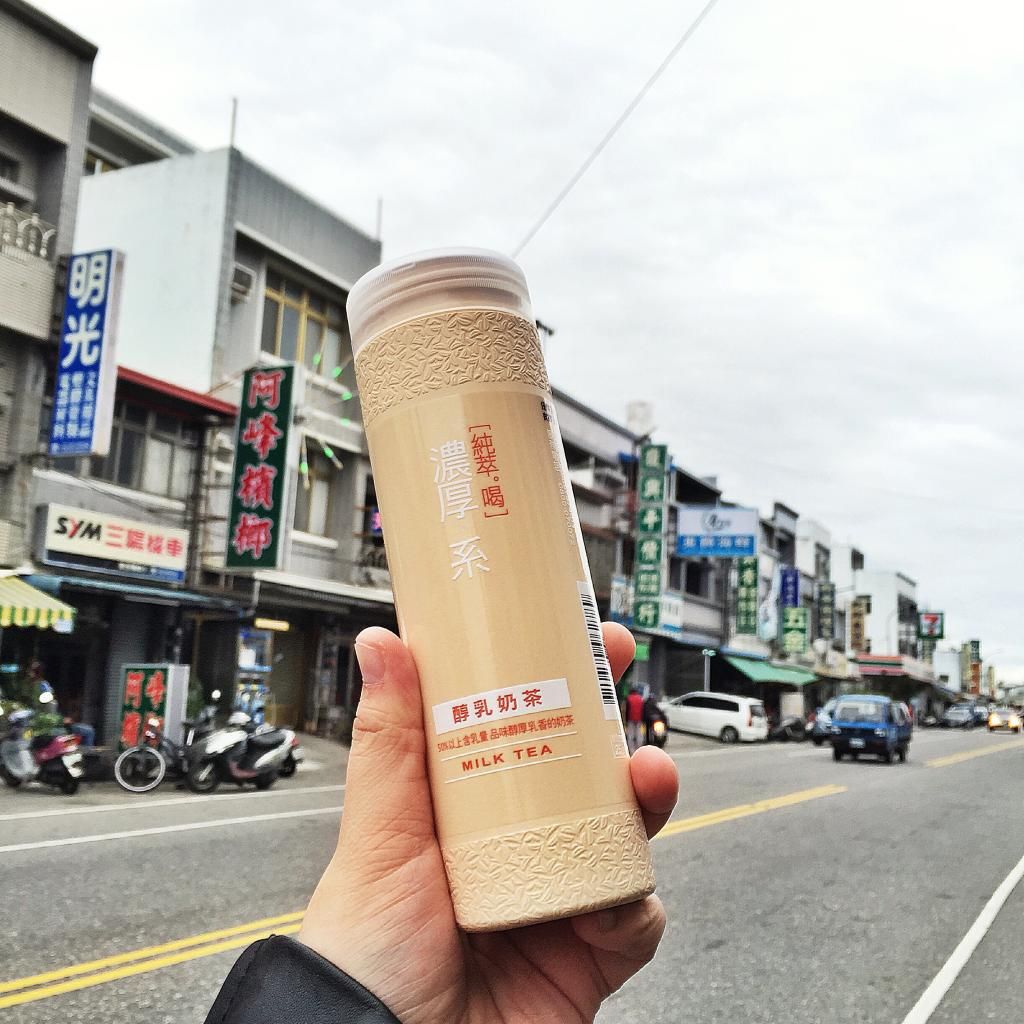 Started my day with this newly discovered RTD (ready to drink) milk tea I bought from 7-11! It's so good!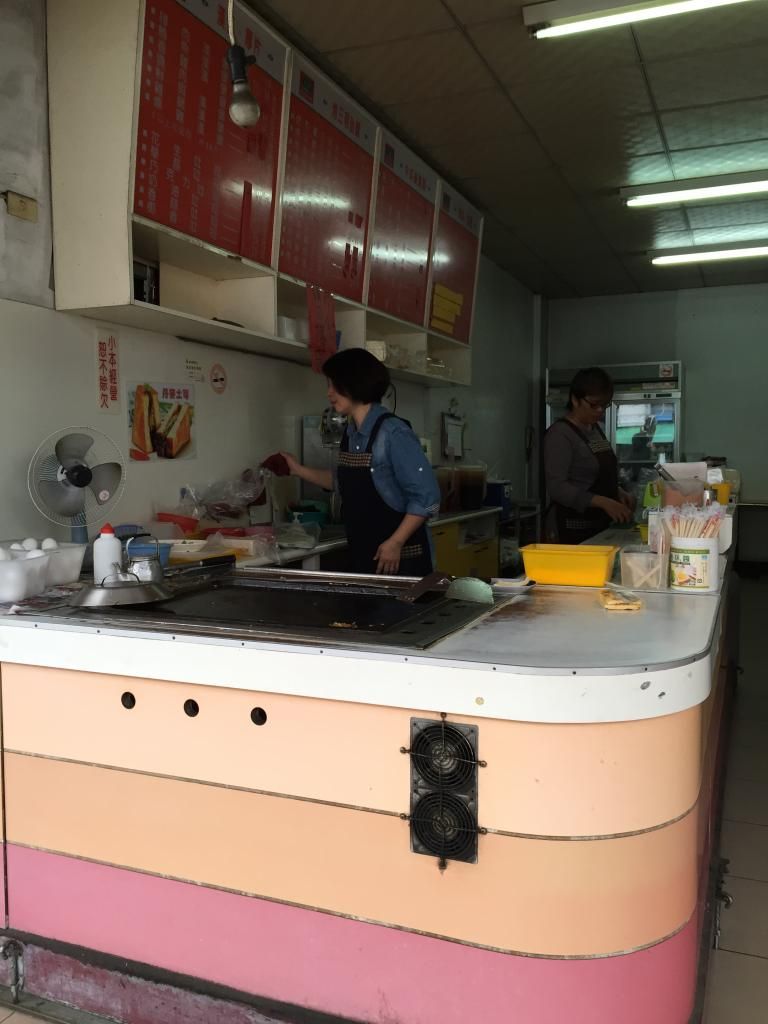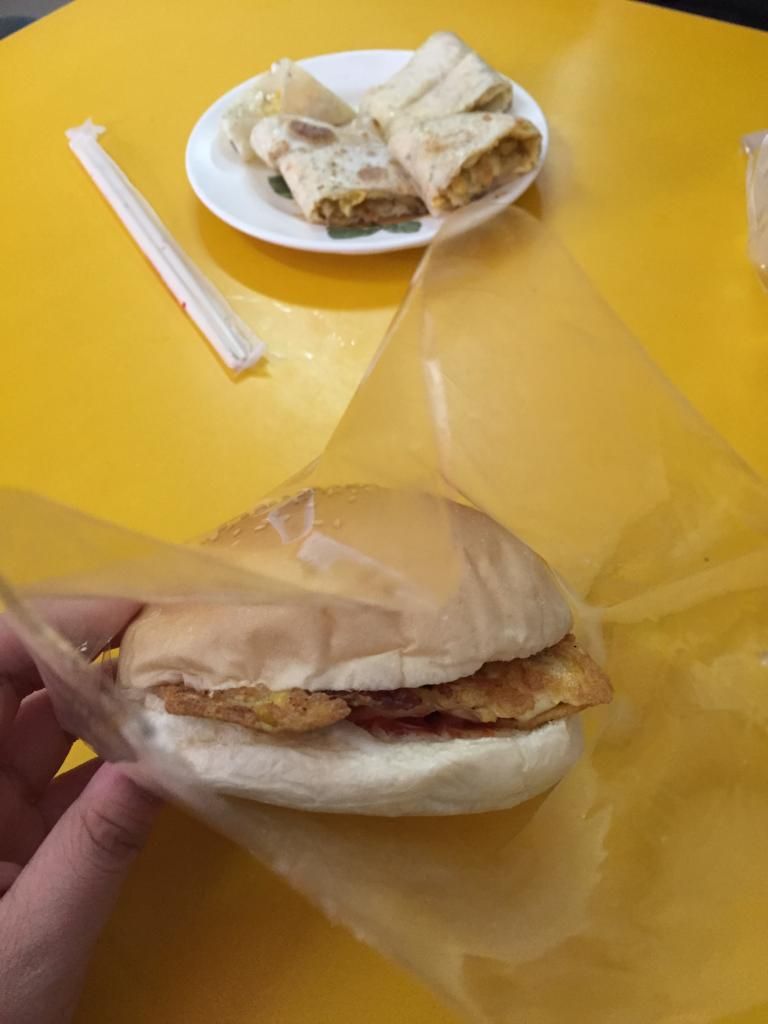 Had a yummy breakfast in a small shop beside our hostel before officially heading out for the day...
I can't remember what this place is called but we passed by this area by chance and it got our attention. It's a nook in the forest that used to be a place where tribe held rituals.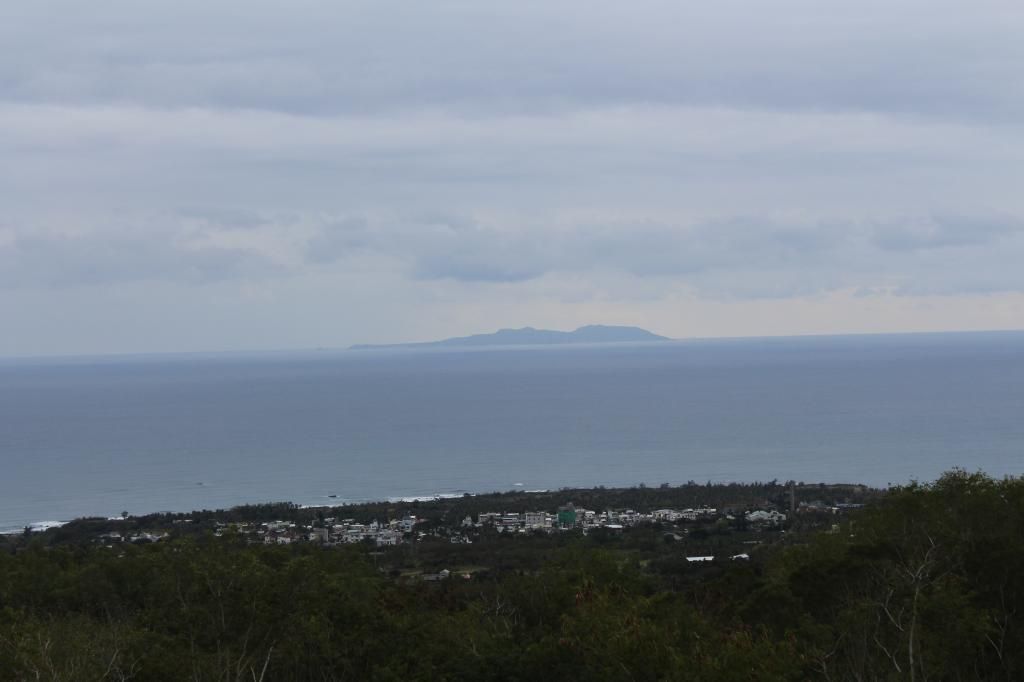 Was supposed to visit a museum on top of the mountain but it was closed :( Nonetheless, we stayed for a bit to savor this beautiful scenery. That tiny island across is called the 綠島 Green Island. A short distance offshore from Taidung, this island is surrounded by beautiful coral reefs that makes it a snorklers' paradise.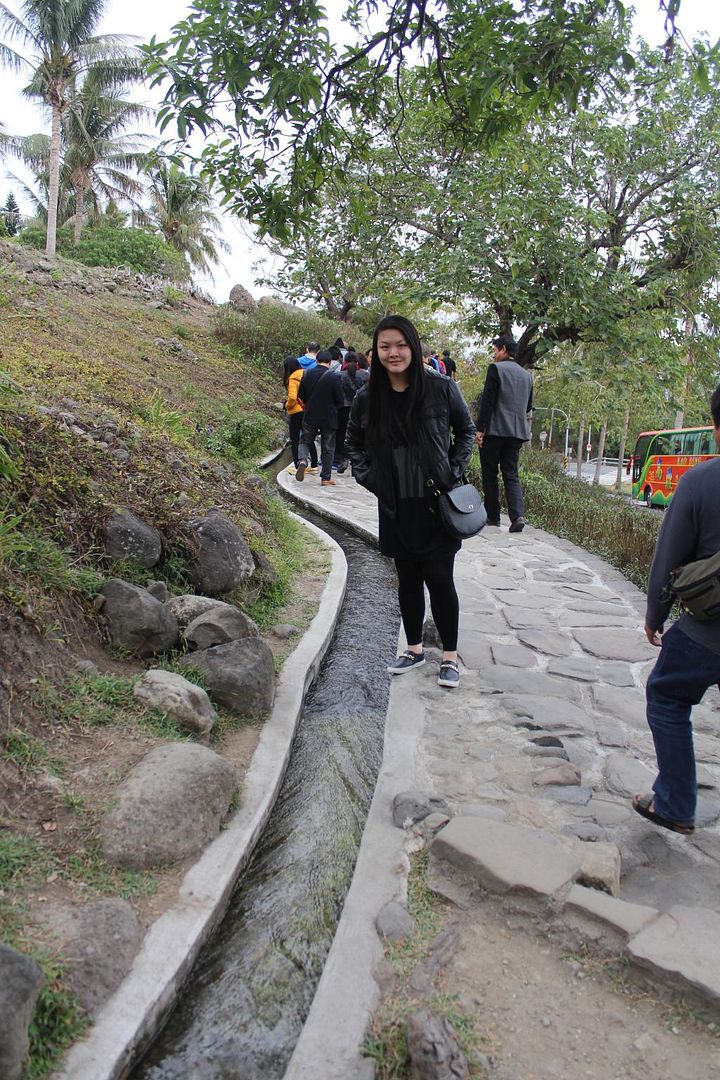 Okay fine, the first few places that I went to were really random :)) We were really just maximizing our day in Taidung by going to as many spots as possible! This place is called the "Water Running Up." It's a small stream running alongside a gently sloping hill where the water is running up at a disturbing angle. Super "babaw" but this area attracts a LOT of tourists so, might as well take a photo here... :))
椰子海岸民宿 COCONUT INN
And since I super love interiors and architectures, this beautiful inn captured my heart! I wanted to check out the place and luckily, the owner was kind enough to give us a tour :)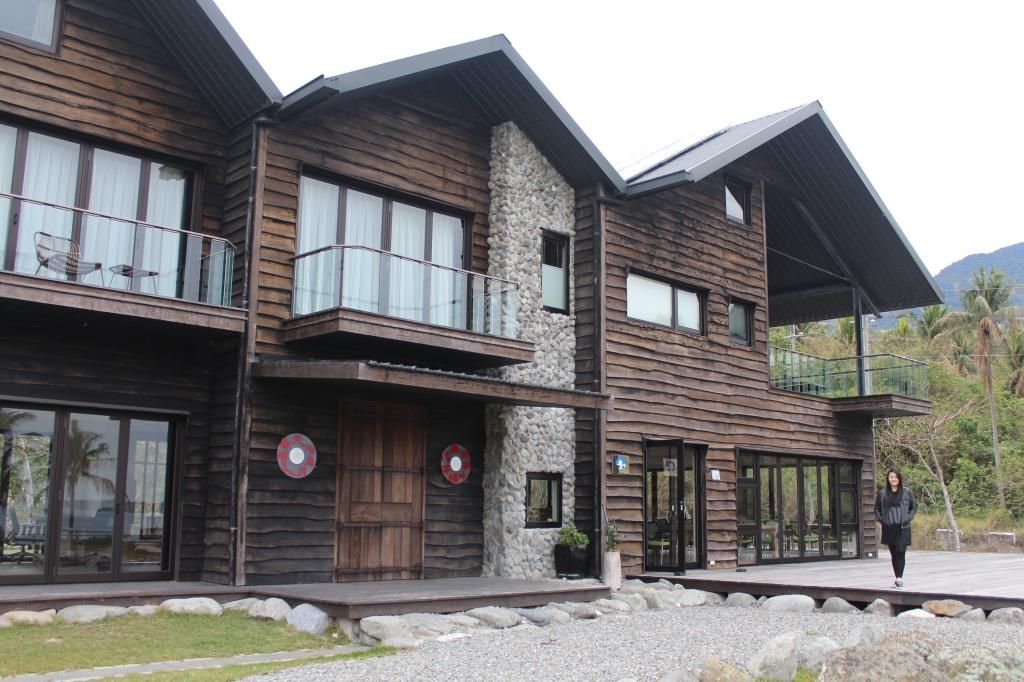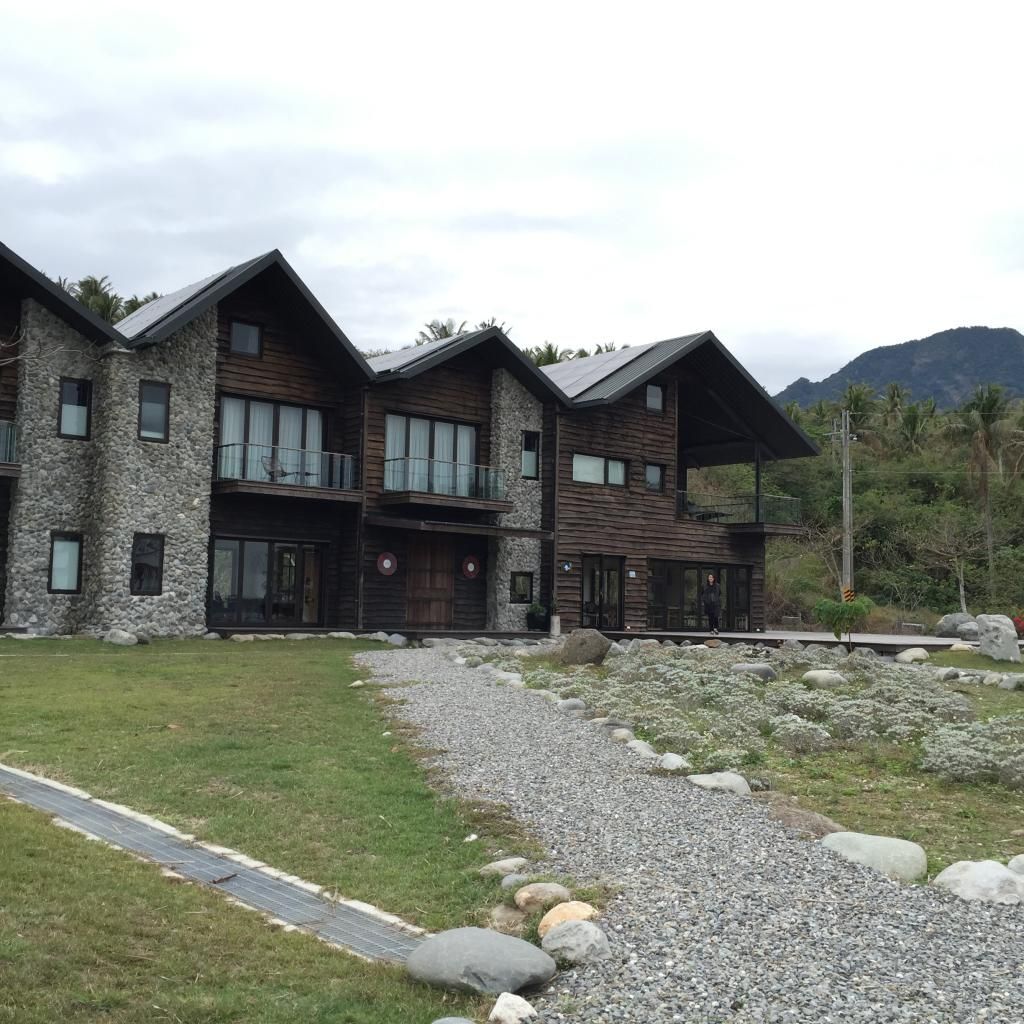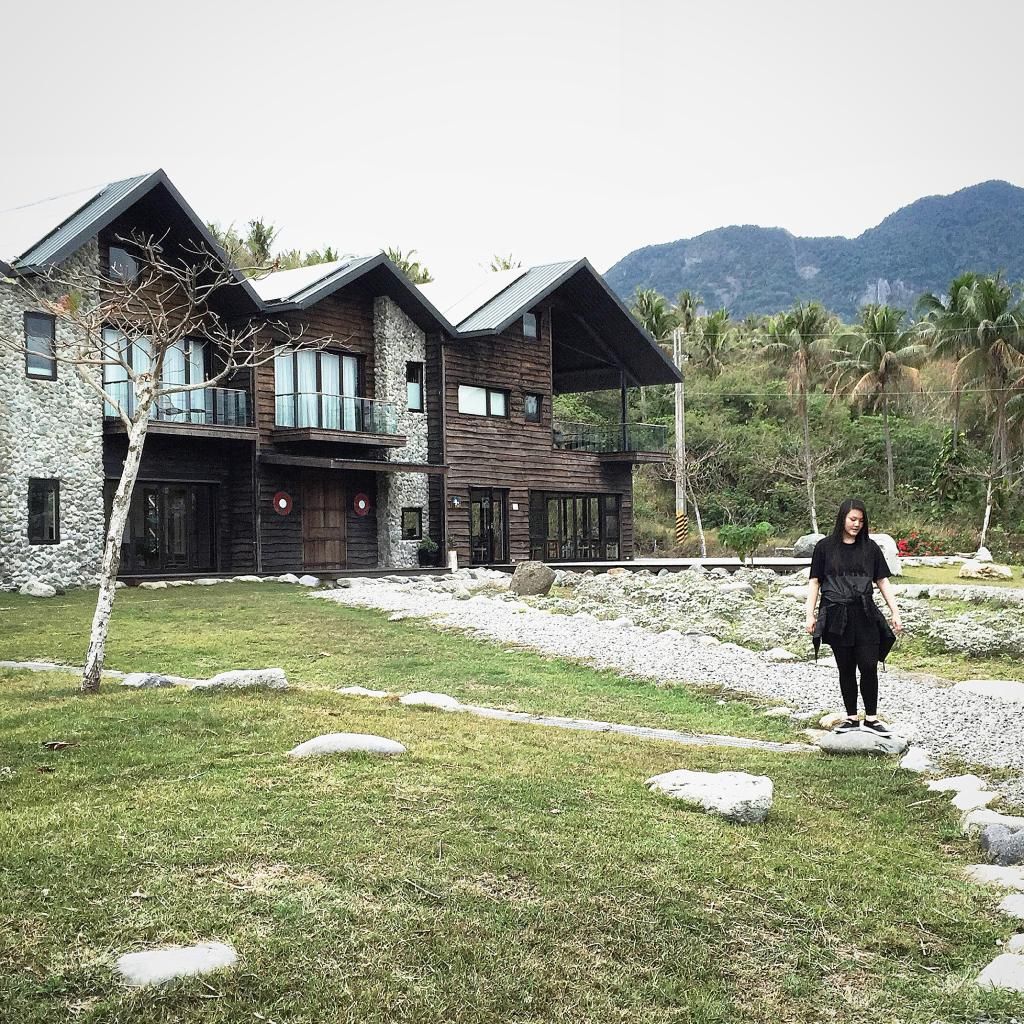 I would definitely stay in this inn, next time I visit Taidung!
CLAIRE DELIGHTS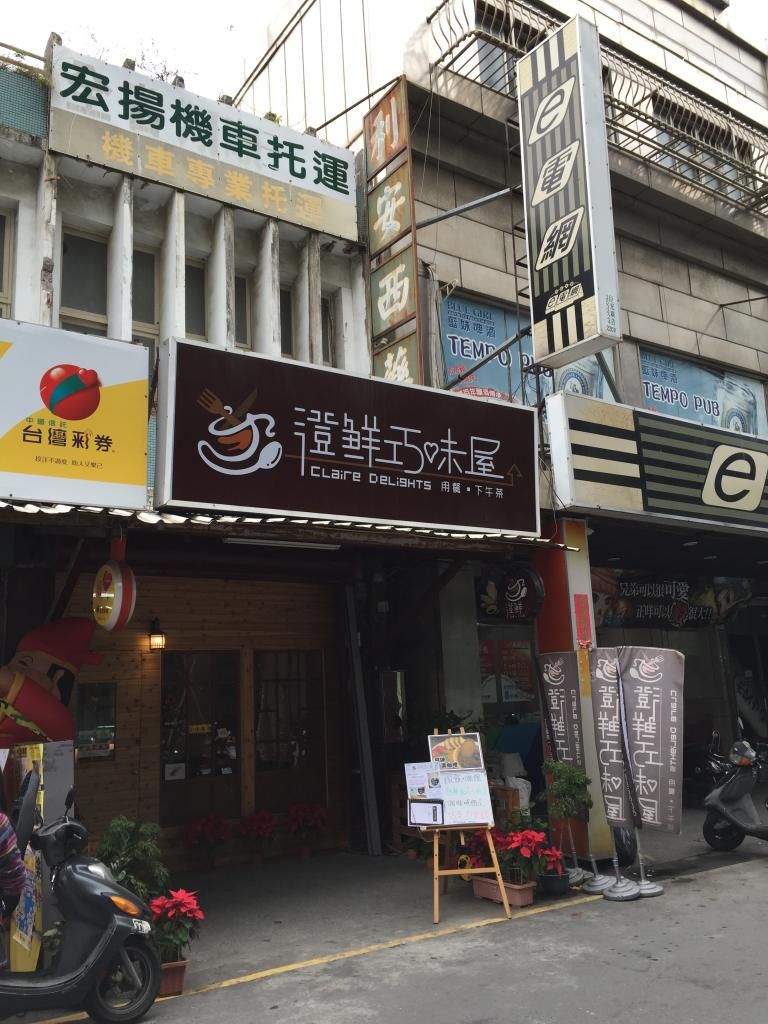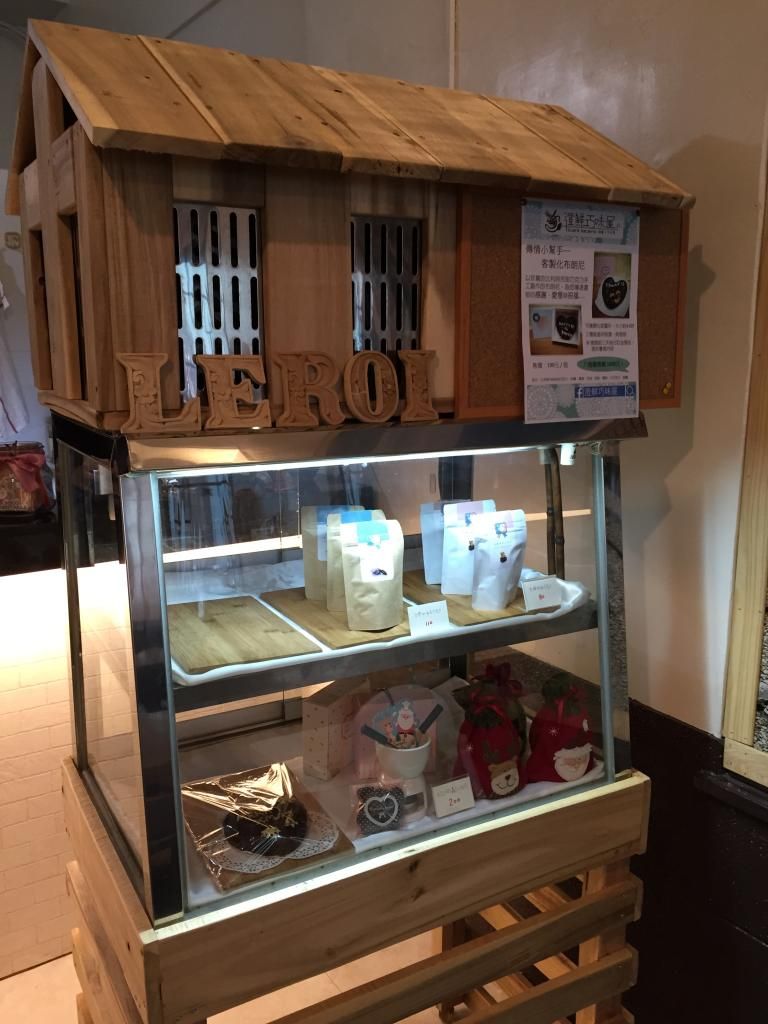 Visited this cafe where they serve chocolates planted and grown by themselves!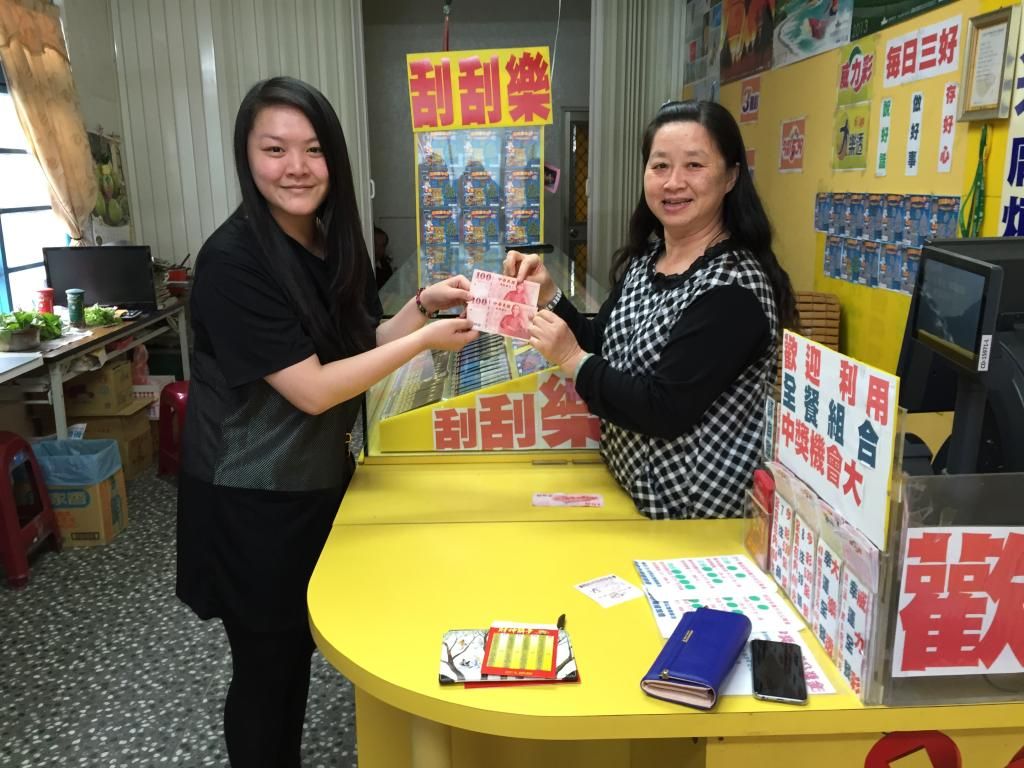 BIG DISCLAIMER: I don't gamble HAHA!
During my stay in Taiwan, my friend told me that the jackpot prize for the lotto was a whooping 9 Billion NTD! They asked me to buy a ticket because maybe "beginner's luck" would work... and it sure did! Even if I didn't win the jackpot, I won 200 NTD :) I paid 100NTD for the ticket so I earned 100NTD... not bad, not bad. Here I am claiming my prize money.
And the adventure continues... As we drove our way to our next destination: Kaohsiung, we passed by this market selling Atis...
Their Atis are SO BIG!
They're super yummy too!
四學士 台灣牛肉麵
FOUR SCHOLARS NOODLE SHOP
Lunch time!
When in Taiwan, you must not miss the chance to eat their classic beef noodles :)
After lunch, we continued our drive to Kaohsiung but like I said in my previous posts, the reason why I opted to travel by car (even if it would take us longer to go from Point A to Point B) is because I get to have the freedom to stop and explore places and stuff whenever or wherever I feel.
Exhibit B- While driving along the highway, I saw on my left that a Family Mart branch was having their ribbon cutting ceremonies and they had special guests! Guess who..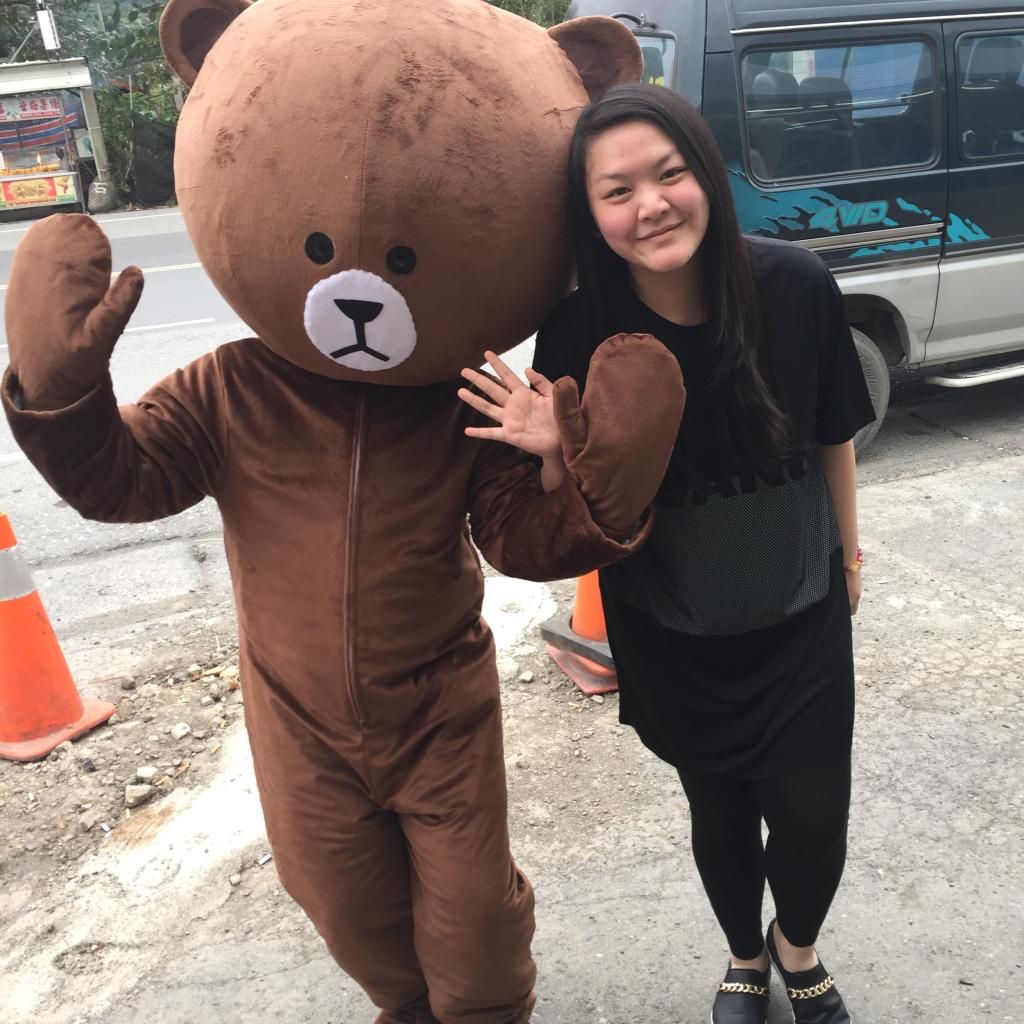 How can I resist not going down the car? THEY'RE SO CUTE <3
Okay, so after the photo session with them, we continued our drive and we spotted this stall selling a unique kind of nut along the highway...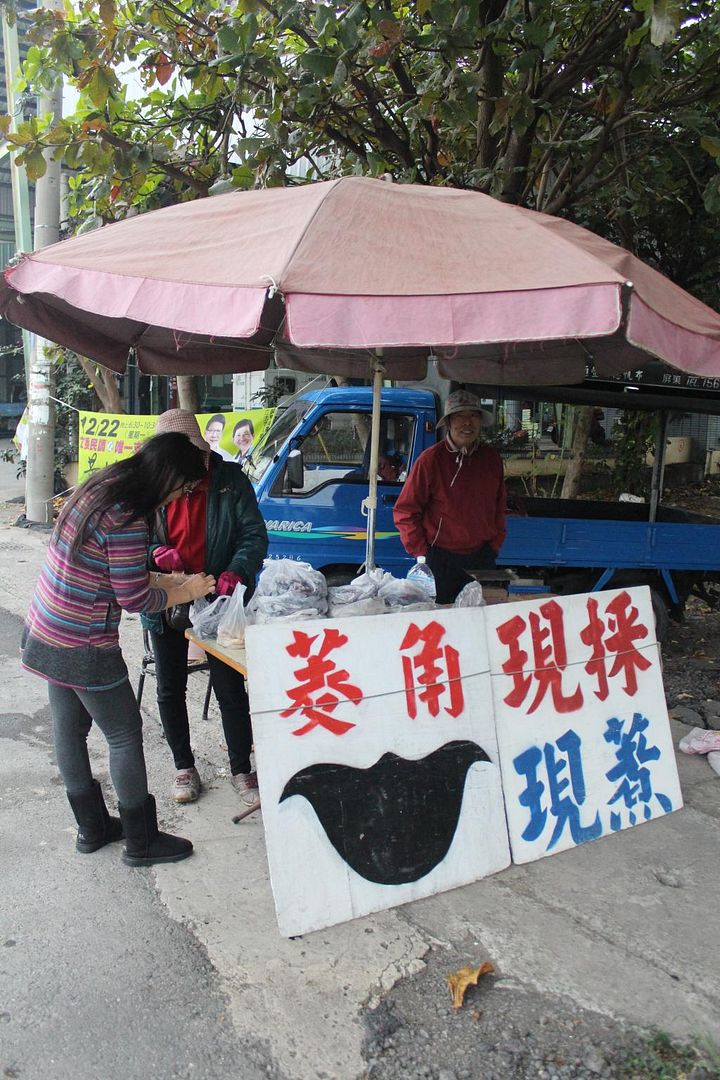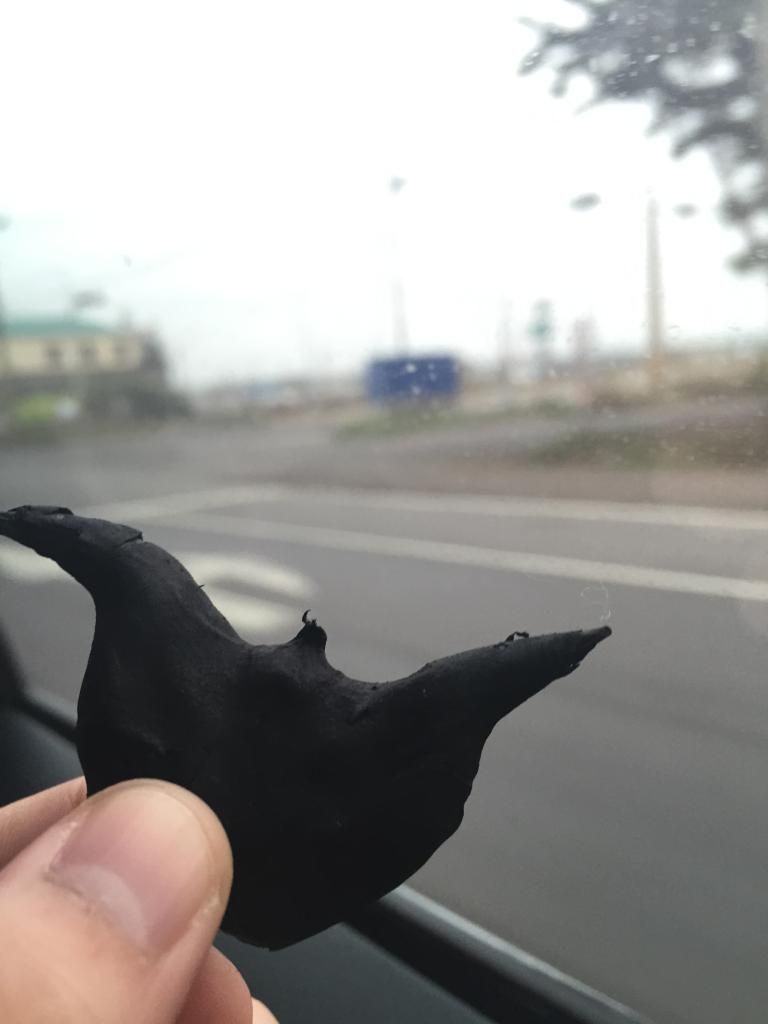 So weird but it tasted so good :)) Do you see the resemblance of its shape to Maleficent's headdress? :))
aand after a long drive, we're finally in Kaohsiung!
CAPRICCIOSA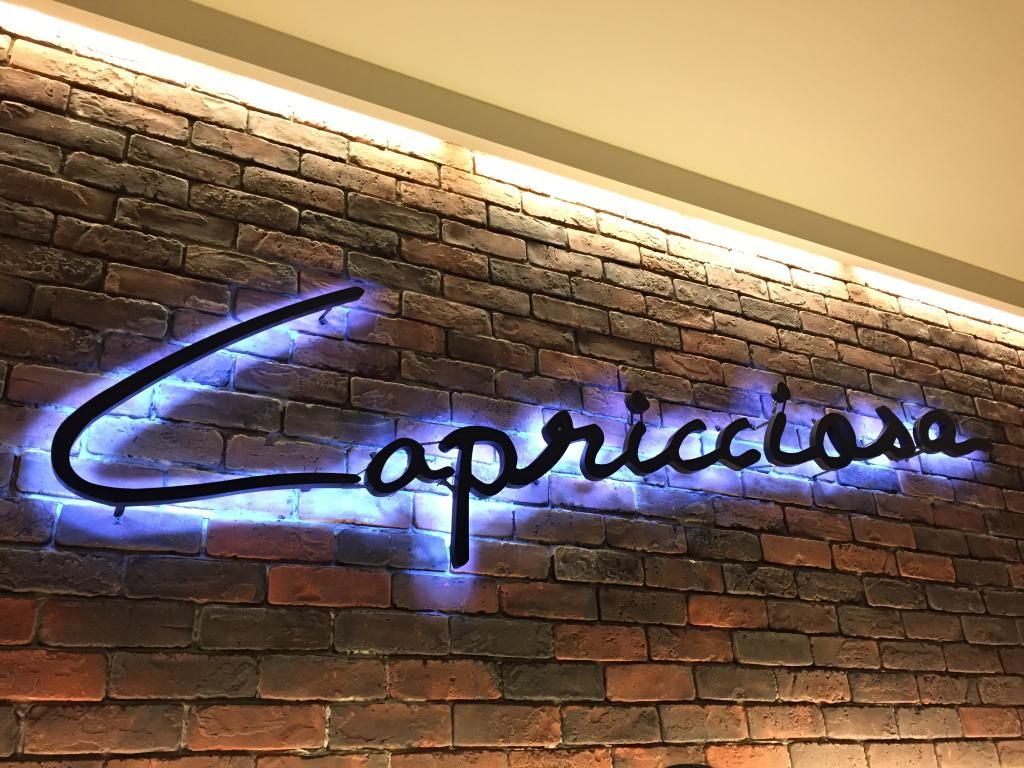 Had dinner at this restaurant in the city's SOGO Mall :)
Just the right food to satisfy our hungry tummies after the long long drive!
KAOHSIUNG MAIN PUBLIC LIBRARY
What can you say about it at first glance? Isn't it AMAZING?
The Kaohsiung Main Public Library opened to the public on November 13, 2014. According to its official website, it had undergone a 1400-day reconstruction and the finished product is the first green suspension structure in the world. It looks like a large cube (60m by 60m) from afar!
This library has 8 floors (including the roof)
The two principal architectural techniques of its design are truly unique: a column-less indoor space and its construction from the top to bottom.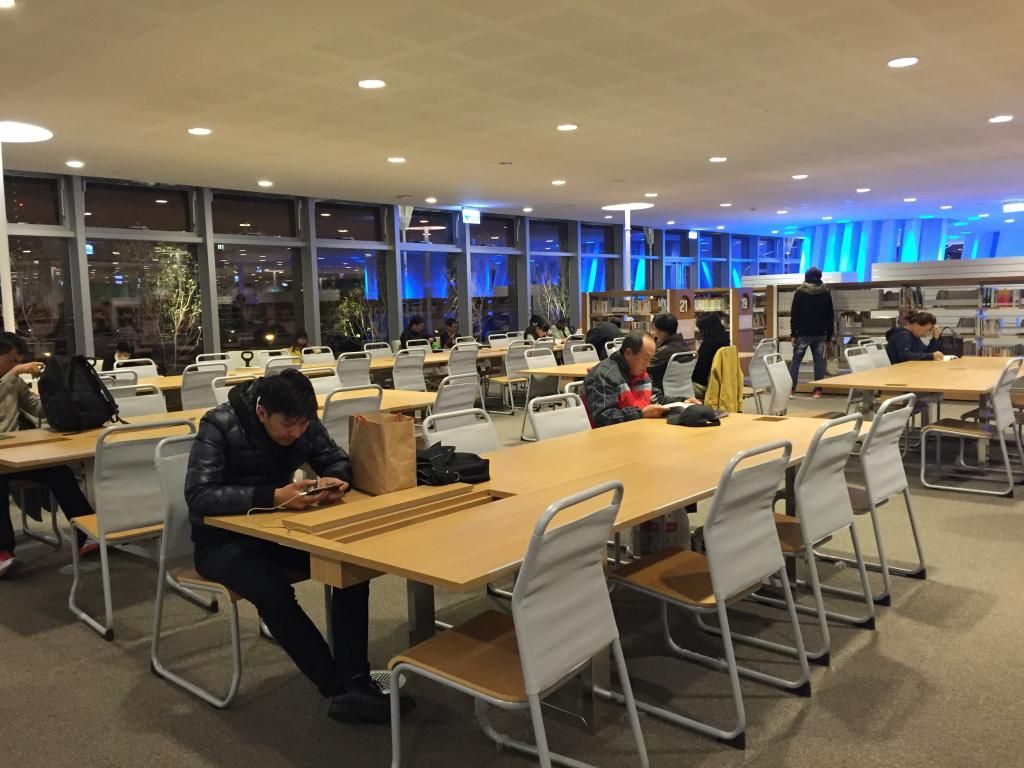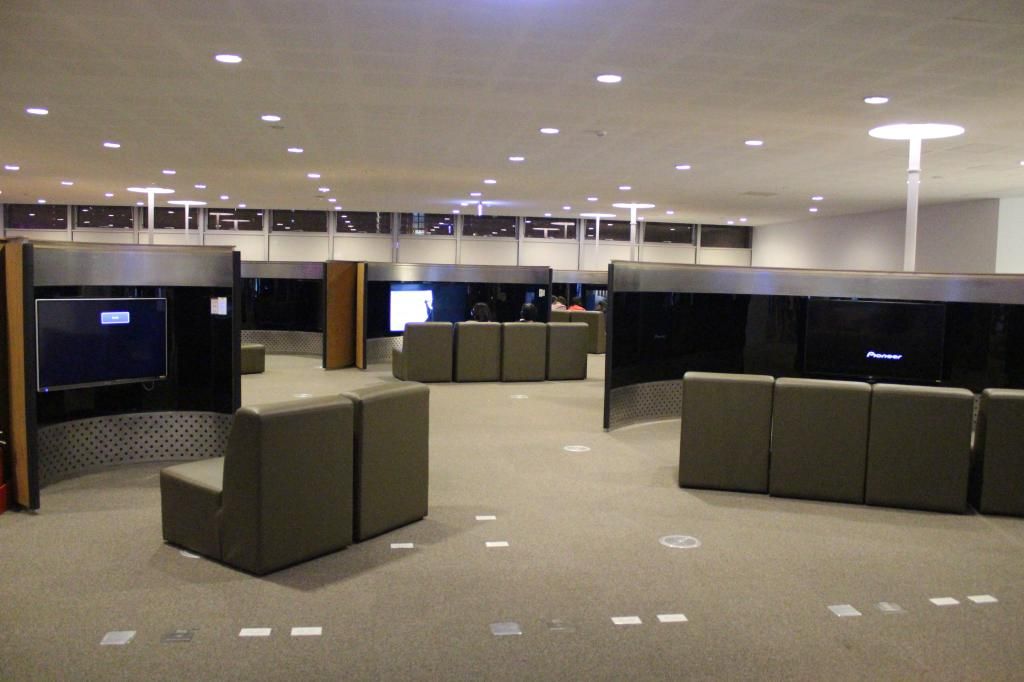 You'll find desks, chairs, sofas across the spacious building. Such a perfect place for studying or spending alone time reading books the whole day :)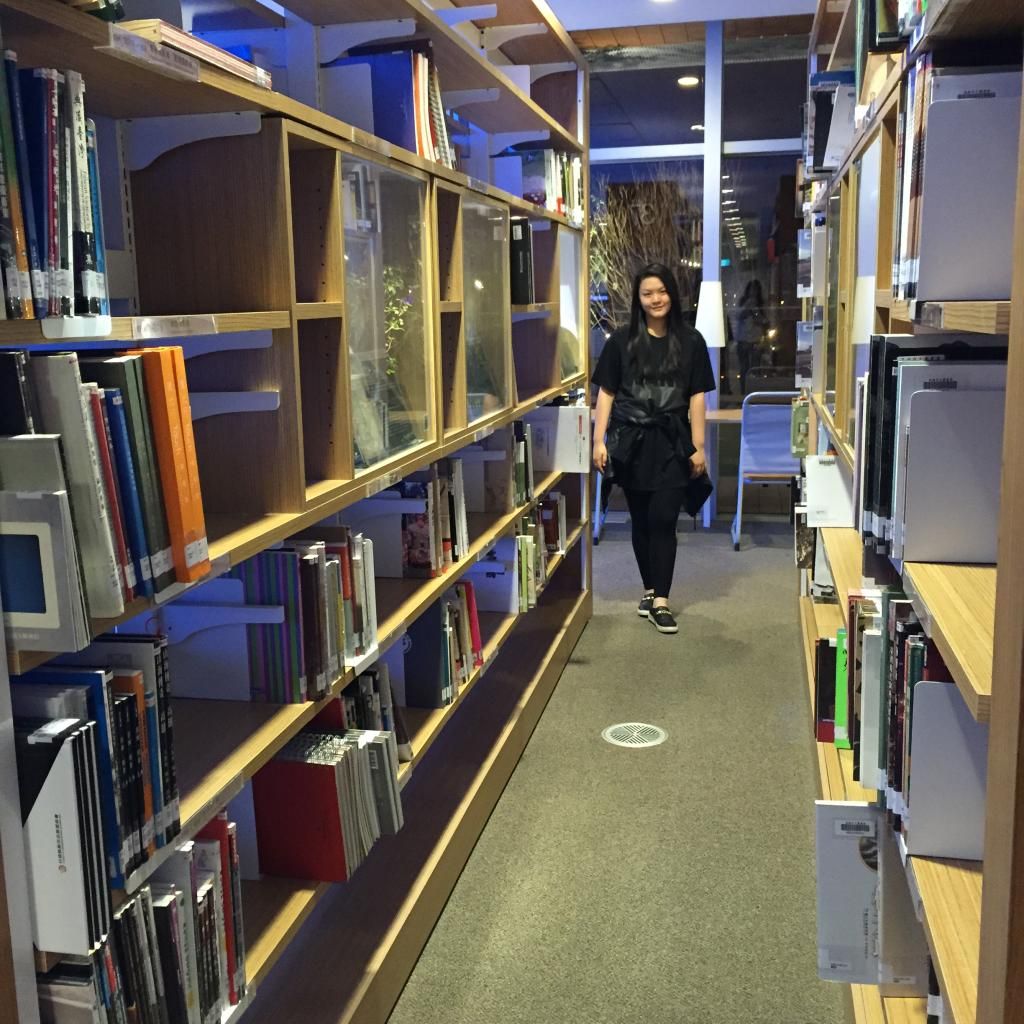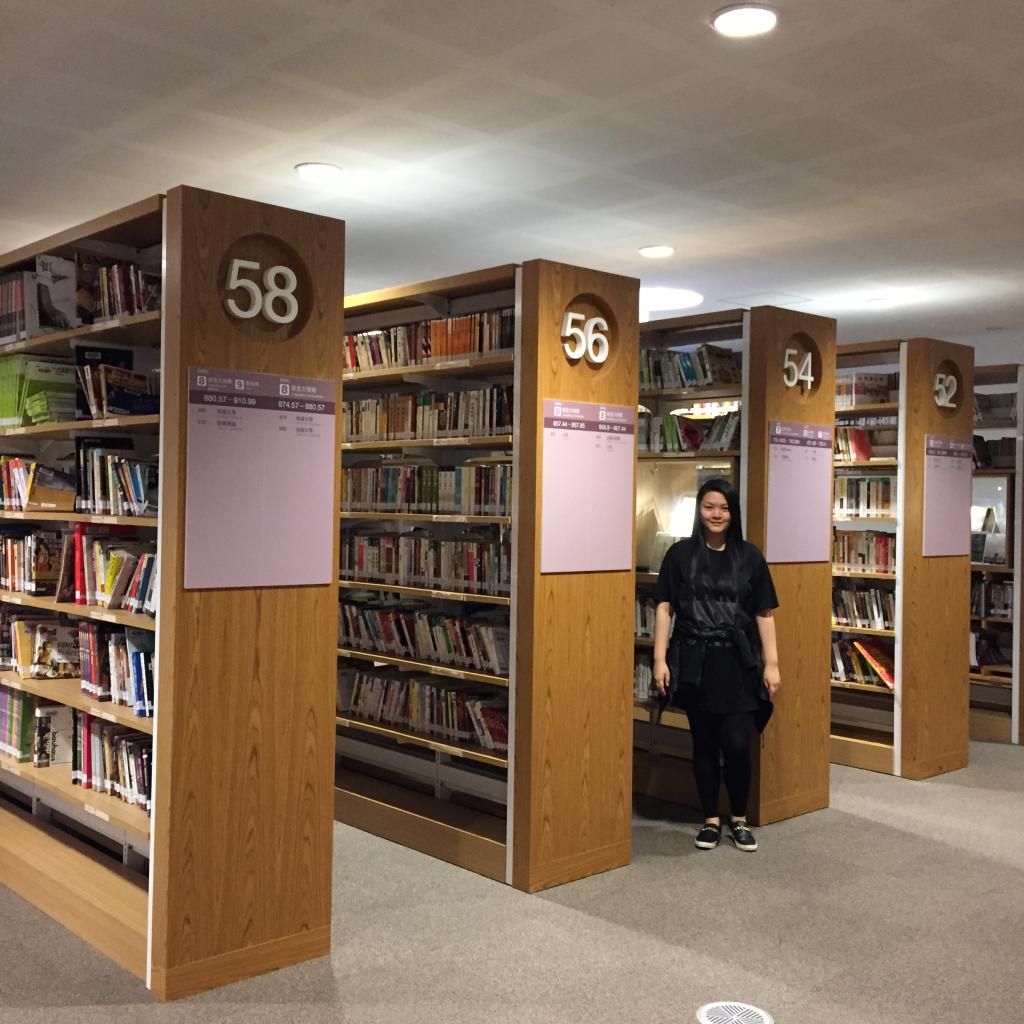 If only we have libraries this beautiful in the country, I'll surely spend my days there...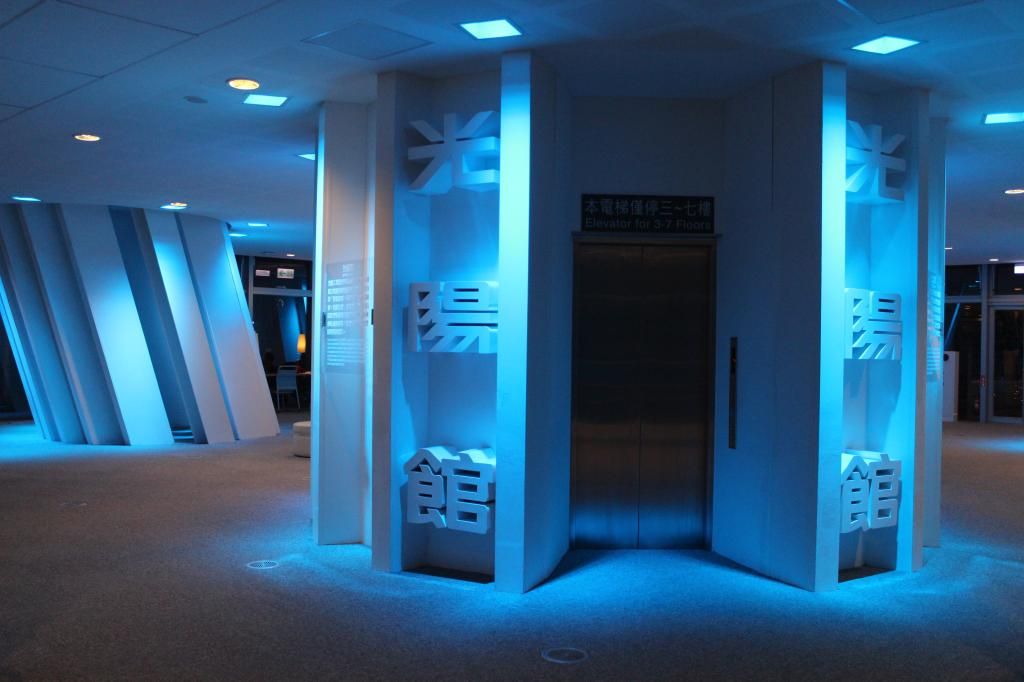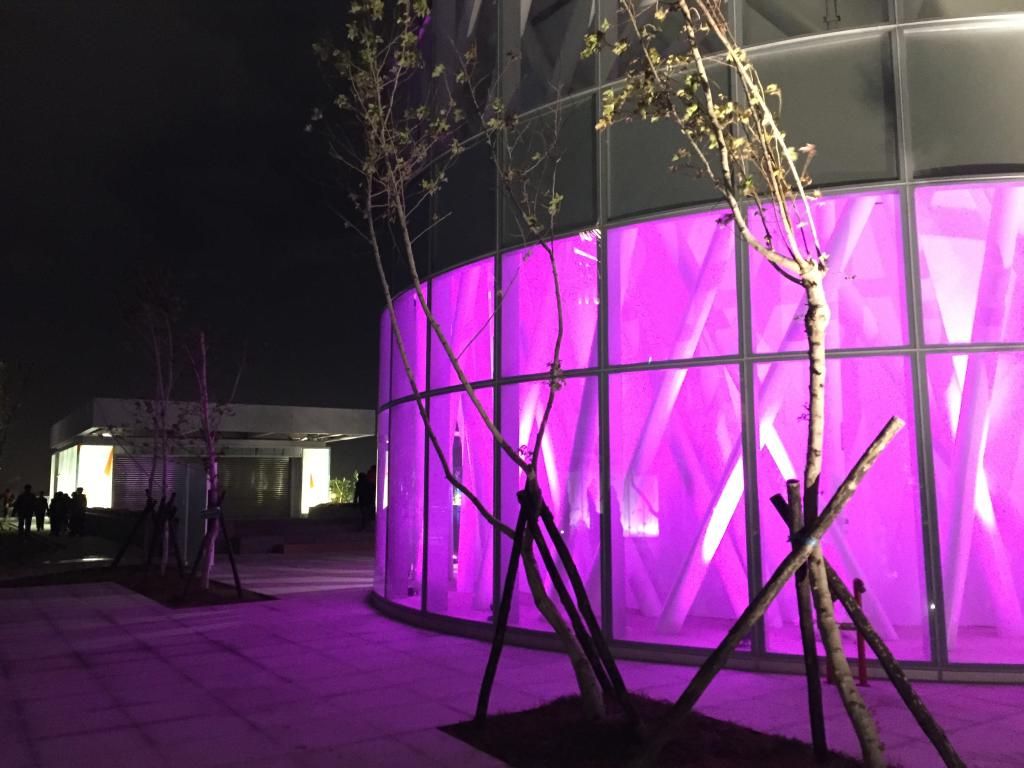 It also integrated a subtropical garden landscape into its architecture.
There is an area for plants at the centre of the building and a vast garden on the roof.
The 85 Sky Tower can be seen clearly from the rooftop!
The building emphasizes the relationship between people, books, and trees- a testament to an unprecedented public campaign for greater vision.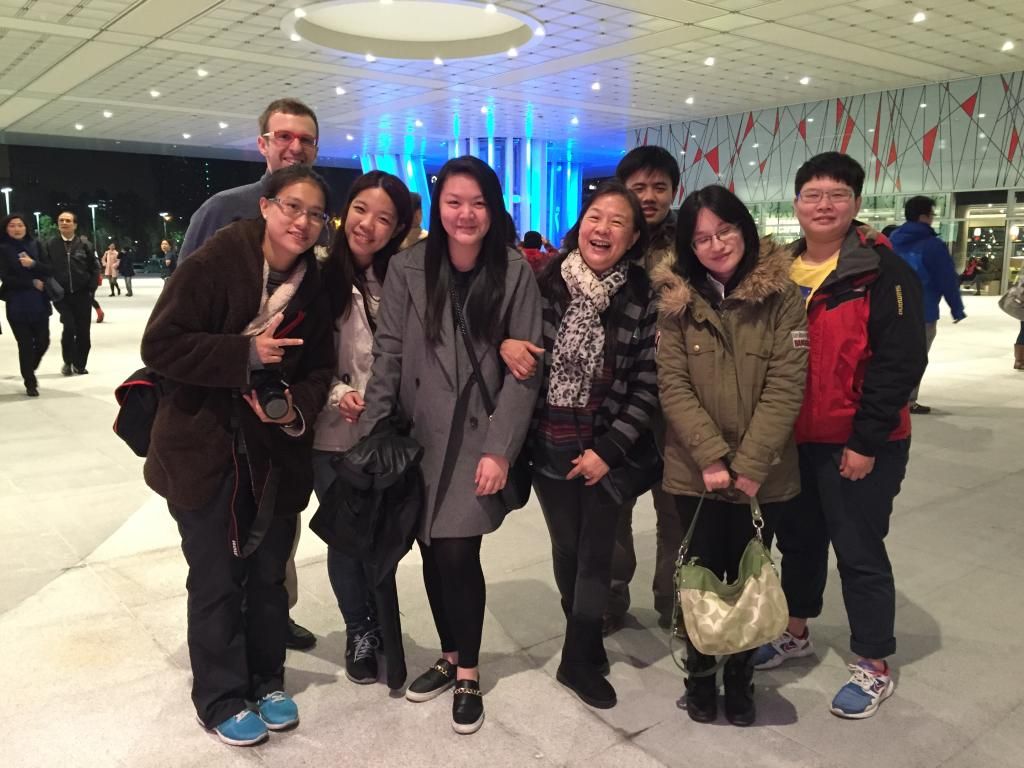 These are the awesome people I met in Kaohsiung. From strangers to friends~ they really made my trip so much memorable!
INFO:
KAOHSIUNG PUBLIC LIBRARY
Opening Hours:
Tuesdays to Sundays, 10:00-22:00 except for holidays
How to go:
Take the Kaohsiung MRT and get off at the Sanduo Shopping District Station. Take Exit #2 and you'll see a Starbucks on your right as you exit the station. Walk a few steps and turn right on Xinguang Road.
MILK TEA ADVENTURE
After the long tour in the library, I was already craving for milk tea...
The Kaohsiung locals said that this milk tea place just outside the library is a must try!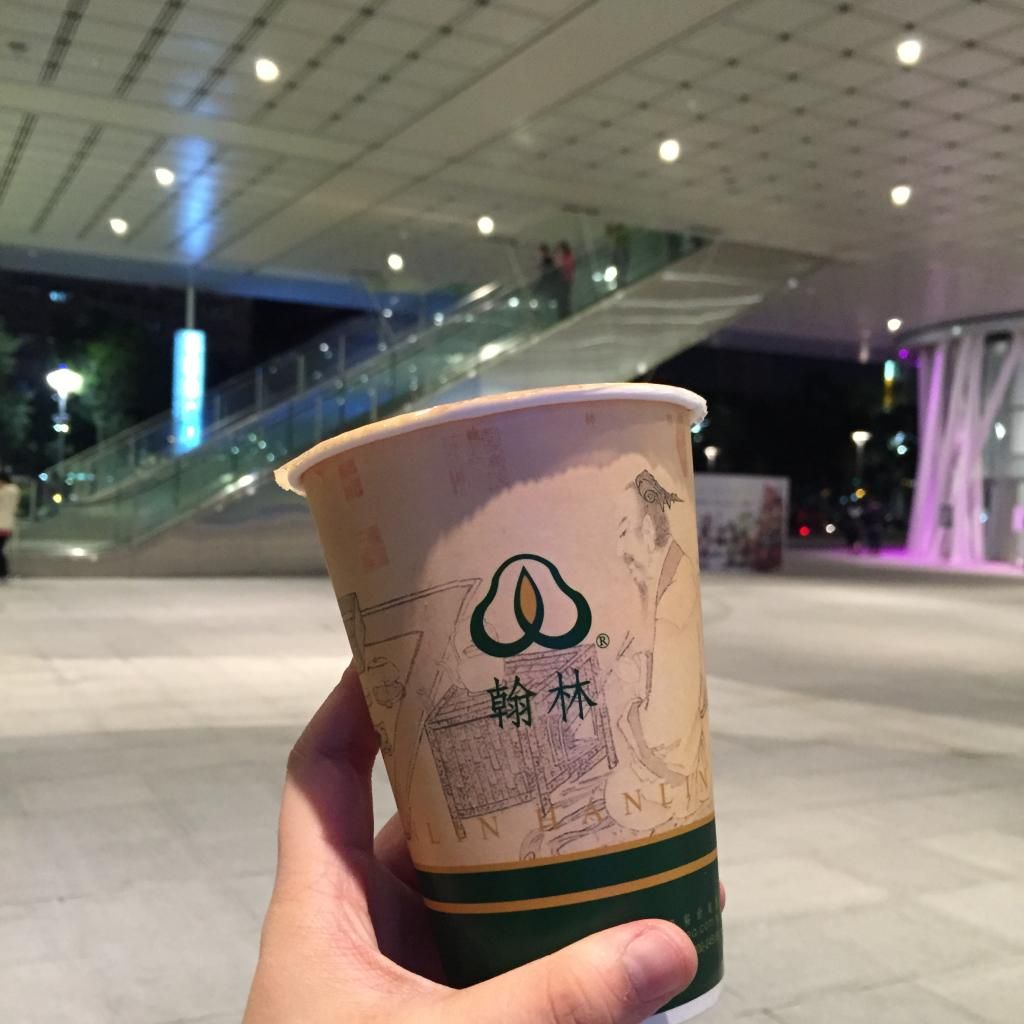 My happiness <3
Since I was going home in a few days, I told my newly found friends that I wanted to try out the best milk tea in Taiwan. The effect?...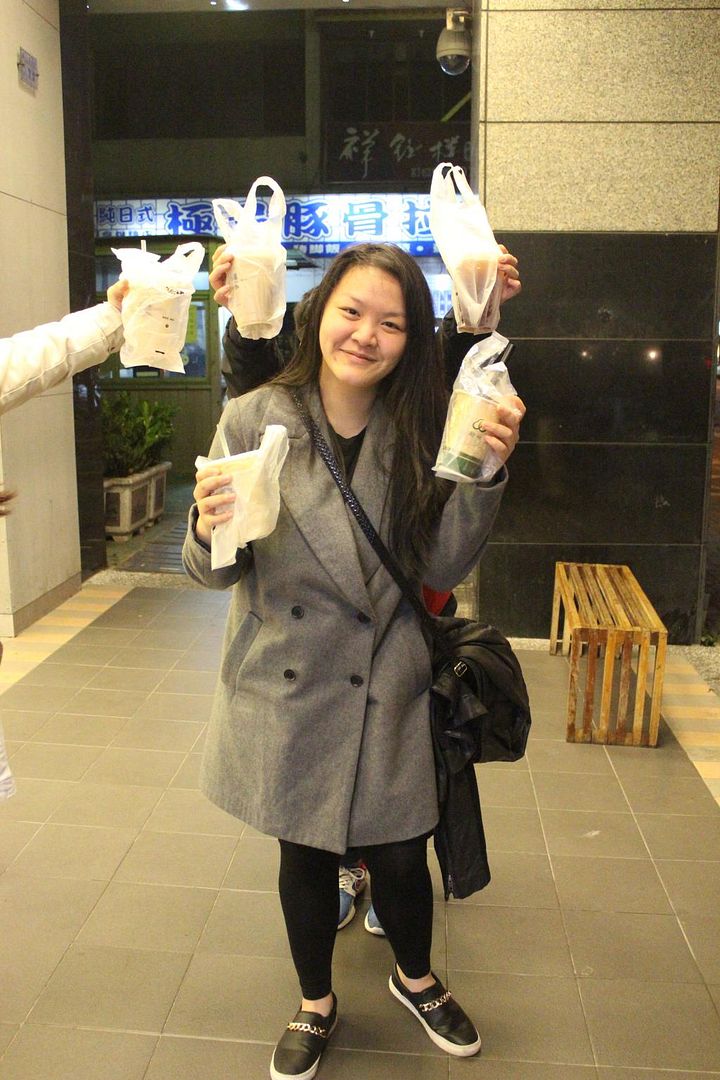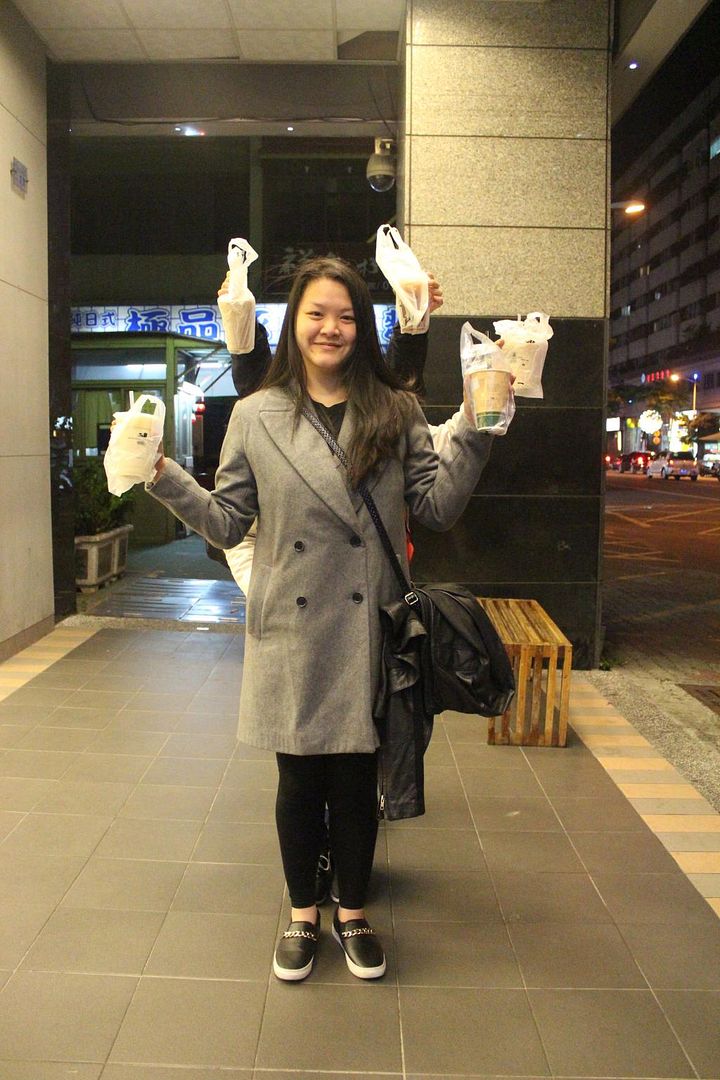 We scouted for more famous milk tea chains such as 50 cents for me to try them out!
MILK TEA QUEEN! HAHA
CHECK- IN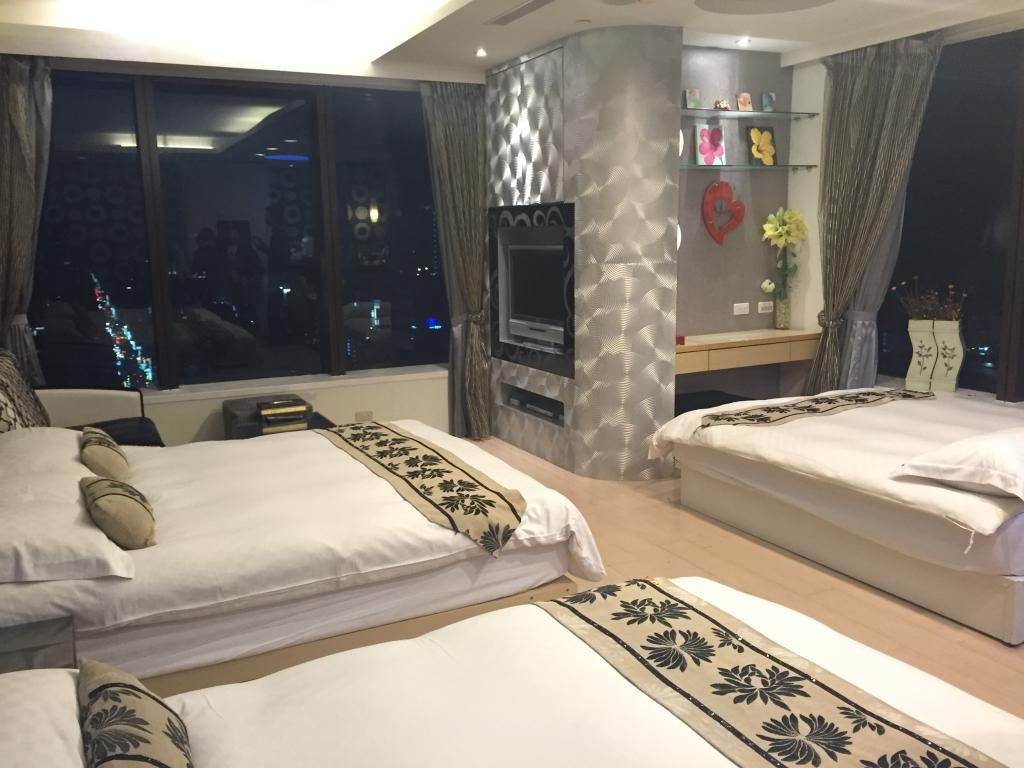 Stayed in one of the hotels in the city's highest building- Sky 85! Zzz
INFO:
85 海角
Website:
http://w
ww.5658.com.tw/85cape/Shows.aspx?kindid=34&k=1#top1
Such an eventful day! More stories tomorrow :)