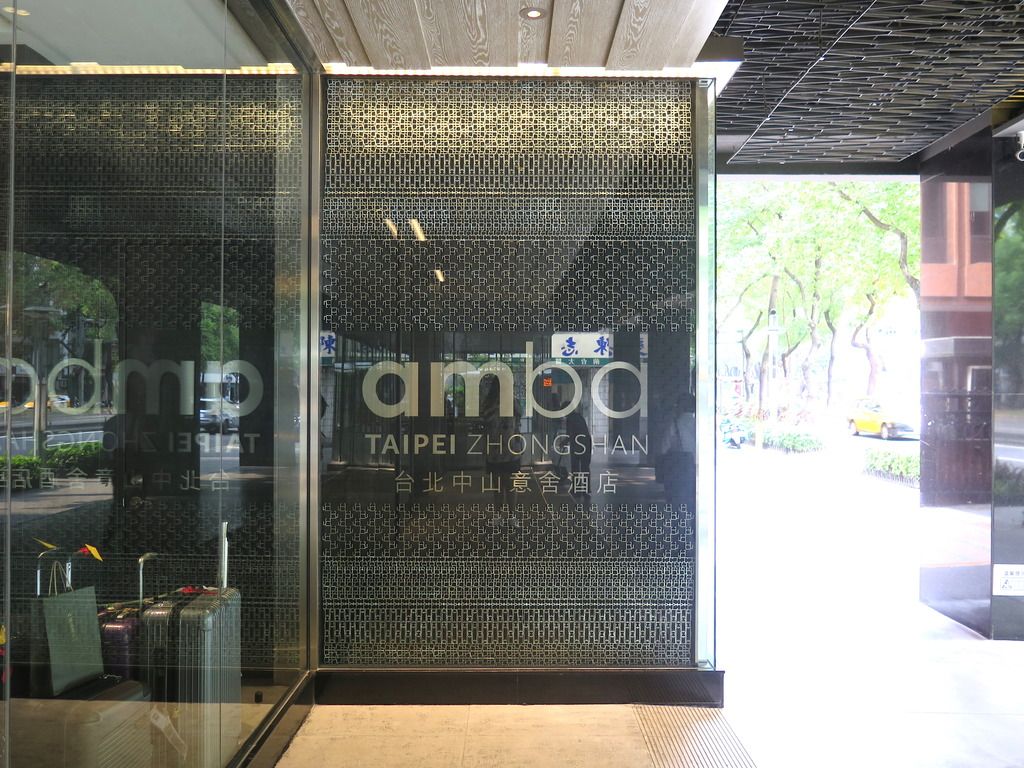 It's not difficult to spot this artsy building along the stretch of 中山 Zhong Shan road.
Even before stepping in, I already had this feeling that this place will deliver an exceptional hotel experience...
amba HOTEL is designed for the savvy urban travelers...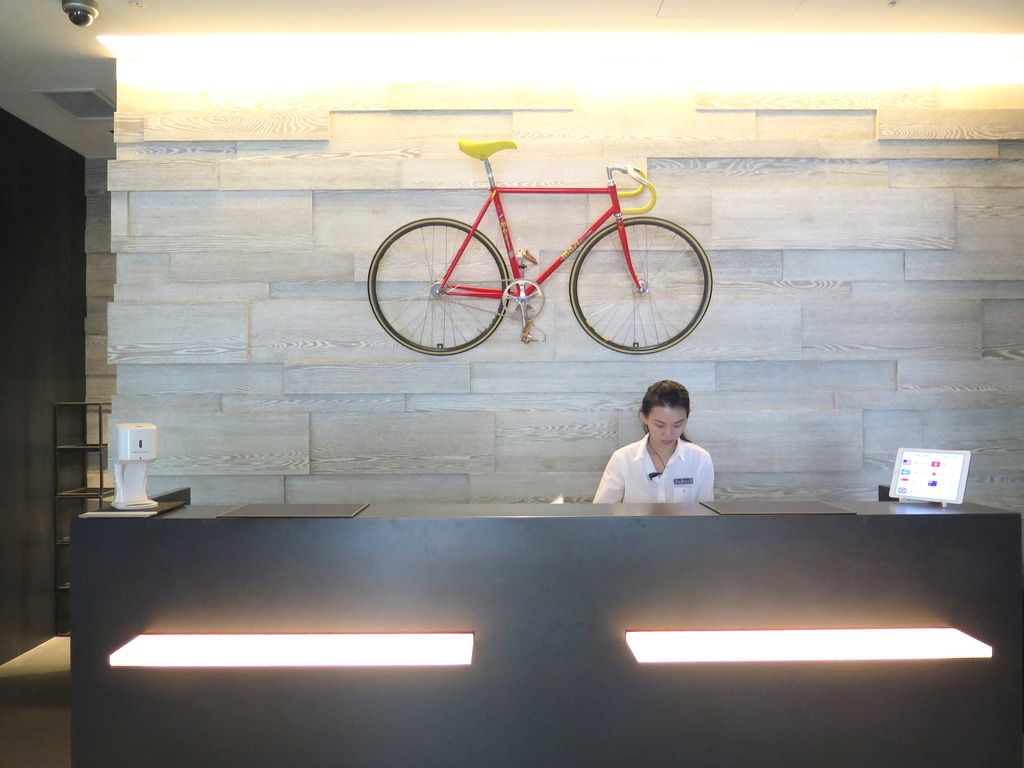 Upon entering, you'll be greeted by the hotel's energetic team.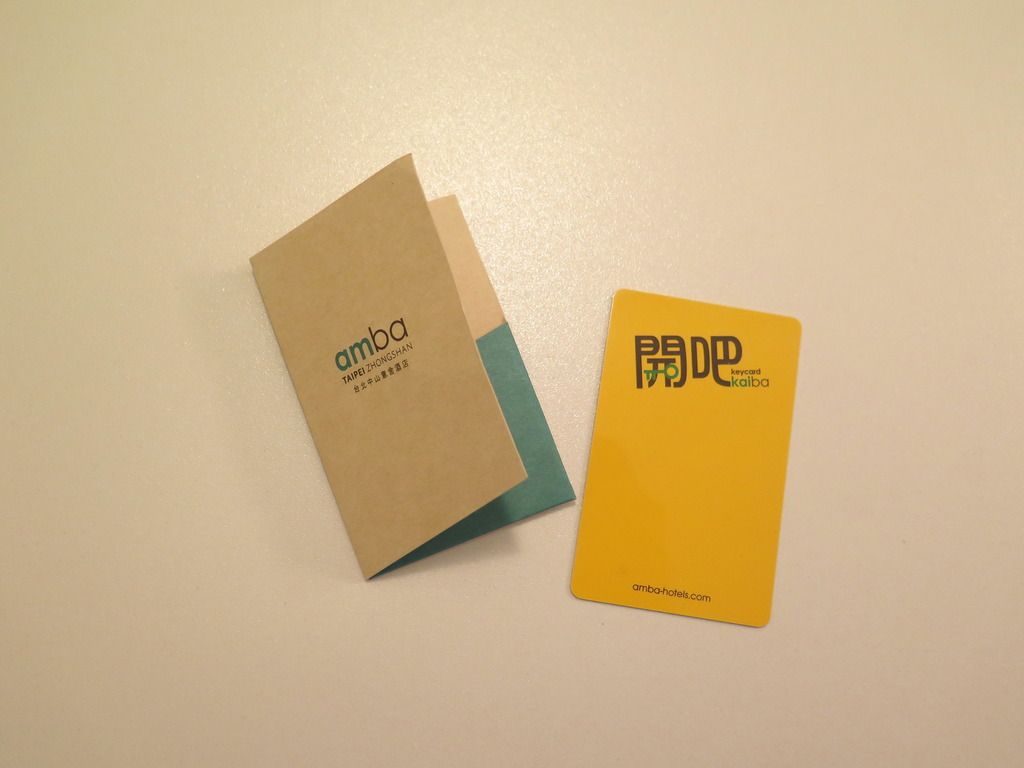 My room key! Let's go up and check out the building *wee*
Designed for travelers who appreciate creativity, amba HOTELS adds an element of fun to travel through its modern and playful design. One proof of this would be this game you'll spot just outside the elevator in one of the floors...
I'm sure you're familiar with the mechanics of this game we find in shopping malls and arcade enters. Usually, we insert coins into the machine and get bubble gums in return. amba HOTELS reinvented the rules and replaced the prize with "Bua Buei"... So cool!
Now, let's continue exploring the place...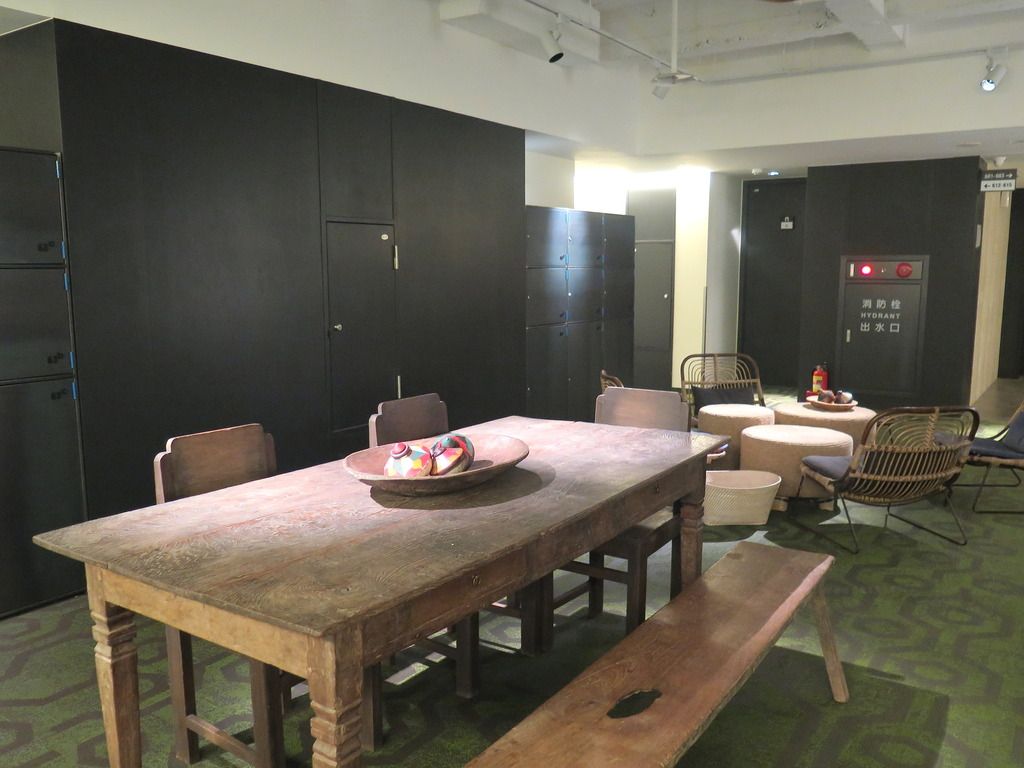 Each floor has these inviting social areas where guests can gather around and socialize.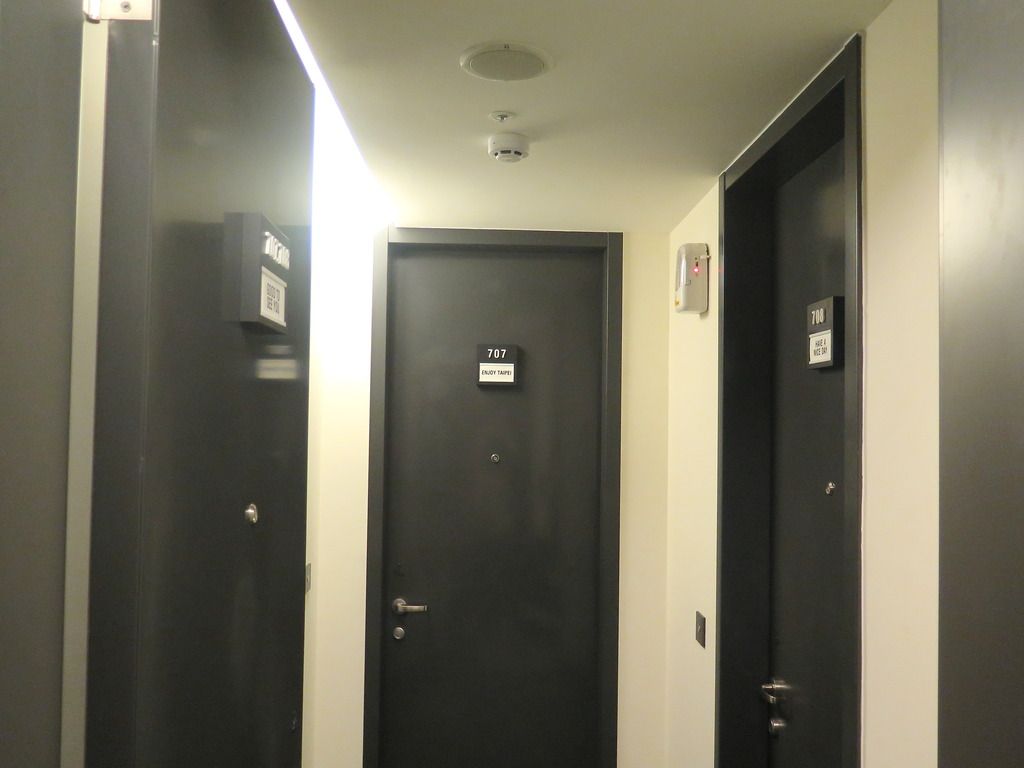 Room 707!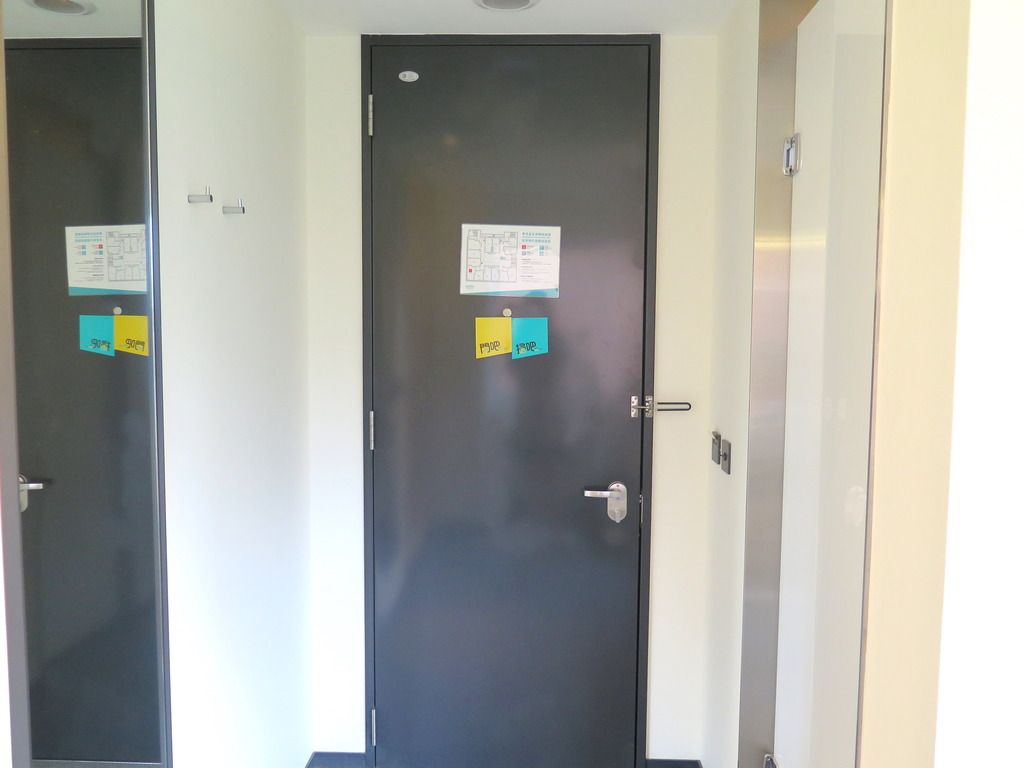 Excited to see how the room looks like?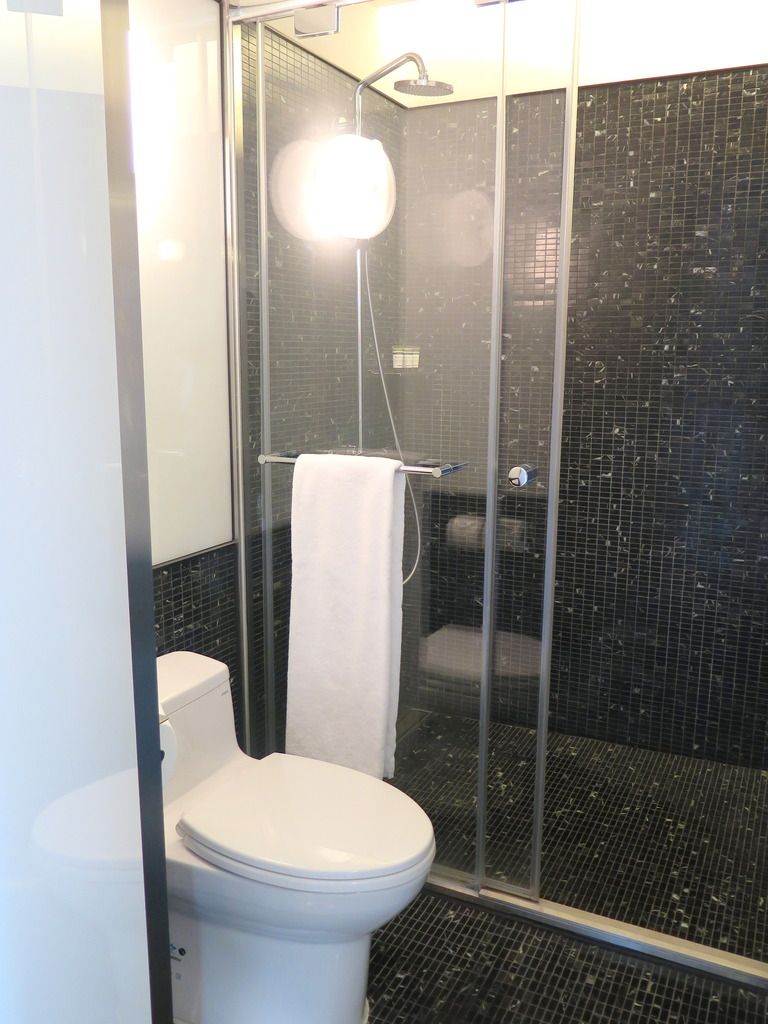 The restroom is to the right of the entrance...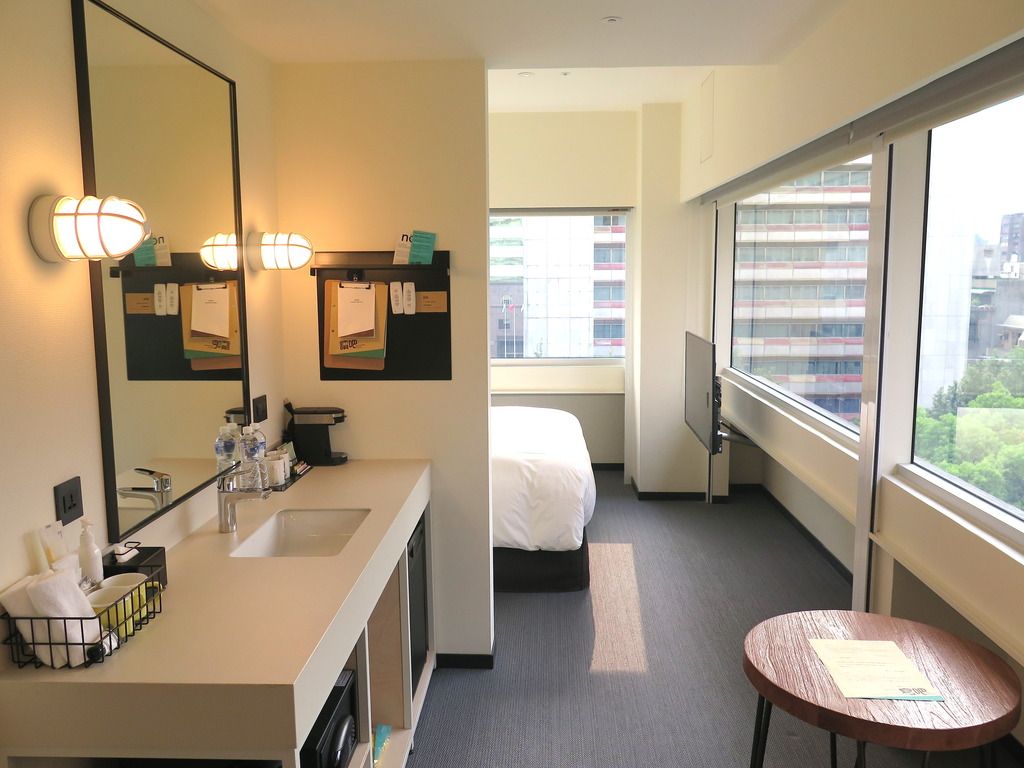 A sunny day in Taipei...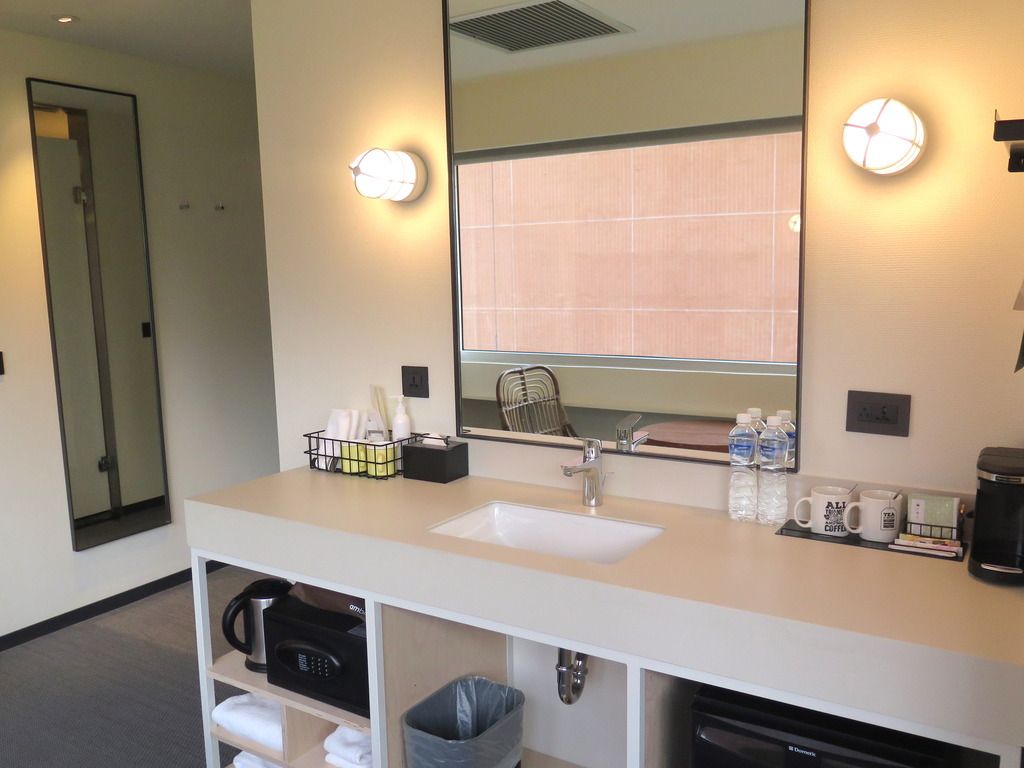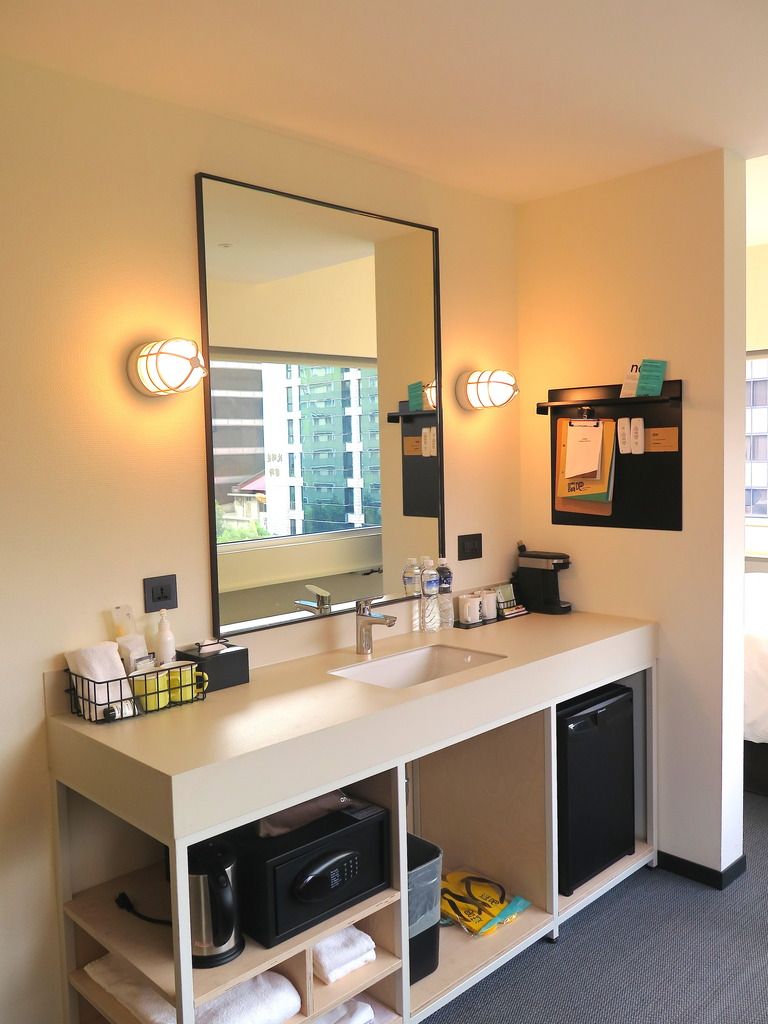 Really smart to include a separate wash room. 10 points for maximizing the space really well and another 10 for increasing efficiency at the same time!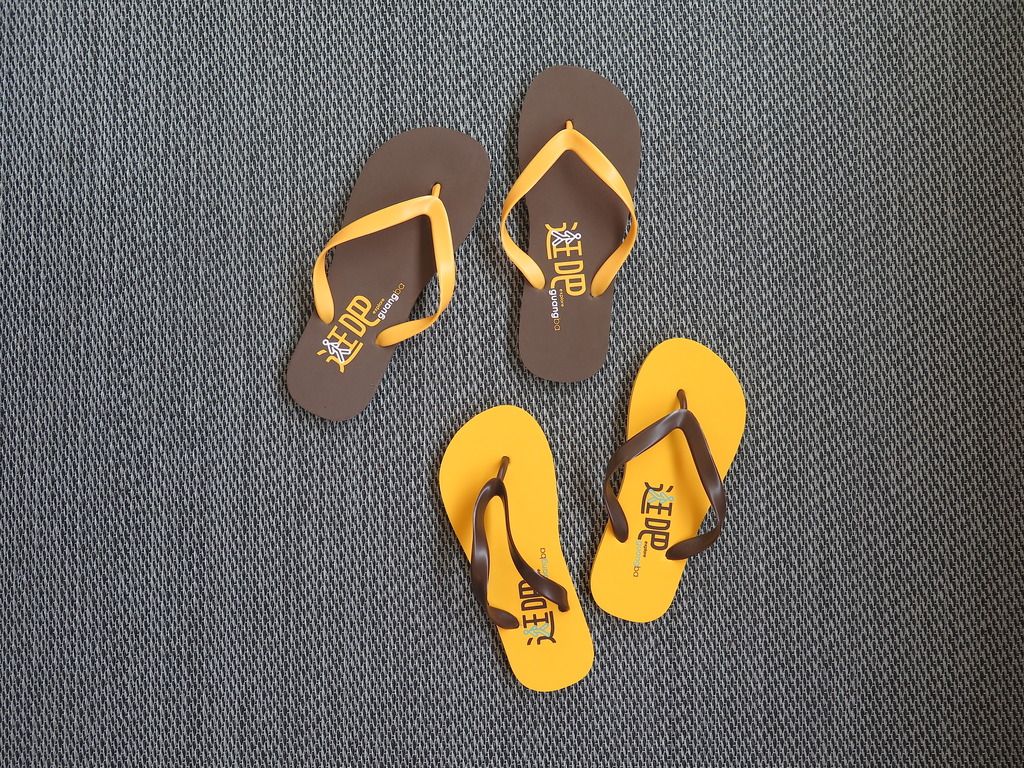 Promoting the advocacy of re-using, amba HOTEL ditched the disposable paper slippers and instead, is giving out these cute ones to their guests. Perfect souvenirs as they're 100% made in Taiwan!
My mandatory hotel room shot :)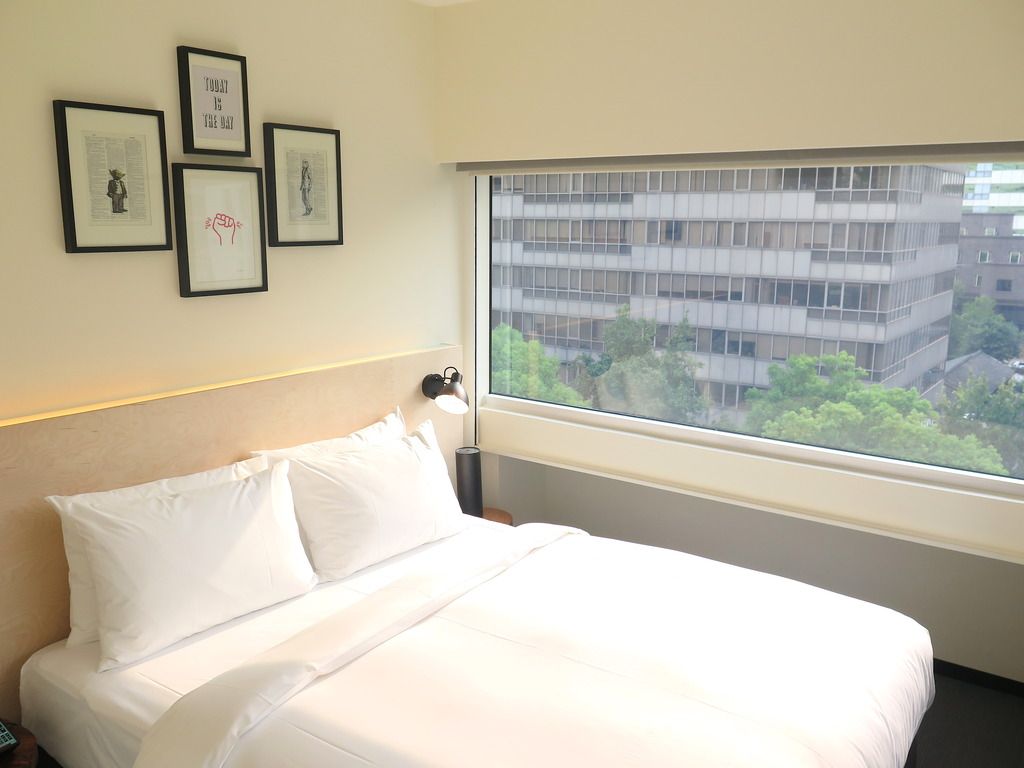 Bed area overlooking Zhong Shan road!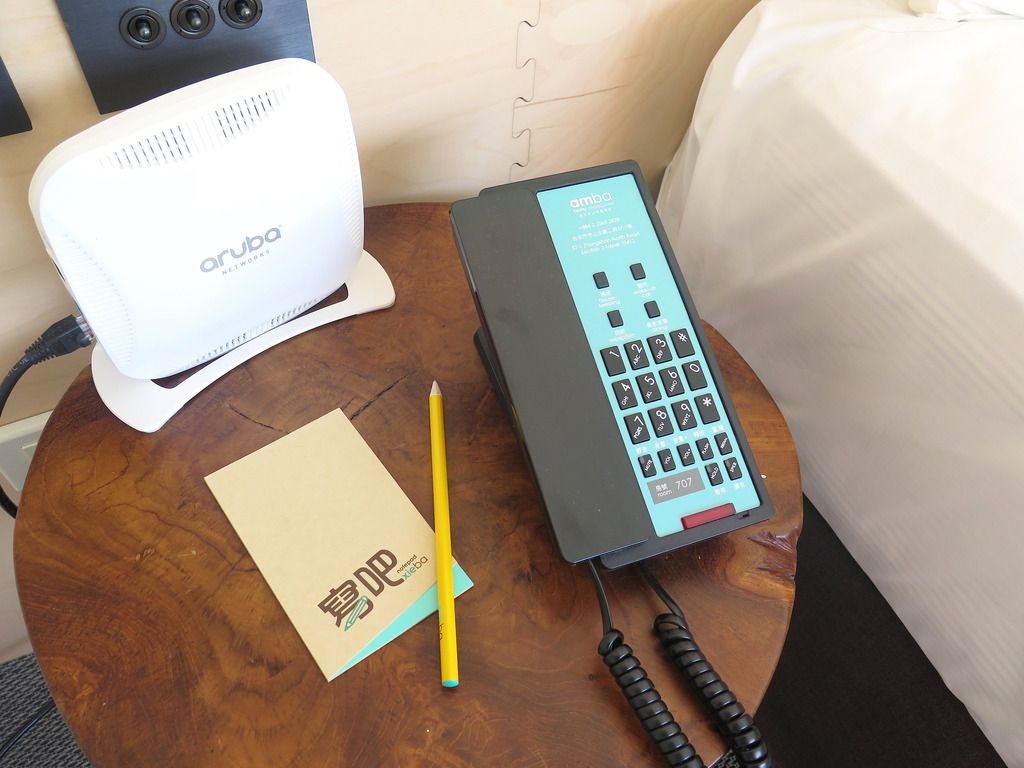 Bed side table details..
Panoramic view of the room :)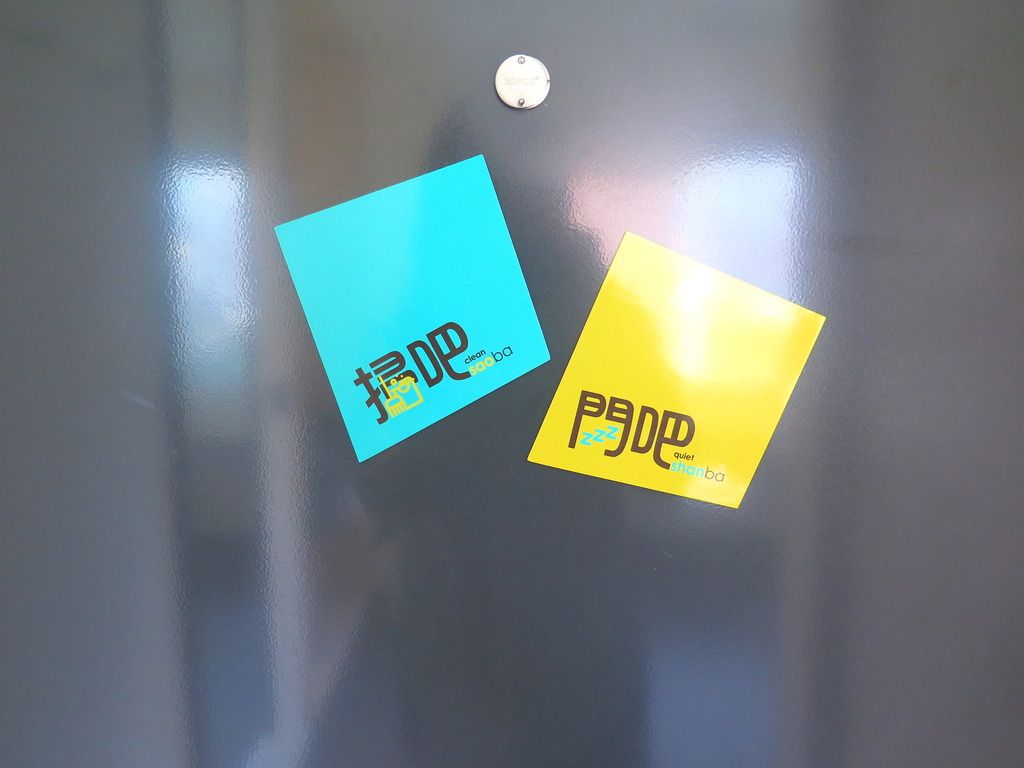 And before I left the room, I took a closer look at the back door and realized... Ohmmmmy! These are magnet strips!!!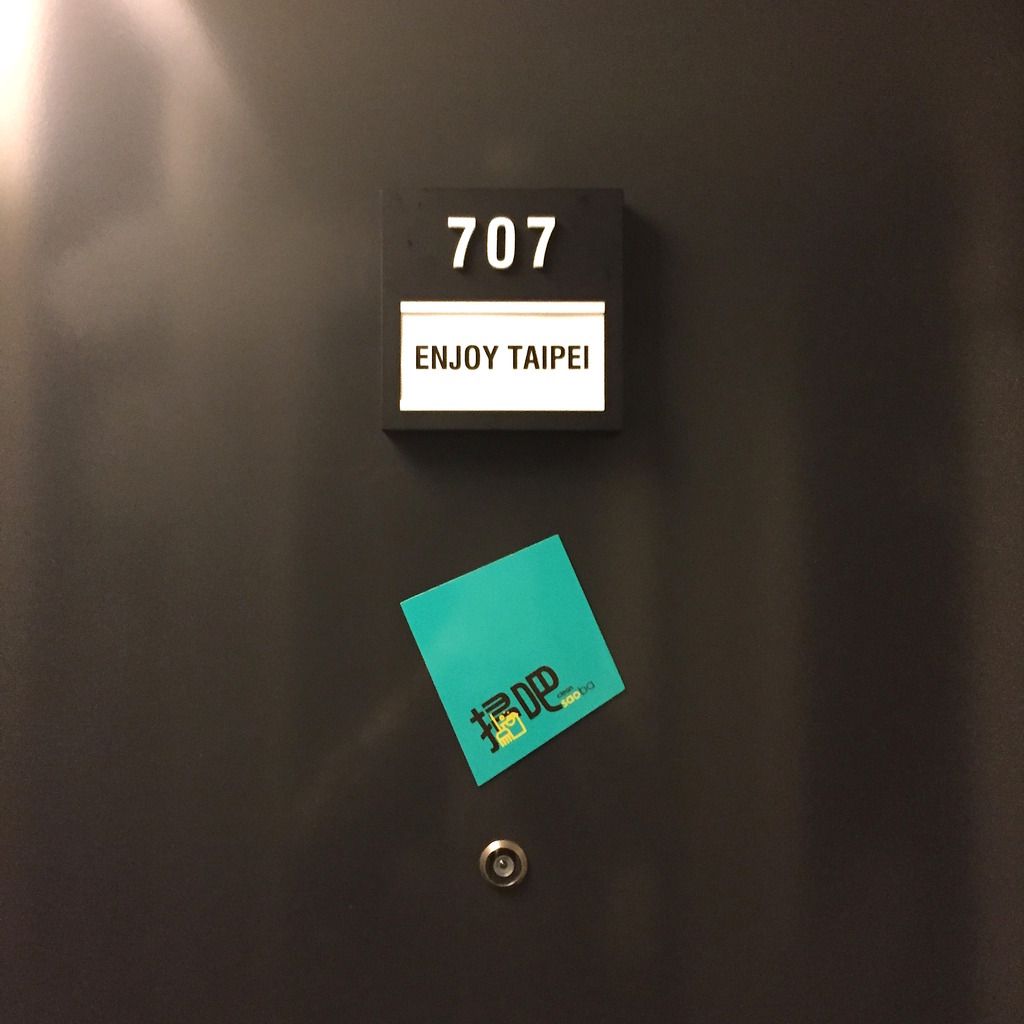 Super cool way to put those "Do Not Disturb" and "House Keeping" signs up! No more wasting of papers!!!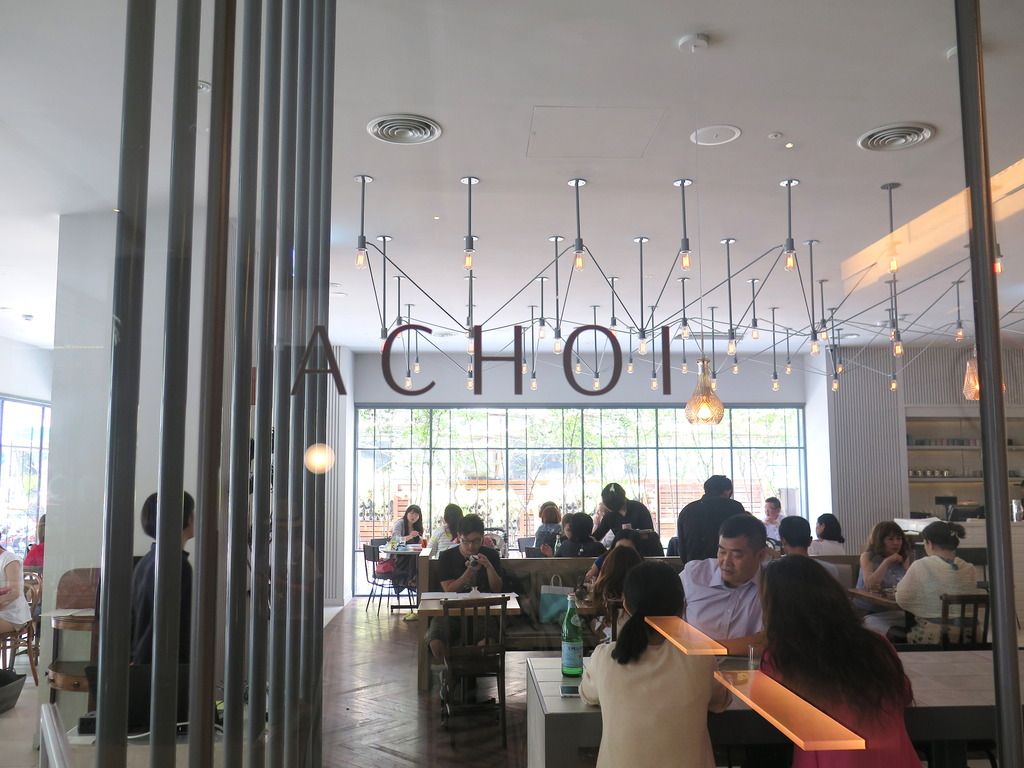 After settling in, it's time to grab some food... *nom nom*
Located at the ground floor, ACHOI offers a sophisticated yet relaxed dining experience designed for sharing good food with great company.
Here, you get to enjoy a selection of modern tapas from the seasonally inspired menu or find a spot at the communal wine bar and sample an extensive collection of boutique and organic wines, all available by the glass.
Cute family enjoying their meal :)
When traveling alone, you'll really appreciate enjoying the atmosphere and observing the surroundings more!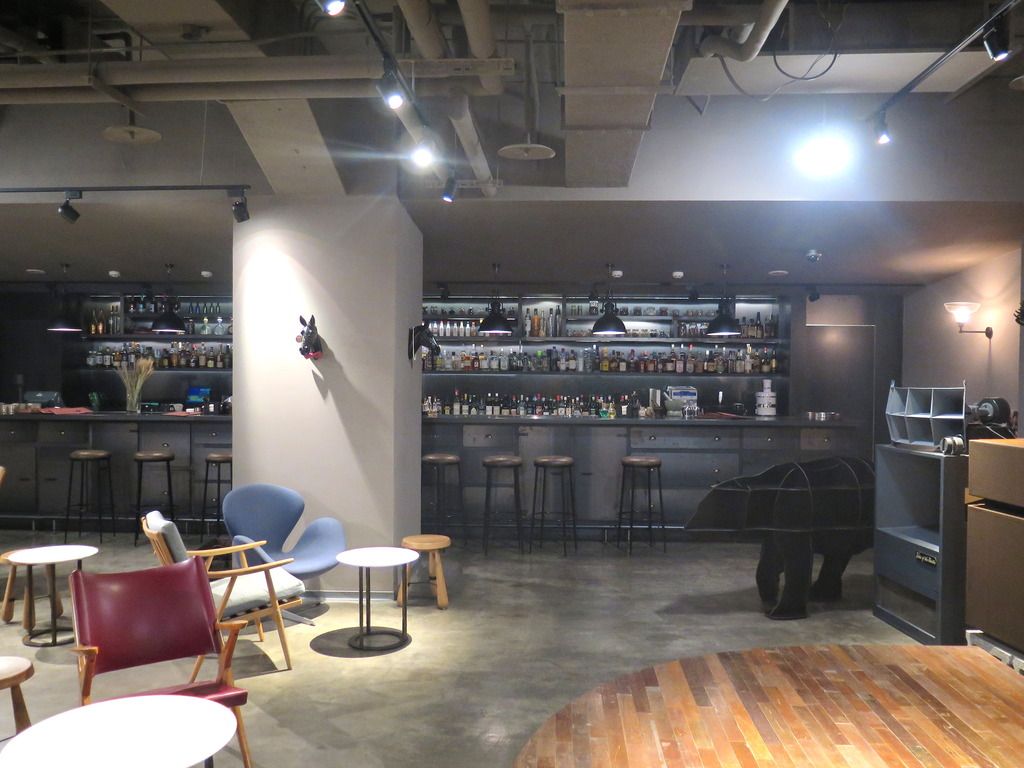 I really love surprise gems!
A hidden bar located beneath ACHOI, MUD features cozy vintage decor, live music, and amazing craft cocktails with a Taiwan twist- definitely the ideal spot to mix, mingle, enjoy the night away...
After breakfast, I joined the private tour around the neighbourhood the hotel has been offering...
Located in the commercial and shopping district of central Taipei, the new amba HOTEL is a convenient base for exploring the culturally rich Zhongshan neighbourhood and fun Taipei. Just a five-minute walk to Taipei Metro Zhongshan station, the hotel is definitely in an ideal location for convenient touring around the city.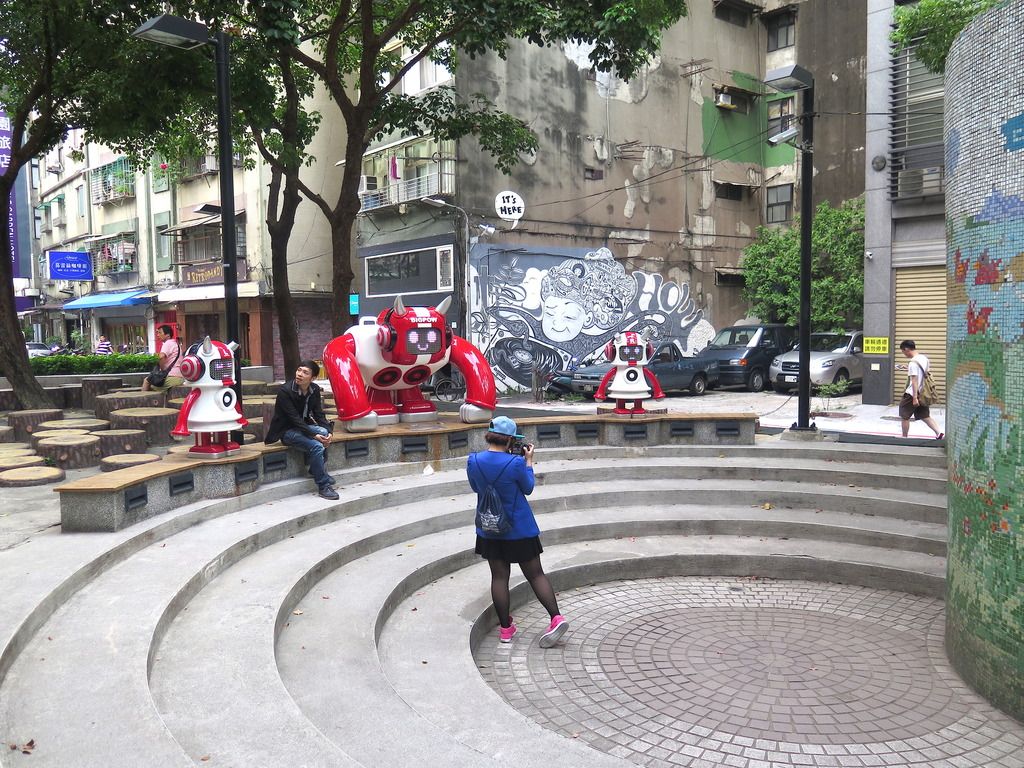 This was the last stop of our tour- a park full of art installations.
This area designed by Akibo Lee outside 中山站 (Zhongshan MRT Station) is the bomb! These robots aren't just statues... They are speakers! As in you can connect your phones to them through bluetooth and they'll play your songs. Stereo Robot BIGPOW and his backup singers TWINPOWs have been part of many memorable events such as surprise birthday parties and wedding proposals! They're such cutiepies! Stayed here for 30 minutes for a music-filled afternoon with strangers turned friends :)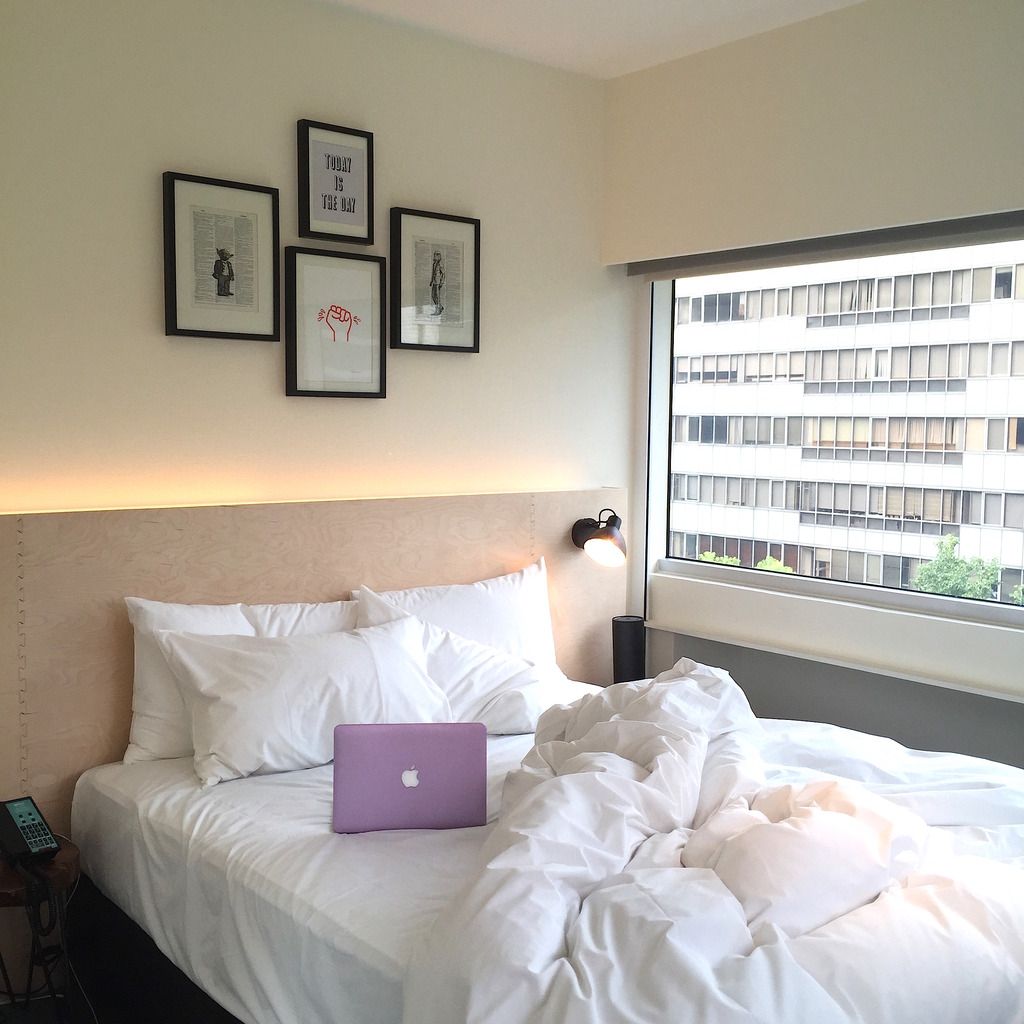 After the tour, I went back to my room and technically stayed in for the rest of the day...
I know, I know... who does a staycation when in another country, right? Well, I just did and didn't regret it is 'cause it was soo comfy!
Goodnight! zzz
------------------------------------------------------------
57-1 Zhongshan North Road Section 2,
------------------------------------------------------------
Smart Room | TWD 2,700
Medium Room | TWD 2,900
Corner Room | TWD 3,100
Large Room | TWD 3,400
Balcony Room | TWD 3,500
* The above rates are valid until December 30, 2015, subject to availability.
* The above rates are subject to 15.5% service charge and tax.
------------------------------------------------------------