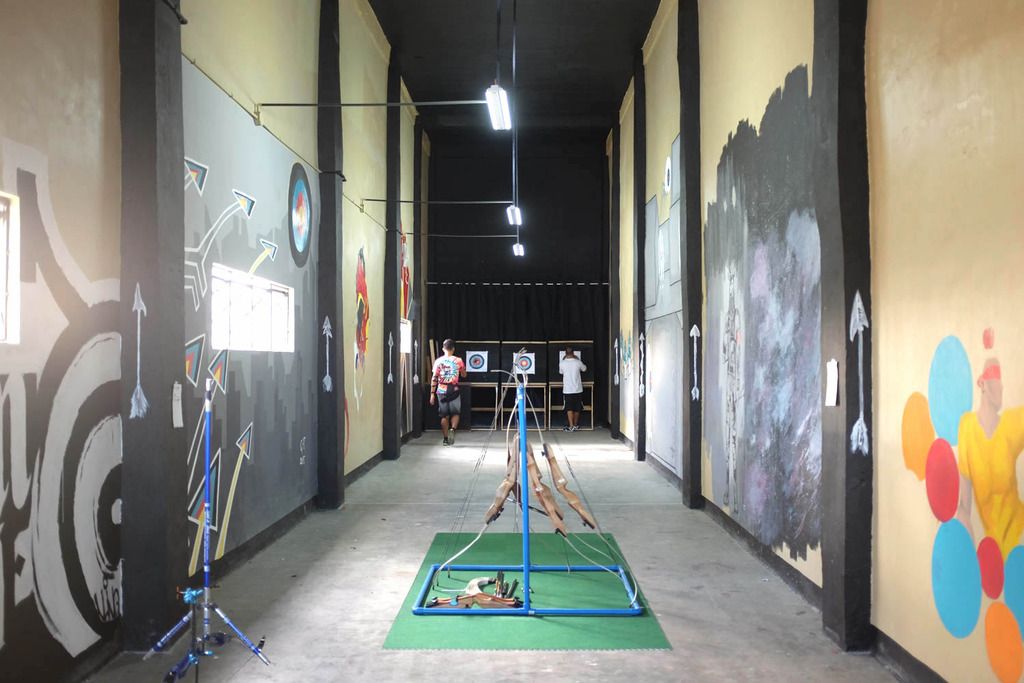 It's Summer time!
Believe me, the best way to maximize this season is to try out different extra- curricular activities out there (instead of bumming around).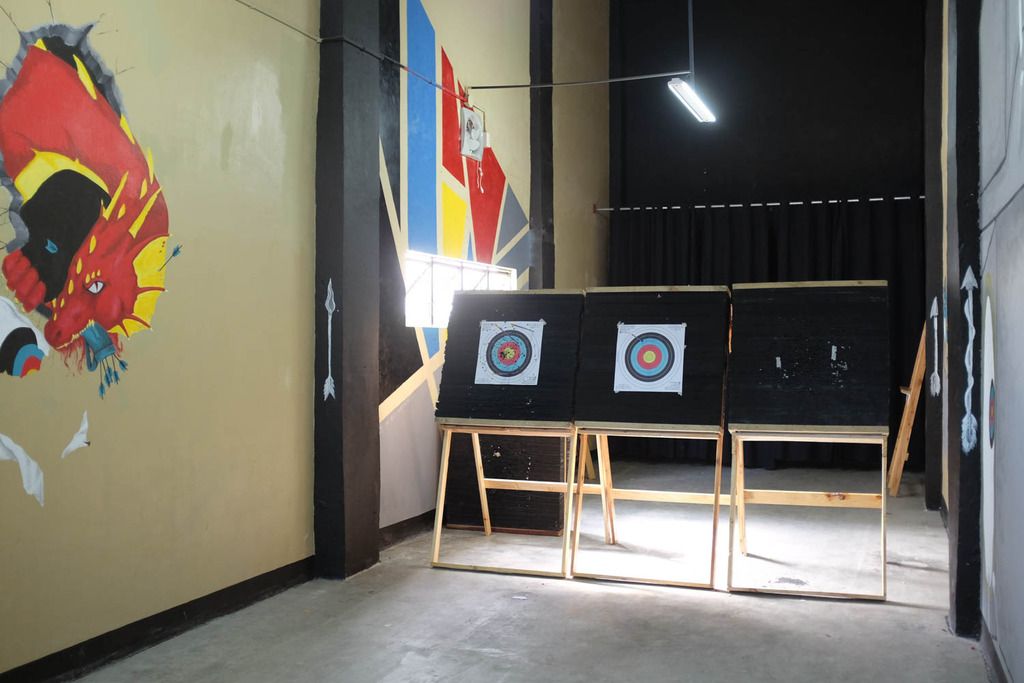 If you're looking for something really interesting, fun, and unique to do, I got to say, you need to try shooting at The Archery Academy in Greenhills.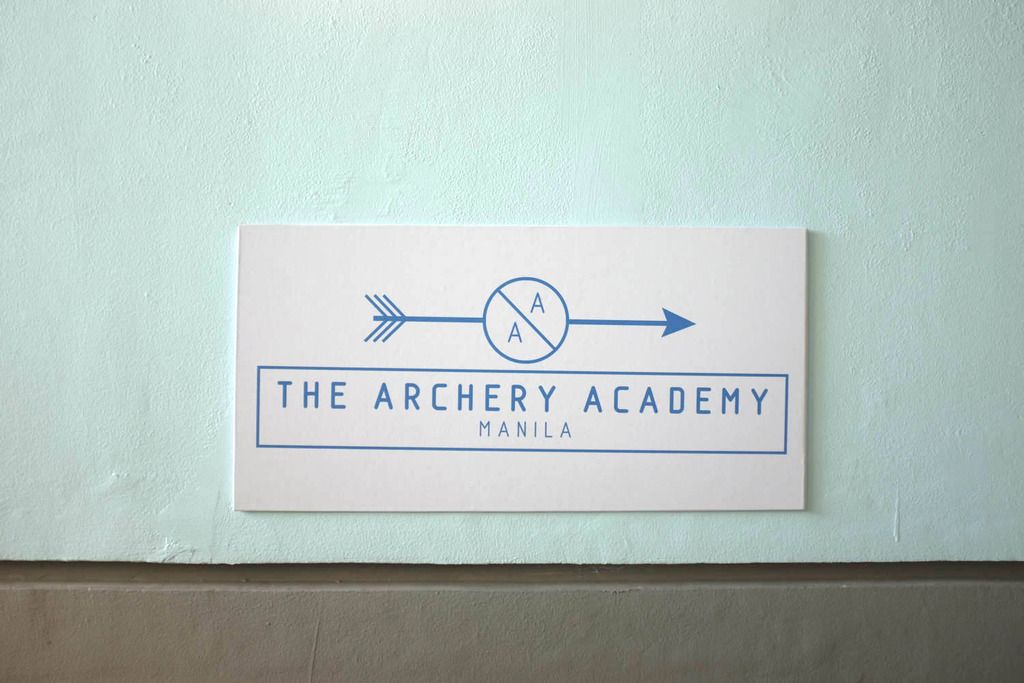 When I was invited to have a trial session, I really had no high expectations. I have some friends who play archery and they would tell me about the sports all the time but I never really got interested with it until...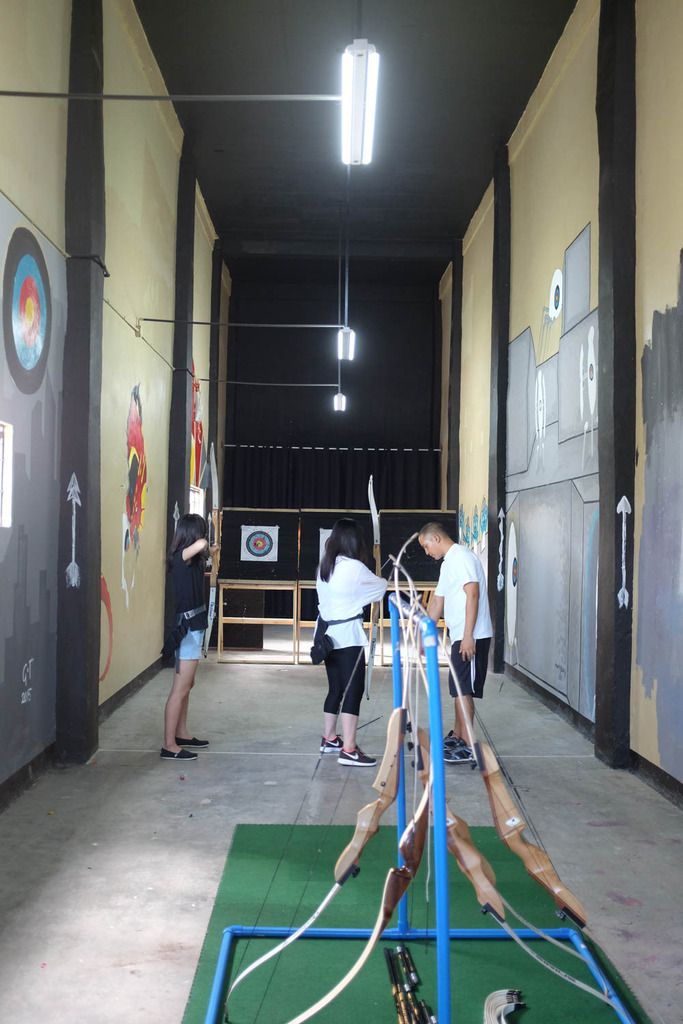 I tried it first hand.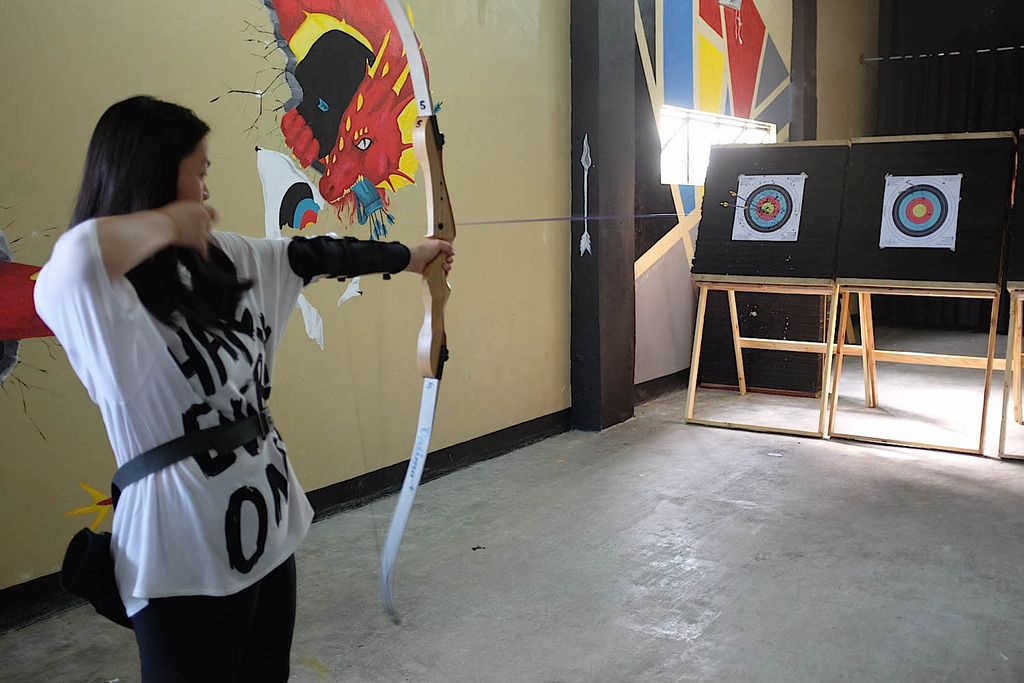 IT WAS SO ADDICTING!!!
Yay! My arrow in action was captured haha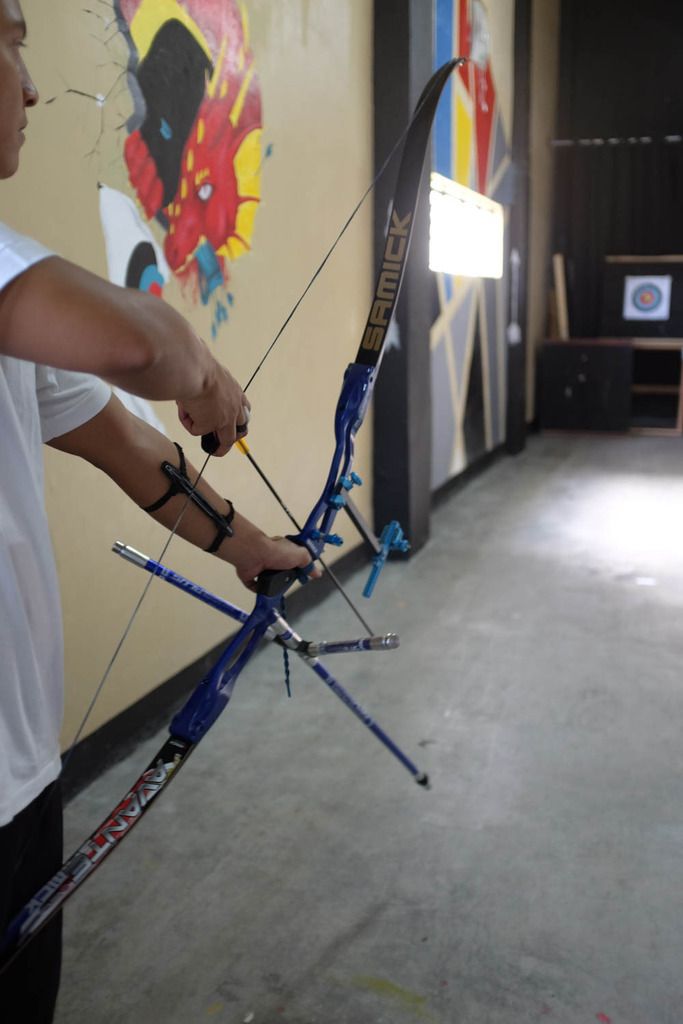 Because it was my first time to try out the sports, Coach Gio Endaya patiently gave me an orientation about all the necessary information and instructions I needed to know and take note of.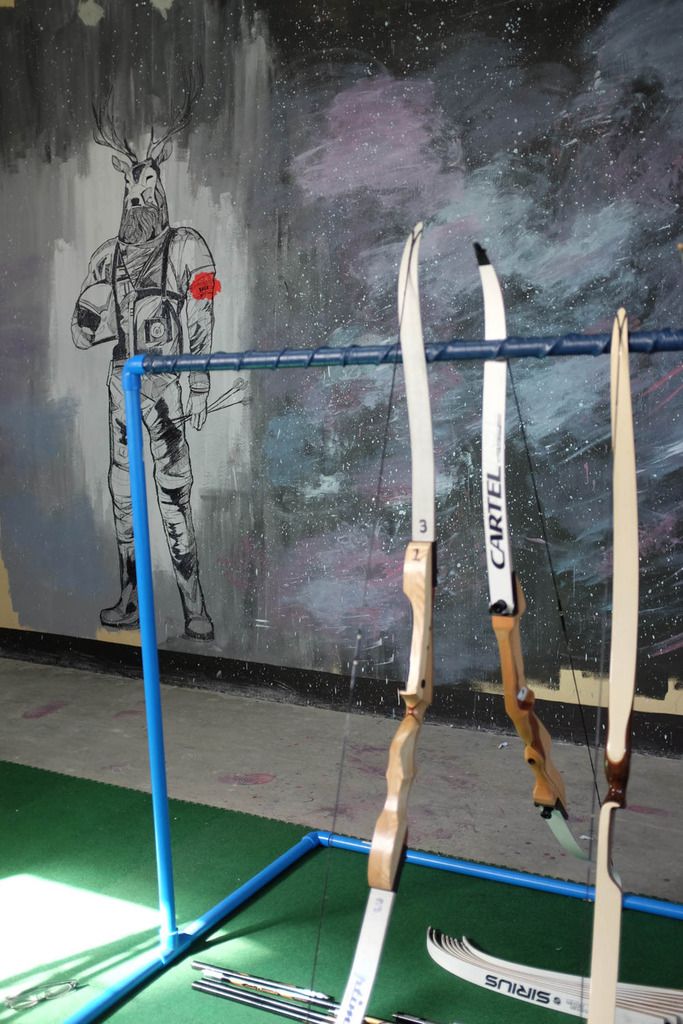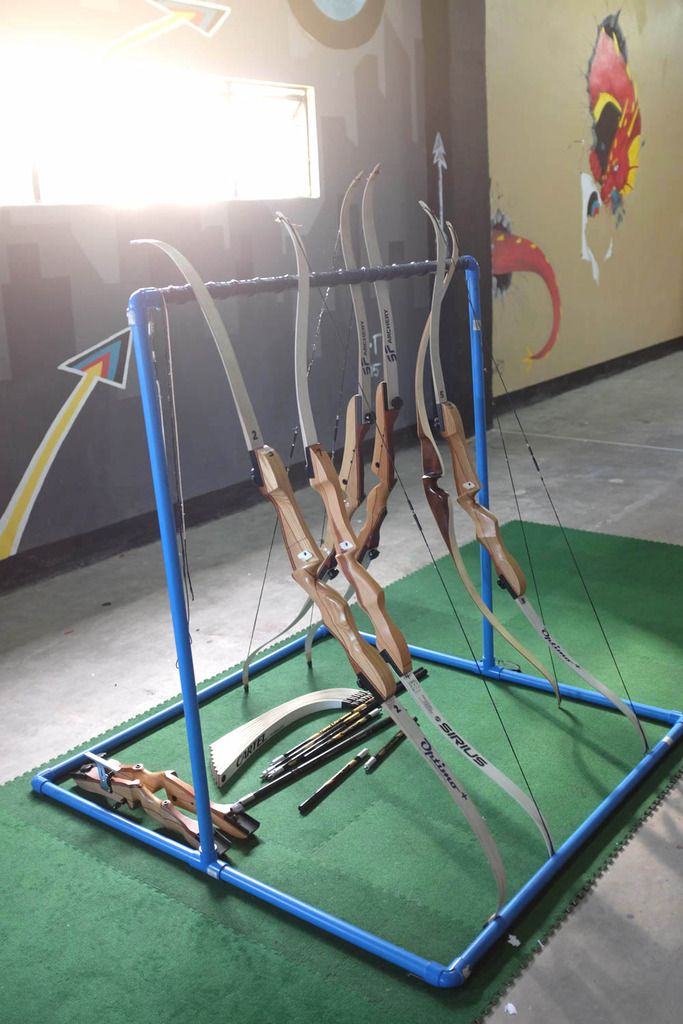 It was really challenging at first but after several trials (and errors), I eventually got the hang of it.
Trivia: Aside from Coach Gio, there are 2 more partners who make up the team behind The Archery Academy- Rica Tai and Rachelle Sison.
Super small world ~I met Rica when I joined the student council in my college back when I was a freshie kid and fun fun fact, (Ma'am) Rachelle Sison WAS MY PROF. She's really young but really successful. She was my teacher for feasibility class (our college's version of thesis class) last semester and she inspired us to pursue entrepreneurship- definitely one of my favorite subjects in my whole college life in UP Diliman.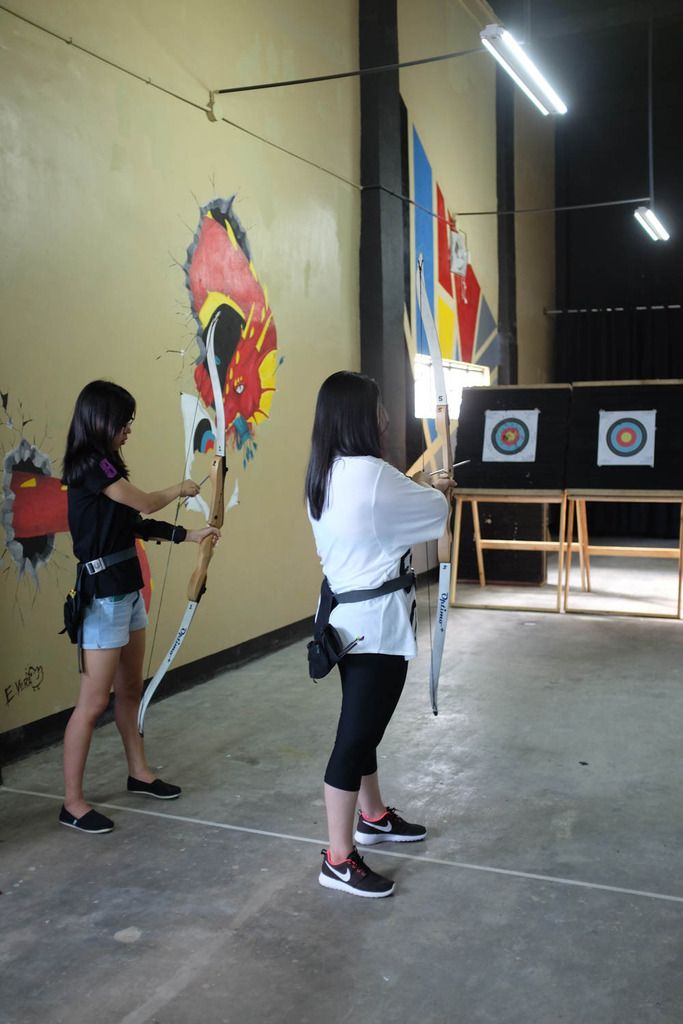 To make the experience more memorable, I invited my London-based best friend Alyanna,
who's on a vacation in the country to play with me (she's so athletic haha)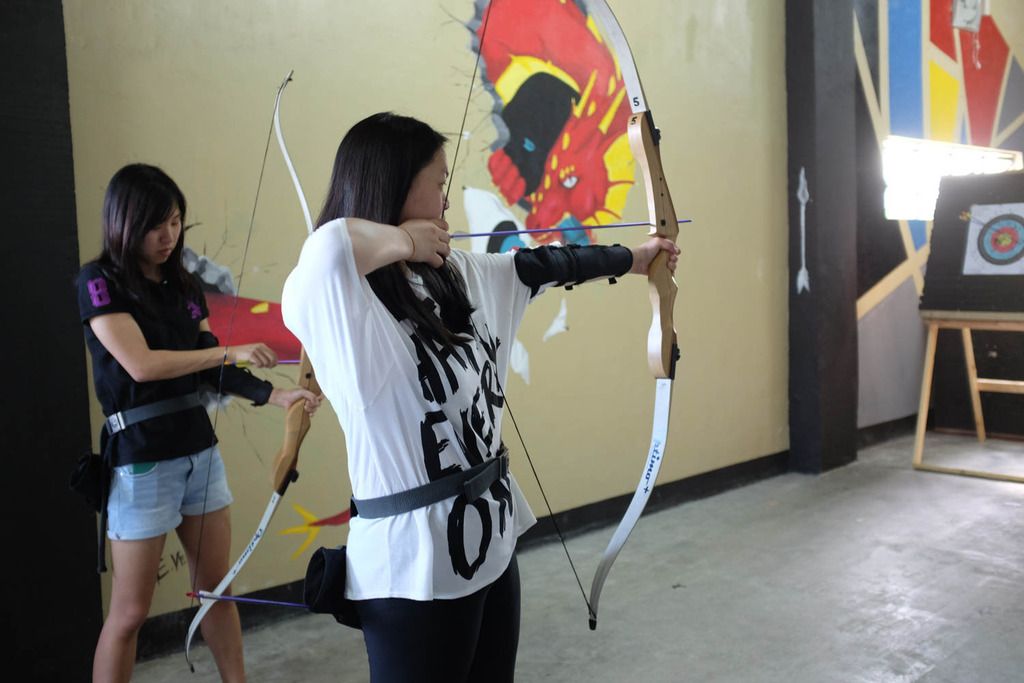 Once I started shooting properly, I couldn't stop playing... ahhhh :))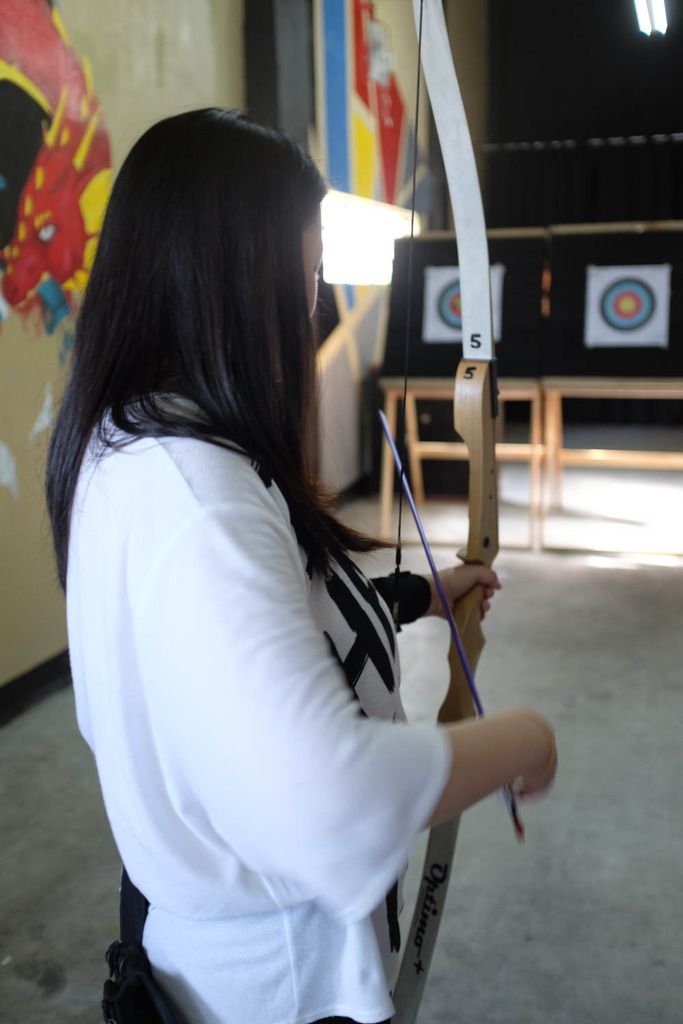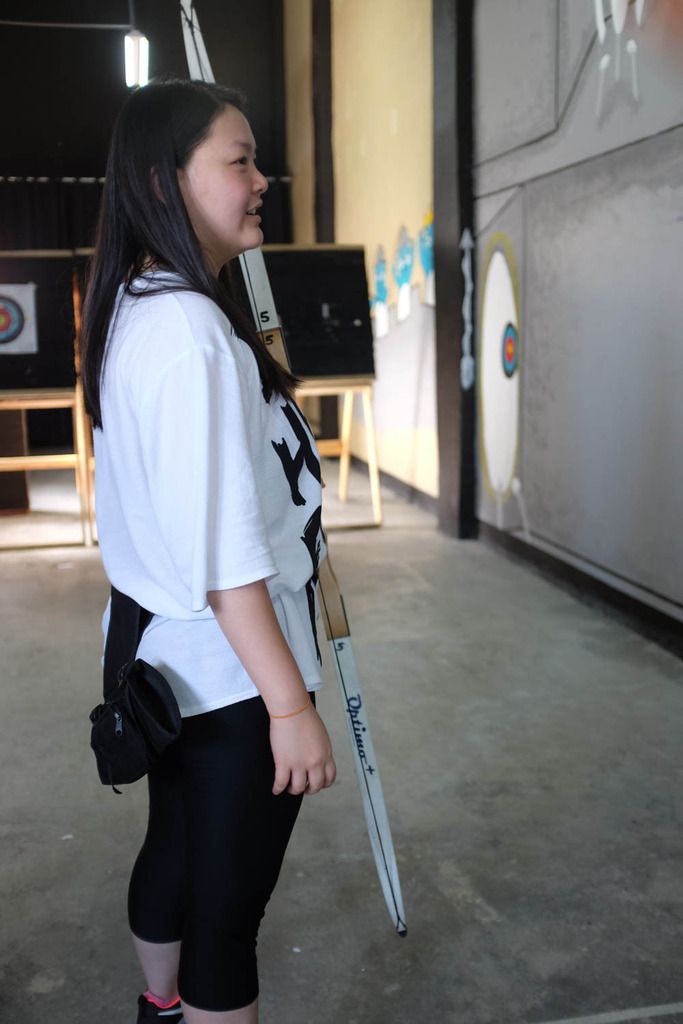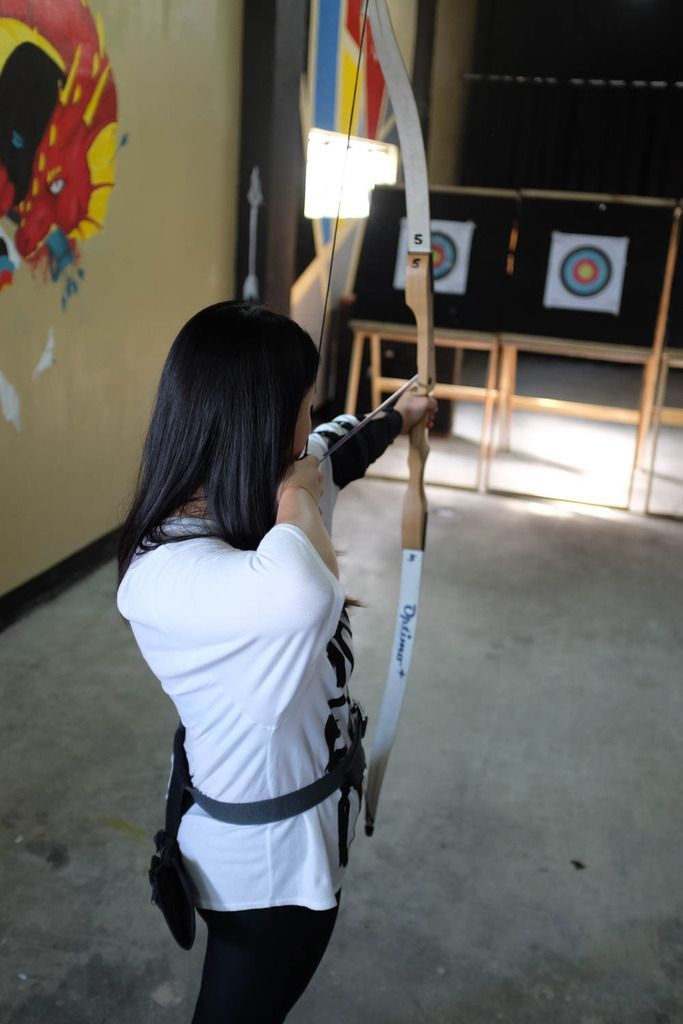 Why did I try this sports just now... *regrets*
Well, it's not yet too late, isn't it?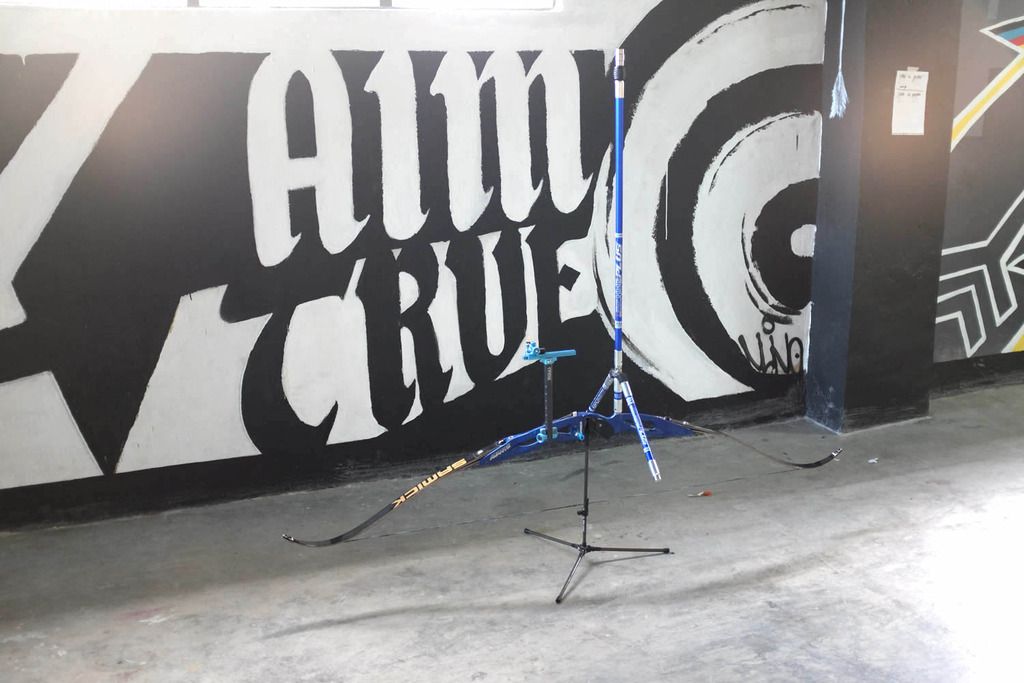 What's more amazing about The Archery Academy is that they make the whole experience more fun and memorable
by painting the whole place with interesting mural art!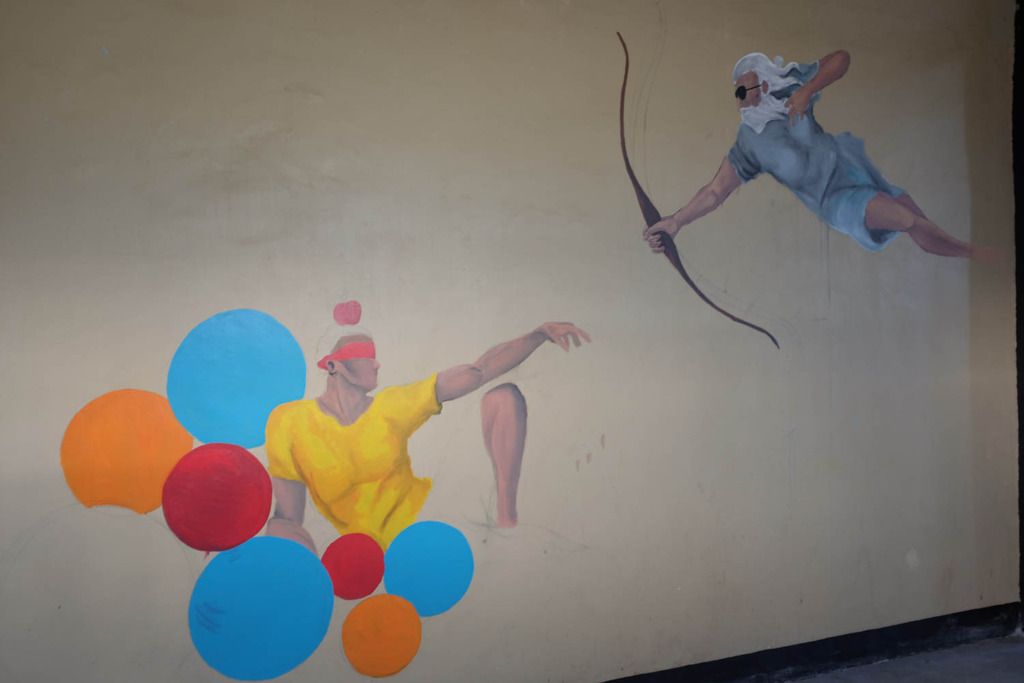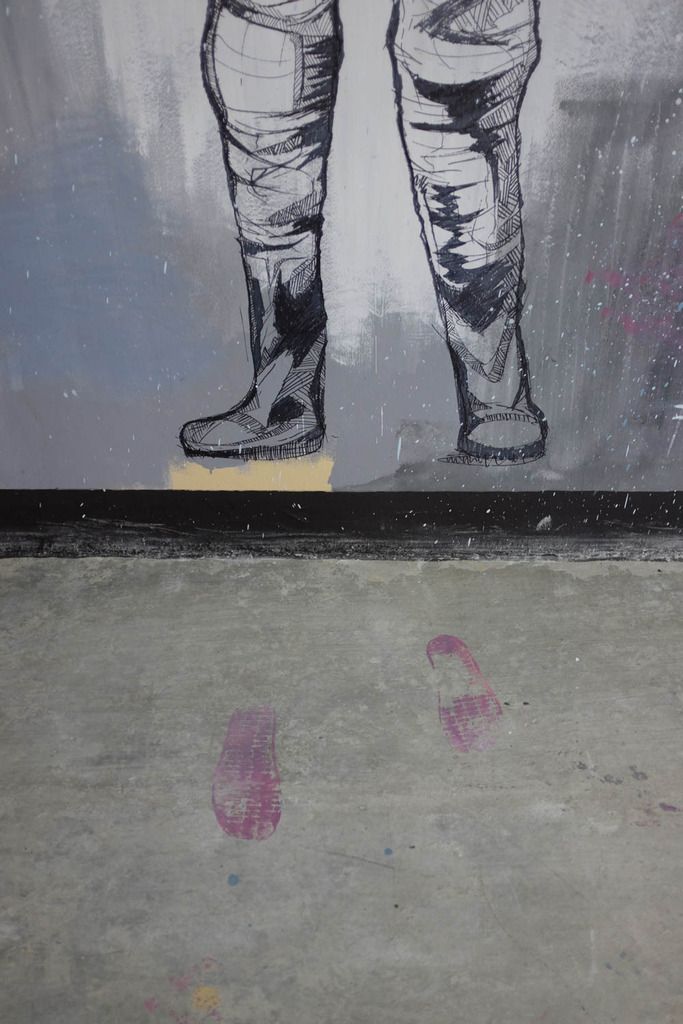 YOU DEFINITELY SHOULD TRY THIS OUT :)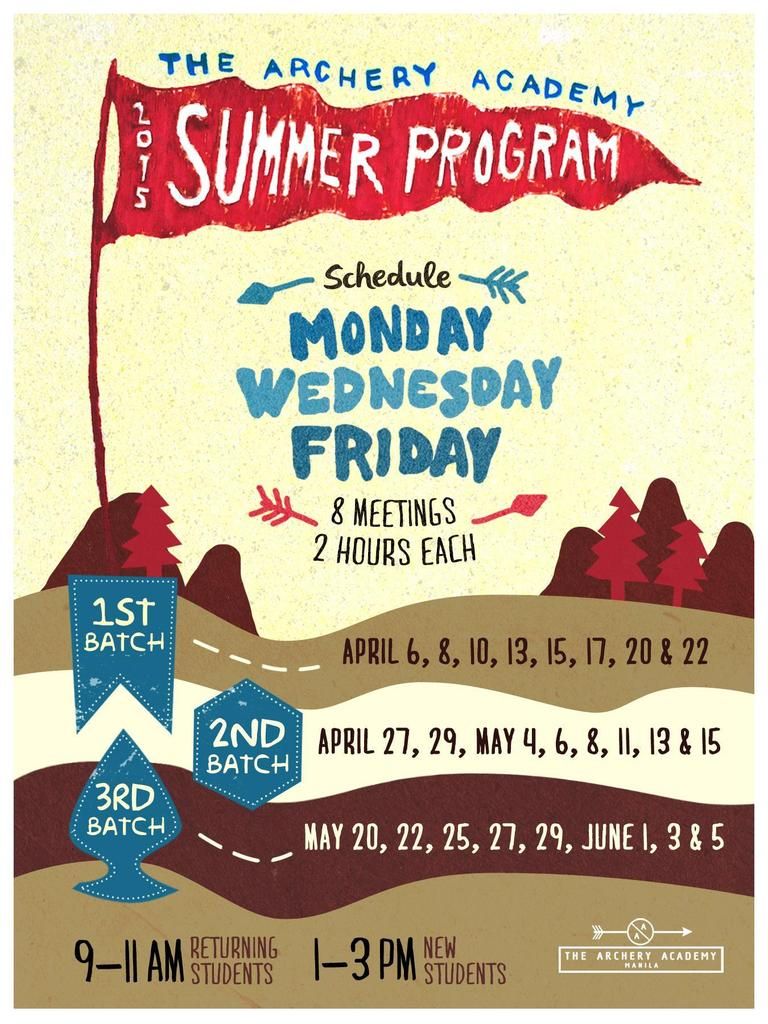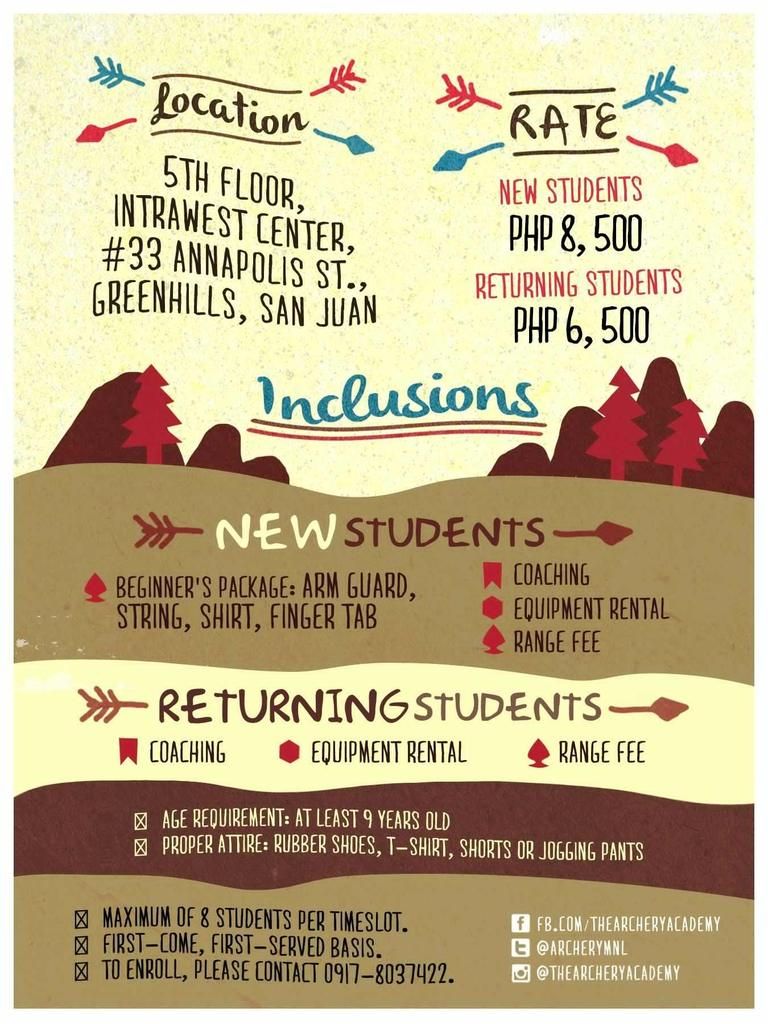 The Archery Academy will hold their annual Summer Program beginning April 2015, with 2-hour classes thrice a week (MWF) for 8 sessions at only P8,500 for first-time enrollees. The fee includes all the things newbie archers will need for his sessions: own strings, arm guard, finger tab, and an Archery Academy shirt. Returning students will only have to pay P6,500 for the program.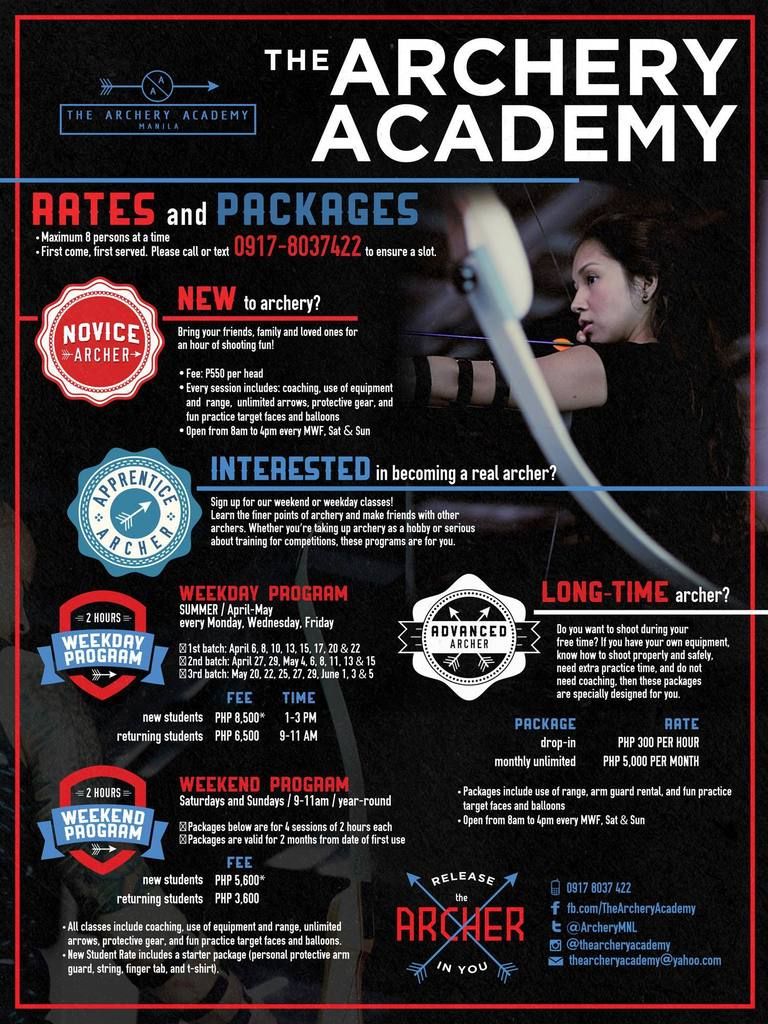 Year-round Weekend Program (P5,600/new student, P3,600/returning student) is also available, which includes 4 sessions (2-hours per session), 9-11am of Saturdays and Sundays.
Lastly, they also offer a per session rate of P550/head for 1 hour.
They can accommodate a maximum of 8 people at a time, so call ahead to reserve your slot.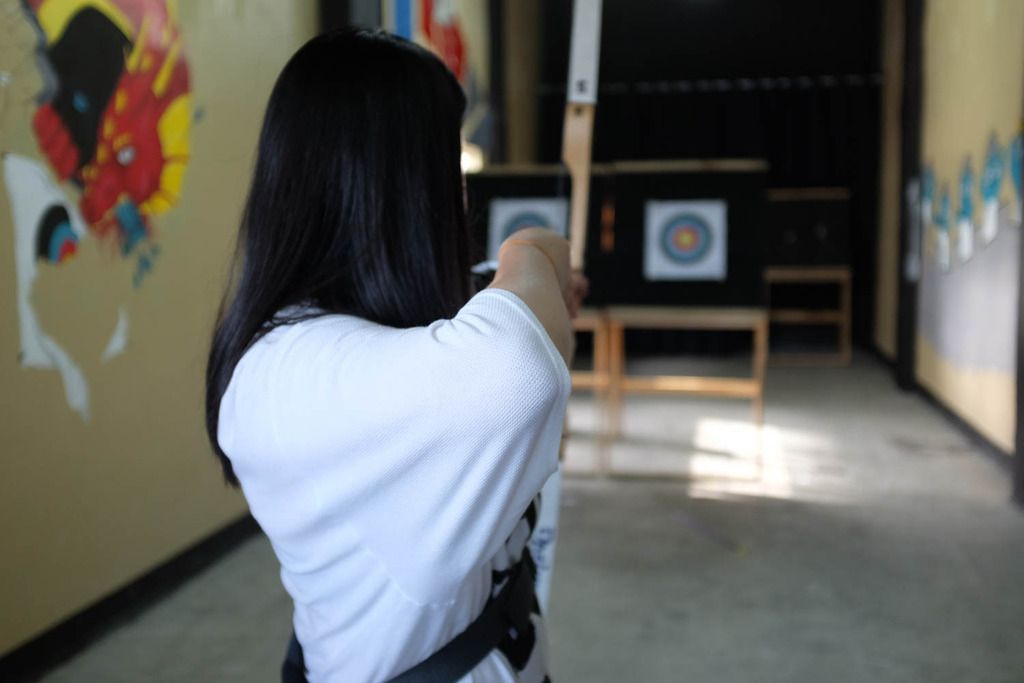 I think I found my calling <3
I shall be back SOON!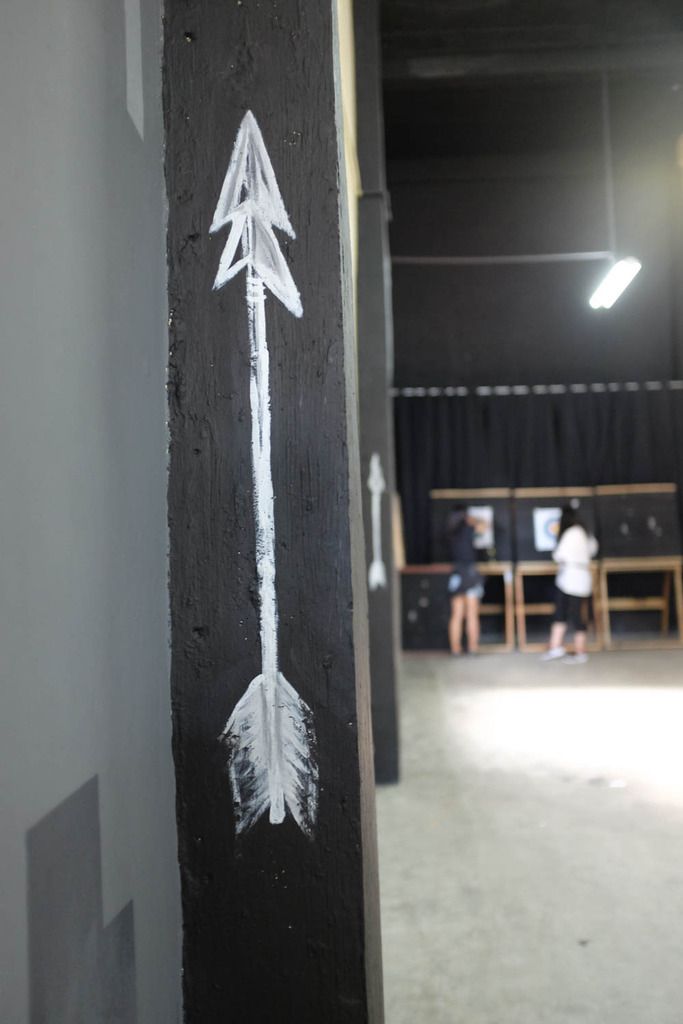 For more inquiries on their other programs, you can visit:
or you may contact Rica Tai at
0917-803-7422
The Archery Academy is located at the 5th floor of Intrawest Centre #33 Annapolis St., Greenhills, San Juan.