I had my last exam (Micro Economics) for 2012 last Tuesday. It was really hard and I just wanted to sleep the rest of the day (I still had a long week ahead since it was UP Diliman's Business Administration Week and as part of the College Student Council, we were the ones in charge of the series of events in celebration of our college week) but since the company behind this new line is close to my heart, I couldn't miss its launch and so, right after my exam, I rushed to Tomas Morato to attend the launching of Adore and Aqua Fresco Fragrances.
With Adore Fragrances always on the go to depend to, Tippy can be a total charmer all throughout her star journey.
With Aqua Fresco's variety of fragrance to choose from, Xian can only express all his emotions in his every scent whenever and wherever.
With Michelle Martinez aka Mrs. Martinez and NJ <3
Had fun chit chatting with you, NJ and David! :)
Aqua Fresco Fragrances for HIM
Drive, Speed, Intense, Radical, and Rush Cologne (100 ml) for Php 99.75
Edge, Rock, Nirvana, and Enigma Body Spray (100 ml) for Php 129.75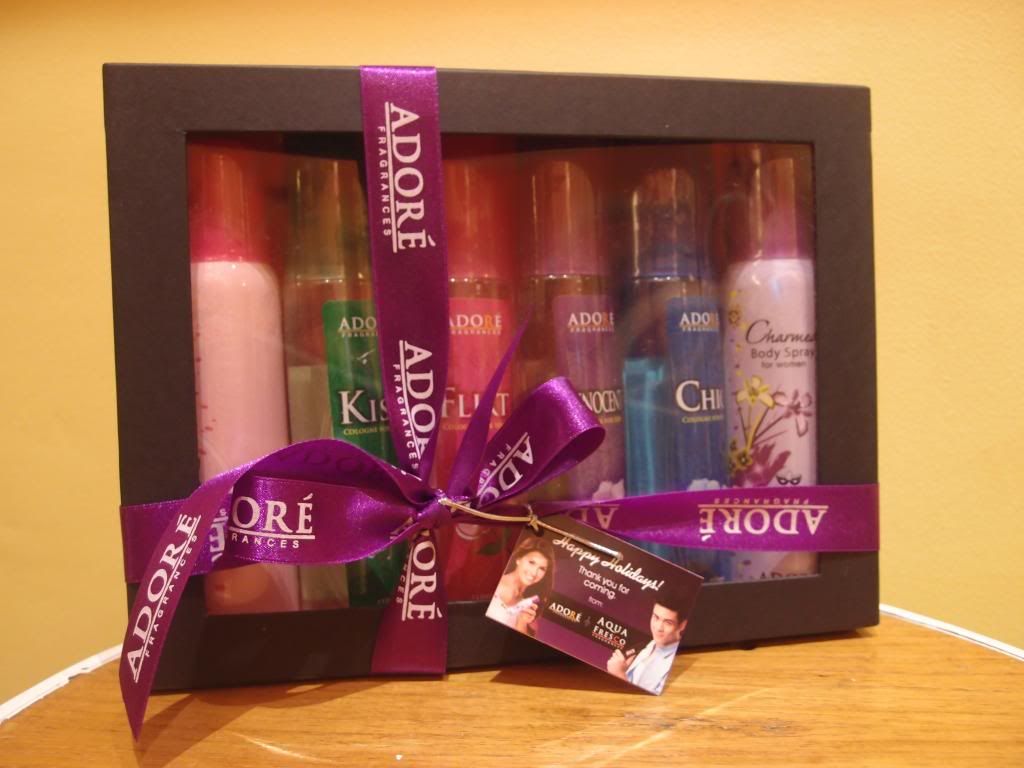 Adore Fragrances for HER
Charmed and Wicked Body Spray (100 ml) for PhP 129.75
Flirt, Chic, Kiss & Innocent Cologne (100 ml) for PhP 99.75
This Christmas Season, these are great gifts to your loved ones! :)
Merry Christmas!
Love,
Xian and Bianca :))