There have been a LOT of speculations for the past few years about H&M coming to the Philippines. When after quite some time it never did, people almost lost hope.
Until recently....
Ahhhh! Look who's finally coming to the Philippine Shores?
H&M Hennes & Mauritz AB (H&M), one of the world's largest fashion retailers, known for offering fashion and quality at the best price will open its first store in the Philippines this coming autumn. This store will become part of the retailer's approximately 3,200 locations across 54 markets worldwide.
Aside from the flagship store, H&M has also launched a permanent showroom to showcase the ever-changing items the brand will be offering in the country. Showrooms are definitely stylists' best friends!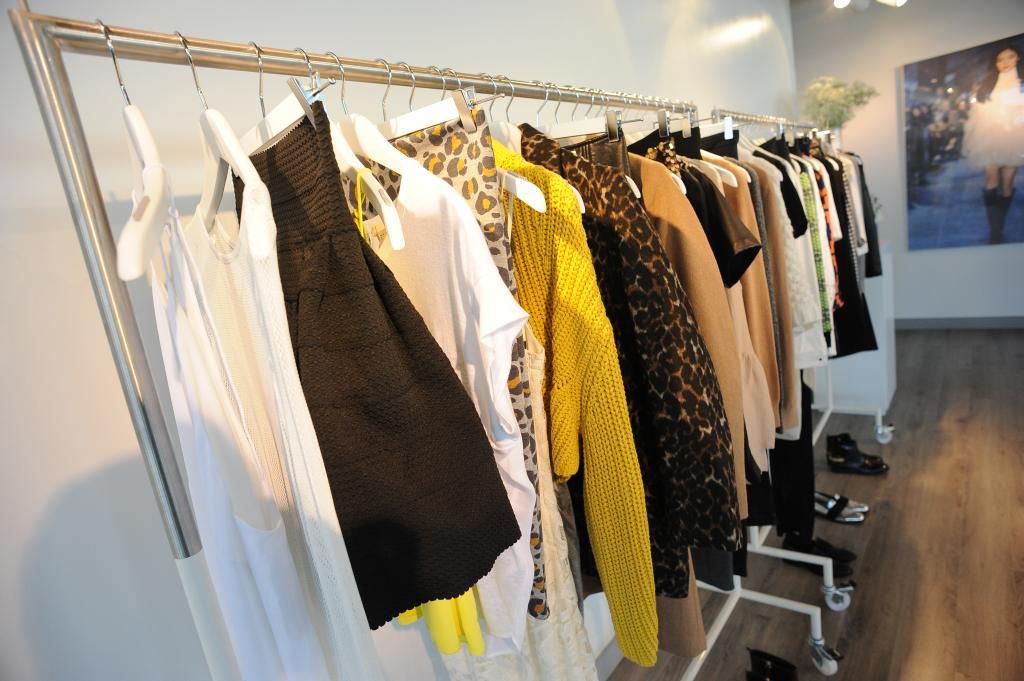 The playful, sophisticated spirit of the 21st century bohemian woman is the look for H&M Studio this autumn/winter: effortless, charming, always ready for the night. Expect silk,crepe, chiffon, slip dresses and a lot of leather!
For men, Autumn 2014 is all about the wardrobe of the modern mod, mixing Parisian cool with the attitude of London and the sleekness of New York. Expect leather, nylon, and padded fabrics for future-now feel.
One of my favorites I wanted to take home badly! Isn't this poodle cropped top so adorable?
With Tricia Espino of BRIDGES PR
"We are very proud to open our first store in the Philippines. H&M has always been about making great fashion and quality at the best price, and Manila promises to be a very exciting market," says Magnus Olsson, Country Manager of Greater China and South East Asia H&M. "We realize how much the country's fashion savvy shopper have been anticipating the arrival of H&M, and we can't wait to see how they will respond to the opening of this first store."
I bet you're all very excited for the grand opening of our favorite store! Don't forget to start saving up and ready your "Shopping Mode" selves ;)